Read a Review of the Adultfriendfinder Dating Site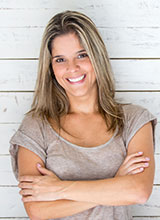 Adultfriendfinder.com is like adult palace open to all types of arrangements. From couple share, fuck buddies, polygamy and monogamy, many singles and couples just find it exciting to spice up their sex life. The site is also best for romantic and long-term relationships.
Five facts about Adultfriendfinder
The site has erotic videos to watch whenever the fancy takes you
There are lots of members all around the world
AdultFriendFinder is a community as well as a place to find a saucy date
You can enjoy live chat via webcam at any time of the day or night
It's easy to contact the customer service team through the Feedback/Contact Form
About Adultfriendfinder
AdultFriendFinder is a huge community of people all interested in sex, flirting online, and having fun. Members can search for a date, watch erotic videos, and chat with like-minded people in the Group Forum. The focus is on sex rather than love and romance, and the site is refreshingly honest about that.
The Pros of Adultfriendfinder
There are lots of people to talk to and interact with. It's a busy site
It's a community of people who are honest about the reason they are there
The site has mobile technology so you can enjoy the services on the go
The amount of detail you are able to include in your profile is huge
The Cons of Adultfriendfinder
Bots and fake profiles can be an issue as it's very quick and easy to sign up, and there are no background checks
The site has more women than men, but that's quite usual for a casual sex site
The pop-up videos and design of the site mean it is not very discreet to use
Member Structure
Geography
Location is an important consideration on the AdultFriendFinder site. The site knows where you are (before you even sign up!) and will show you the people who are members in your city.
However, you aren't restricted from communicating with local people as the site is worldwide, and search parameters are easy to change.
Activity
AdultFriendFinder offers several services to get involved with.
Dating
Live streaming yourself to other members
Group chats specific to countries and interests
Ability to watch erotic videos and live sex cams
Gender
AdultFriendFinder is suitable for and welcomes all genders and sexual orientations. However, when looking at the site from a fresh pair of eyes, it seems to be geared towards heterosexual men and women.
Registration
New members just need a valid and active email address to sign up to the site. You'll need a username by which you will be known throughout the site. We would encourage you to choose something other than your actual name for safety and privacy.
Choosing a memorable password is important, too. The nature of the site means that most people will want to log out each time to protect their privacy.
Stick to the basics and don't reveal too much personal info in your profile.
Location
Age
Gender
Sexuality
Physical appearance
Interests and preferences
Put lots of info into the 'essay' sections of the sign-up process. You're more likely to make new friends if they read about how interesting, fun, and adventurous you are.
Profile Questions
Make an effort to answer the optional profile questions. They have been designed to help you describe yourself to other members. They are especially important if you find it difficult to know what to say. They cover 'personality,' which is useful and 'purity,' which we found a little disturbing.
Photos
Your profile picture is important as AdultFriendFinder feels like a site that operates on an appreciation of physical attractiveness. Choose a favorite, clear photo with no other people in the frame. Be aware that many members of this site don't necessarily use pictures of themselves on their profile.
Functionality
Search tools
How to search? It's easy! Just click on the 'Search' section of the navigation and discover people based on your search preferences (location and/or age) or type in someone's username to directly reach their profile.
Making contact
How to send a message? Private Messages can be sent via email to other members. Just go to their profile and click 'send an email.' The safest way to say a 'Hey Sexy!' to another member is to send an Instant Message via the site. Voice messages are also possible. Again, just click on the appropriate button on the member profile.
The matching system
'Cupid Email' is the list of members that AdultFriendFinder has matched you to. These will be the most compatibles dates based on your location, your age, and what you're looking for on the site.
Gifts
There is no facility to 'send' gifts to another user, but you can buy gift vouchers to treat your friend with a subscription. (A bit of an odd gift, but we aren't judging!)
App
AdultFriendFinder.com doesn't have an app that you can download. The site does have a mobile version of the dating site and community.
Special Features
Your 'Hot List' is the people who you 'Like,' and adding other users to it makes them easy to find and chat with.
'Highlight' makes your profile and emails stand out from the crowd by boosting your membership.
Host a 'Chat Room Party' and invite all the members who you think are sexy and/or interesting.
Take a course in the 'Sex Academy' to learn some new moves.
Pricing Plans
Gold Membership Best Value
1 Month: 39.95 USD

Gold Membership Most Popular

3 Months: 26.95 USD / Month: 80.85 USD

Gold Membership

12 Months: 19.95 USD / Month: 239.40 USD
Free services
Sign-up
Profile creation and uploading a photo or video
Instant messaging on the site
'Liking' the photos and videos of other members
Basic search options
Get involved in appreciating 'Contest' photos
Chatting in the chatrooms
Join group chats and sign up to blogs
Paid services
Advanced search options
Start a chat or send the first message
View complete profiles
See full-length videos and full photos
Watch Live webcams
Comment on all member photos and videos
Send friend requests and Flirts
Access to priority customer service and tech support
Payment Methods
Premium services and Gold Membership call all be activated using a credit card. They will then auto-renew on a monthly basis.
Common questions and their answers
What is Adultfriendfinder?
AdultFriendFinder is a site that offers dating, erotic video, sexy stories, chat rooms, and live sex cams.
Who owns Adultfriendfinder?
The site is owned by a company in the U.S. They have offices in the U.K too.
Is Adultfriendfinder legit?
Yes, it is a casual dating site and an erotic community. It has lots of members and a team of customer care representatives.
Is Adultfriendfinder a free dating site?
Yes, signing up to the dating site and using the services is free. There are optional charges for premium services.
How much does AdultFriendFinder.com cost?
Nothing. It's free to sign up to AdultFriendFinder. There is a Gold Membership Option which is priced differently depending on the country you're in.
How to delete an AdultFriendFinder.com account?
To delete an account completely, you must contact the customer care team.
How to cancel an AdultFriendFinder.com subscription?
Premium subscription auto-renews via the credit card you used. If you wish to switch it off, go to 'Accounts settings' and 'Billing' and select 'Switch off Auto-Renew'.
How to contact AdultFriendFinder.com?
There is a feedback/contact form that sends an email to the customer care team. Alternatively, there is a 'Live Chat' button.
Summary
This site has been around for a long time and has a large membership. This gives you lots of dating options but also opens it up to a multitude of scammers and fakes. That said, if you're internet savvy and follow your instincts, they can be avoided.
AdultFriendFinder has a great community of singles with lots to see and do across the whole site. If it's casual sex and online titillation you're after, then give this site a go. If it is love and romance you are seeking and you're a little naïve, then we would say 'Avoid!'.
Most Popular Sites

Male gay dating site BuddyGays is best for men looking for gay friends or relationships.

Cupid.com is one of the leading gay dating sites that successfully brings single gay men together around the globe. If you are searching to date or love a lifetime partner, this is the best platform for you.

The sister site of BuddyGays, GaysGoDating, is a fun and quirky gay dating site for men.