Enjoy our Review for Affairdating.com Dating Site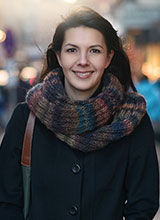 Affairdating.com is one of the most interactive online dating platforms that allows for free sign-up. To scoop something meaningful from the site, paid membership yields advanced search results and communication features.
Five facts about Affairdating.com
You can become a 'Trusted Member' either by communicating with the Customer Care Team or by having your profile picture verified. It shows other users that your profile is not a fake or a Bot.
Members can send virtual gifts to people they fancy. It's a sweet way to say I 'really' like you!
AffairDating is for married or coupled up men and women looking for a fling. Expect a night of fun and sexiness rather than a long-term relationship.
There are both IOS and Android dating apps, so you can enjoy dating on the move.
AffairDating.com has a chat room in which you can make friends, get advice, and have fun.
About Affairdating.com
AffairDating is a place where people in a relationship can meet up with like-minded individuals and enjoy a fling. It is safe, discreet, and is perfect for men and women in sexless marriages or who are curious about their sexuality.
The Pros of Affairdating.com
There are apps so that you can log in and out discreetly on your mobile
Safety, security, and managing scammers, fakes, and bots are important to the customer care team
There is an incognito mode that means only trusted 'Friends' can see your profile and photos
It's an easy and attractive site to use and navigate
The search criteria are more than just age and location, so you can be matched or find matches that are more compatible with you
The Cons of Affairdating.com
A subscription is required to fully appreciate all the services the site has to offer
You are unlikely to find love, romance, or a committed relationship on AffairDating
Many people will choose an anonymous profile photo due to the nature of the site, this makes it difficult to decide who to message
While they try hard, the ease of the registration process means that the tech team at AffairDating can't guarantee every profile is legit; following your gut feelings and displaying common sense is vital
Bots are an issue on this site; pop-up messages will appear within seconds of your sign up - ignore them
Constant messages encouraging paying for a subscription can be annoying
Member Structure
Geography
Dating site teams want their members to successfully meet up and indulge in fun dates. This means that they will only match you with people who live within an hour of you. This can be overridden by changing the search parameters in a manual search of the membership.
Activity
These are the activities to be enjoyed on AffairDating.com:
Dating
Searches
Instant messaging
Video chat
Chat rooms
Dating advice
Gender
Members of all genders, non-binary folk, and all sexual orientations are welcomed and provided for on AffairDating.com. Simply set your preference when you sign up. They can also be changed at any time.
Registration
Click 'Sign Up'
Provide an active and valid email address
Seek out the activation email and input the unique code
You're in!
Logging in
This is a site for married and partnered people who have decided to have an affair. That means that privacy and security are going to be vital. Choose a password that is very different from your others and remember it.
Make sure you log out of your account after each visit.
You'll need your password for logging into both the desktop and mobile versions of the site.
Your password can be altered and retrieved, if forgotten, easily through account settings.
Creating a profile
Profile questions and details required.
Location
Age
Gender
Sexual orientation
The type of relationship you're looking for
Your 'status' and brief introduction are important as they tell the other members who you are, how you think and feel, your hobbies, and your hopes and dreams. Take the time to word this carefully, be honest and funny.
Photos
Photos are important on any dating site. Ideally, the main profile photo should be you looking happy, relaxed, and at your best. However, as it's a site for affairs, this may not feel possible. Photos can be set so that only trusted members can see them. They can also be requested in the 'Ask for a Photo' section of each user's profile.
In your photos, make sure you are:
smiling;
pictured enjoying a hobby;
alone;
without bunny ears or cat whisker filters.
For safety reasons, it's a good idea to keep a set of pictures purely for online dating. That way, no one will be able to Google you and find your Facebook profile with clues to your address, etc.
Functionality
Search tools
Search using location, age, personality, and appearance parameters. These can be saved to be your default search or altered as needed.
Searching by city
You will automatically see the good matches AffairDating.com has found for you within a 50k radius. Should you be travelling for business or pleasure and want to find a date in that town or city, the search can be easily changed.
Making contact
How to send a message:
You must have been Liked and have Liked back before a first message can be sent
Click on the Chat button on a member's Photo and Bio to start a conversation
First message tips
Use the instant messaging service when you're talking for the first time; this negates the need to share your personal email address
Be friendly, flirty, and honest
The matching system
AffairDating.com will play the matchmaker using the details given at registration and in a personal profile. You will see a selection of compatible members who you can choose to swipe right for 'Yes', left for 'No'.
Gifts
Subscription members can send cute, fun, and sexy gifts to each other to express serious interest.
App
Availability
The AffairDating.com app is available on both IOS and Android platforms. The initial download is free, but the need for in-app purchases will soon become apparent.
Features
The app has all the features and benefits of the main desktop site but with heightened discretion and privacy. Do be aware that the app icon on your phone may make plain your activities to your significant other.
Design
It has an attractive and clean interface and is very easy to navigate.
Pricing Plans
1 Day: 0.99 USD / Day: 0.99 USD
1 Month: 36.41 USD / Month: 36.41 USD
3 Months: 20.41 USD / Month: 61.24 USD
6 Months: 16.50 USD / Month: 98.99 USD
Free services
Accessing the site as a 'Guest' or 'Free Member' is no cost at all; however, you will have limited access to messages, chats, and matching services.
Paid services
Full membership allows you to chat freely, search full profiles, access video chat, and take part in the chat rooms. To successfully date, this payment is required.
Payment Methods
Monthly membership is $39.99 and will be taken from the credit card you signed up with on an auto-renew basis.
Common questions and their answers
What is Affairdating.com?
It is a dating site for men and women who are looking for a like-minded individual to have an affair with.
Who owns Affairdating.com?
The site is registered to an American address but is operated across many different countries.
Is Affairdating.com legit?
Registration and downloading the app are both free. However, to be successful at finding a match and a date, we would say that subscription is required.
Is Affairdating.com a free dating site?
Yes. It's a big site that is managed by a customer care team. Bots, scammers, and fake profiles can be an issue, so stay alert and report anything that makes you suspicious.
How much does Affairdating.com cost?
Nothing initially, and then monthly subscription starts at $36.41.
How to delete an Affairdating.com account?
Contact the customer service team through the feedback form or go to your account settings.
How to cancel an Affairdating.com subscription?
Go to your account settings and the 'Subscriptions' page to cancel your 'Auto-renewal' service.
How to contact Affairdating.com?
The customer care team responds to emails sent through the feedback form. Be aware that fee-paying members will have priority.
Summary
If you are searching for a discreet and casual affair partner, then AffairDating.com is worth a try. The search parameters, privacy settings, and video chat are all great features. Sign up if you have the patience to swerve the bots and are happy to pay a subscription.
Most Popular Sites

Male gay dating site BuddyGays is best for men looking for gay friends or relationships.

Cupid.com is one of the leading gay dating sites that successfully brings single gay men together around the globe. If you are searching to date or love a lifetime partner, this is the best platform for you.

The sister site of BuddyGays, GaysGoDating, is a fun and quirky gay dating site for men.