Explore Niche Dating: a Review for LadyBoyKisses.com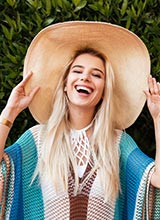 LadyBoyKisses is a dating site for any gender interested in ladyboy dating around the world.
Five Facts about LadyBoyKisses.com
It has an active online community
A niche dating site for single ladyboys looking to date other ladyboys or women
Most members are from South East Asia, but anyone can join
Women can join in search of a ladyboy companion
Their customer service is extremely reliable
About LadyBoyKisses.com
LadyBoyKisses is a transgender dating site that welcomes all members, regardless of their sexual orientation. The site is part of a network of dating sites, which do share a database. It was created as a safe space in 2007 for ladyboys, women, and men to be able to mingle in search of a suitable partner and new dating experiences. There are no restrictions on gender or country so that anybody can sign up. But, as you might expect, it is predominantly filled with ladyboy profiles who are searching for fun or love or both. The site claims to have helped ladyboys set up successful meets and dates across the globe.
The Pros of LadyBoyKisses.com
You can log in with Facebook
No email verification required
You can disclose your WhatsApp number
You can skip uploading photos or upload directly from your social media profiles
Anyone can join
Very active online community
The Cons of LadyBoyKisses.com
Free memberships cannot send messages or chat with other members. They also cannot access a member's WhatsApp
Mostly South East Asian members
Registration only has two steps (this may also be seen as an advantage, less info to fill out)
Member Structure
The site registers 35,000 active members weekly, which is a substantial amount of people logging on every week and actively searching for dates. As you can imagine, the population of the site is dominated by ladyboys, but there are many women on the site too. Some men are members of the site. There are also no restrictions on the gender of your desired partner. For example, you can be a man, create a profile, and set "other men" as your desired dating partner.
While most of the ladyboys and women subscribed are from Southeast Asian countries, such as the Philippines and Thailand, most of the male members are from the US and the UK. The UK alone makes up for 100,000 members. Despite these being the countries with the highest number of members, it is possible to find a partner from anywhere in the world, as the website is open to everyone.
There is a variety of age groups, with most of the ladyboys and women being between 18 and 30. Meanwhile, the men on the site tend to be a bit older, ranging from 25 to 50 and over.
Registration
To create a profile on LadyBoyKisses, all you need are some essential details and a few minutes of your time. The process is fast and easy, and you can skip some steps and fill them in later.
One of the required steps is to tell the site your reason for joining. You will have to answer this question after filling in your basic details, and there are three options to choose from:
Quick fun
Friendship or acquaintances
Serious relationships or marriage
You can also add foreign languages to your profile, your WhatsApp number, and let other members know if you are willing to relocate. The more information you provide, the better chances of finding what you are looking for exactly. There is a CAPTCHA challenge-response system in place to help with security and avoid bots signing up. You will be asked to do this once you have given basic information, such as your name, date of birth, gender, email, and choose a password. When it comes to photos, you can upload as many as you want on your profile. You can upload them manually or take them from your social media accounts such as Facebook and Instagram. You can also take photos by using your webcam. If all that fails, then you are welcome to email or post (yes, by traditional mail) your photos for them to upload for you. One of their main rules for photos is that members are not allowed to upload nude photos, but members get around this by posting sexy photos in swimsuits.
Functionality
Search tools
The basic search filters on LadyBoyKisses are:
By gender
By age
With photo only
If they are online now
There are extended searches available using a more in-depth search criterion. You can filter by location to identify singles in your area. You can also use the results of the compatibility test to find the people who best suit you, as in the members who are most compatible with your results.
If you are a paying member, you may also use the Group Chat feature to chat with other members who are currently online and in the session. And you can also browse and rate profile pictures in search of your perfect match.
Making contact
Making contact depends on your membership plan. You can get a maximum of 300 to 3,600 contacts to message. The only way you can gain access to all of LadyBoyKisses' features, and this includes messaging, is by upgrading your account. By upgrading, you will also unlock personal contact information, such as a member's WhatsApp number. The website also offers translation services for both email and chats.
The support time on LadyBoyKisses will also regularly send you messages. They will be about on-site updates, tutorials about the website, and partner proposals, which are based on your compatibility test results. The customer support on this site is one of the tops in the niche. There is also a thing called "Bonus Contacts." You receive bonus contacts once you have been a Gold member for the last 12 months. You will get new contacts for free, and you can exchange messages and chat with them. Also, any unused contacts can be used at a later date, but bonus contacts cannot be used in advance.
App
There currently is no app for LadyBoyKisses. However, there is a mobile version of the website available. It works the same as the desktop website, with the same features and functions. It runs smoothly and is easy to use. The signing in process is the same as the desktop; all it asks is for your email and password.
Features
LadyBoyKisses may offer the best features to paying members, but there are a few free special features to help you meet people and get to know other users. Success Stories: This is a page where members can post their testimonials regarding their experience on the site. It is free to post! Galleries: All the member's photos are gathered and placed here. You can visit the most-liked photos and like photos for yourself too. Zodiac: You can choose to display your zodiac sign on your profile. There is also an option for the Chinese zodiac.
Pricing Plans
Gold Membership
2nd buy: 5% discount
3rd buy: 10% discount
4th buy: 15% discount
11th buy: 50% discount
Payment Methods
You can pay this plan with Credit Card, WorldPay, Wire transfer, and PayPal.
What you gain with a paid membership is access to chat rooms and webcam chats, you can unlock member's WhatsApp, and more importantly, you can read and reply to messages other members send you.
Common questions and their answers
Is LadyBoyKisses legit?
From our experience and what we have seen, yes. They may be scammers, as it is impossible to block them all out, but use your common sense to avoid them and report them.
How to delete LadyBoyKisses Account?
LadyBoyKisses allows a member to either deactivate their account or remove their profile. When you deactivate your account, the site hides your profile from other members. By closing your account, you are permanently deleting it and would need to re-register if you wish to join again.
Summary
LadyBoyKisses is one of the top dating sites in its niche. It offers amazing customer support, which you can contact in your native language, where normally English is the only language accepted on other sites. Their open to all mentality is a breath of fresh air, and its active community is very satisfied with its inexpensive rates for premium access.
Most Popular Sites

A large chat dating site, QuickFlirt is like a speed dating service for online flirting!

Together2night.com rewards singles looking to get frisky for a night. It's a viable platform that offers good search and interactive features that help you connect with like-minded people.

Onenightfreind.com is best for the bisexual singles searching for both quick hookups and long-term relationships. It claims that about 82% of its users are educated, thus are precise about what