Explore Casual First Date Ideas Here
These ideas are more like where you both can be relaxed, not worried about anything or don't have to do a great effort to show interest.
No.1 Take a Walk
If you are someone who doesn't want to get pressurized for choosing a cool location or choosing to eat something, then a walking date can be the best choice you make for your first date. Think about it it's so frustrating when you are not sure if your date is not going to like the restaurant or dish you've chosen.
The benefits of walking dates are plentiful, and the opportunities are endless, as your hands might brush up against each other, and you may even end up holding each other's hand. A walk on a warm summer night, the kind where your lower back gets a little sweaty, is intimate, and in case it's cool winter morning, you can get a chance to lend your jacket to your date.
No.2 Sunset Picnics
Sunset is the most romantic time of the day; if you have a park with a lake nearby you, it's the perfect destination to set up your first date. Imagine you are with the love of your life, and the sunlight is reflecting beautiful light on the lake.
You have to lay a blanket on the ground, and all you have to do is have an engaging conversation with your date, and the sunset will take care of the romantic part.
No.3 Go Hiking
If you both like being active outdoors, hiking is a great way to get to know each other. Now I'm not talking about a scheduled trek or one that takes hours to complete. Just find a walking trail either around your city, in a park, or out in the countryside. Just pack some water and a few snacks, dress comfortably and hit the road; you'll have plenty of time for conversation, and you can also get a chance to judge each other's spontaneity.
No.4 Go on a Bike Ride
This is a fun, carefree, and innocent date. The best thing about these days is you won't have those awkwardly quiet moments, as you both will be busy pedalling from one place to the next, There are just going to be a few break times where you can figure out the next thing you want to talk about.
The fantastic thing is that the date will be completely free as you both have bikes and have to ride them from one place to another. Now in case, you don't have bikes you can rent them from a biking website.
No.5 Visit a Neighborhood You've Never Been To
If you live in a major city, there will probably be some neighborhoods in your area that you've never explored.
Maybe there's a tourist attraction in your town that you've never been to. Meet your date there, and explore that place.
Looking for Best Fun First Date Ideas?
Having fun with each other can result in a great date, as you both will be busy enjoying an activity but… What are those fun activities? Let me help you with that…
Play Arcade Games
Bars are filled with old-school arcade games. At some bars, you can often play for free and even buy a drink or two. And the friendly competition while playing these games will help you see if there's a spark.
Go to a Сoncert
If your date has good music taste, then concerts can be a cool place to have a first date. The live music, fun atmosphere, and positive energy will make a date memorable plus if things work out, you can have an awesome first date story to tell people. Just make sure you both like the musician at the concert you are going to.
Try a Dance Сlass
This is a playful way to engage, get exercise and learn how you two move together as a couple.
Even if you are not a great dancer, to begin with, learning a new skill together is a surefire way to gauge your compatibility.
Go to Kayaking
Here you can show off those chiseled pecks, and maybe you'll get a peck yourself! There's nothing more romantic than heading out to a location you've never been, and kayaking does that exactly, navigate your raft freely and take adventurous turns and twists.
Go Skating
Going for skating is one of the best first ideas ever invented. Let me tell you why… If you both know how to skate, it's going to turn into a beautiful date chasing each other while skating, and in case even one of you don't know how to skate, it's going to be miraculous. Imagine holding each other's hand trying to balance and not fall on the ground, it's going to be fun.
Crazy Date Night Ideas You Never Thought Of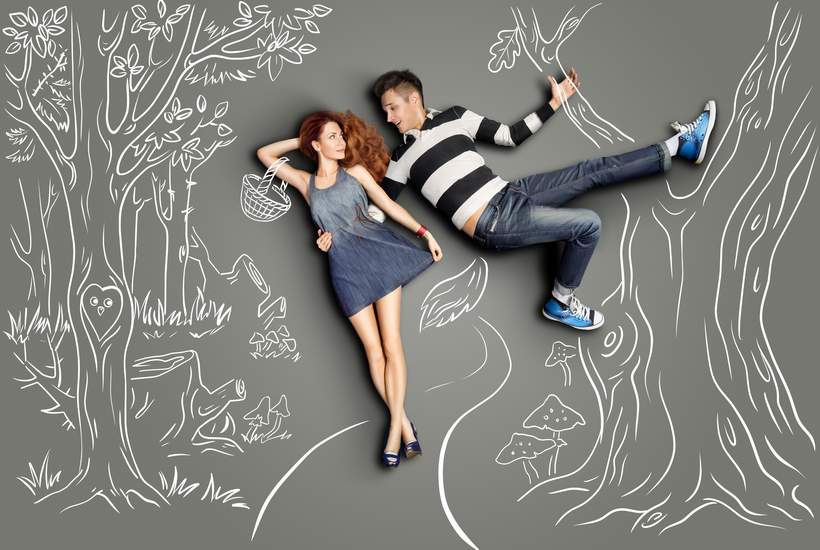 Nights packed with beautiful stars can create the best environment for your first date. Let me tell you some best night date ideas.
Hit the Club
At clubs, you get an opportunity to hit the dance floor and show off your dance moves to your date. Getting to know each other's bodies while dancing in a club's stimulating atmosphere is a great way to get over initial nerves together.
Go for a Night Drive
These night drives are a really good option for night dates. Imagine driving through buildings lighten up with beautiful lights and some music pumping out in your car.
Another reason these night drives is the silence of the midnight is just wonderful, there's nothing you can hear except each other.
Boardgame Nights
Pick some snacks and some booze and viola; you got yourself a fun-filled night of friendly competition and laughs.
Board games provide hours of entertainment for little money, and the special thing is they don't involve screens, and because of that, they help you connect with your partner.
Invite Your Date to Cook Dinner at Your Place
Cooking is the most enjoyable thing you both can do each other, and when the date is going to find that you can cook he/she will be super attracted towards you by this.
After you finish eating, you can sit on the couch have a glass of wine with chilling music to create an atmosphere for your romantic conversation.
Do Camping at Night
Nothing is more romantic when you and your date are alone on a cold night, warming up to a fire and having an engaging conversation. You can also enjoy the beautiful view of the sky filled with gazillions of bright stars. You can even get a chance to be close to each other when it's time to sleep in your tiny little tent.
Best First Date Ideas Ever - How You Can Make the Most of These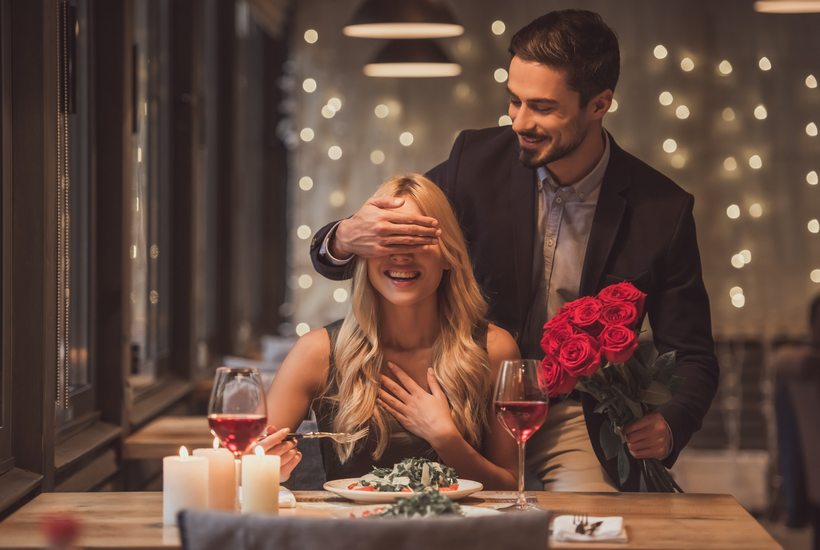 Now that you know all these best ideas, you know how you can make the most out of these ideas. How you can constantly make your date think about you and how you can make your dates stand out from the common ones and let me tell you it is very simple, you have to be present.
The most irritating thing you can do on your first date is not being present. Turn off your phone, clear out your mind and pay close attention to the conversation; your date will love this.
You should keep in mind making the conversation about your date and less about yourself because everyone loves to talk about themselves.
And no matter what happens, do not mention your ex. This will be a huge turnoff for your date; it will signal that you are not completely over your ex and your current date is merely a rebound.
Now, the number one thing that you must avoid completely on your first date, no matter how attracted you are towards the partner, is bringing up marriage and kids.
On a first date, you are not sure if you want to share a dessert, let alone a future; your date may feel like you're rushing the relationship. That's it! Now you know the best first date ideas and how to make the most out of it, now all you have to do is just go out and crush it.
Check out related articles: