Are You Confident Enough with Texting After a First Date?
What do you text after a first date? When do you send it? Okay, everybody seems to want to know when they should text after a first date. It's interesting to think about how texting has taken over as the new medium because just a few short years ago, the issue was "when should I call after the first date?" Anyway, things have changed, and a fast, easy text is a perfect way to keep the lines of contact flowing without coming off as too overbearing. There's no right or wrong response to this issue, but with that said, we will still suggest texting within 24 hours of the first date. It's just a message, and it's not like you're smothering the guy or the girl. Maybe you'll say something funny about something you talked about on the date, and maybe you should just let them know you had a nice time (it's better that you go for the first, since sending the text is in itself your implicit cue to let them know you had a good time). The best thing about it is that it allows your date to get back to you at their leisure.
What to Say After a Good First Date – The Leap of Faith
The first date is done. It went fairly well, and you would like to see her again. At least you would like to let her know that you had a nice time and are dying to figure out if she is even the least bit interested in you. It seems to you that you should send a text message and chat with her again, so when and what do you say?
Texting after the first date just kind of depends on what happened when you were together and how the evening concluded. There really is no hard and fast rule. It seems like most women would like to hear from you the next day or evening. If you wait for more than three days so you may as well not text at all because you are certainly in the loser camp by then. By the way, you did get a phone number, didn't you?
If she texts you back, all is well and good. If not, thank her again for spending time with you and let it go. There is little to be gained from being rude or obnoxious over text if you feel that she doesn't want to speak with you again. On the other hand, if she seems to encourage some more texting back and forth, by all means, keep chatting. Text messaging will be the best path to developing your relationship and moving on to the second date.
What to Message a Guy After the First Date
Since messaging is such a low-pressure mode of communication, women are welcome to try it. You can message the guy immediately after a first date. But what can you actually say in your text? To be honest, most of what you're likely to text after that first date is a little generic. There will not be a ton of variety, but you can obviously put your own particular twist on the same old stuff. Instead of just throwing him trite phrases, you can think of something sincere that you really want to say to him. You can then explore your own way of expressing it. Text messaging is also fun if it is your favorite mode of communication. A quick text message anytime the day after, telling him thanks for a nice fun evening, will also do fine. It could also be a good idea to follow the text message up with a phone call. There really is no substitute for the sound of his voice on the call. You will know inside of a couple of lines on the call if he is still interested in talking with you.
What to Tell a Girl After the First Date
After your first date has ended, the thing you can genuinely ask a girl is whether she has arrived home safe and sound. It is such an established custom, to be sure, but it keeps up well. Check in to see if she got back home all right (contemporary chivalry, lads!) and to wish her goodnight. Sending her a short text once you get home and get comfortable is the best way to top up a date evening. The two of you might even get into a minor text flirtation until you go to sleep. Alternatively, you can also text her requesting that she pings you whenever she makes it home. By doing so, you're expressing that you care, thus opening the gates to more discussion. You're clearly asking her to text you back when she has a chance. This is an easy way to assess interest (if a girl isn't keen, she's sure just to avoid messaging you), but this also offers her a scope to continue talking to you. This can be effective and, as mentioned before, can unlock the gate to a late-night romantic texting game between the two of you.
Right Timing – When to Text Someone After a First Date
Have you just come back from a first date and are curious when you should send your date a text message? You may have found this article after spending some time contemplating and deciding to look online for advice on the subject. Many people ask the same thing, and it's certainly something that hits a chord with us sometimes. Regardless, we're all left wondering about what we can do in these circumstances, and the solution will always prove to be uncertain. The best advice is to send a short text message within 24 hours of the date. You can also text it the same night, but what's crucial is that you keep it short and sweet. It's a smart idea to link in your text to something that happened during the evening. Write the message in a lighthearted, sarcastic tone. You're not obligated to say outright that you had a nice time, but the fact that you're texting your date sends this message subtly. Your funny text message will be the beginning of a text exchange that will bounce back and forth between you. This has the tremendous benefit of avoiding any uncomfortable situations and setting the stage for the follow-up phone call. You'll have planted the seeds of a dialogue with those texts and won't be lost for words when you call your date a day or two later.
Who First – Should The Guy or Girl Text First After a Date?
After the first date is done and dusted, there arises the most annoying dilemma in both the girl and the guy. Who should be the first to text their date, and would it be the correct thing to do? Many people would argue that men should communicate first after the date due to various chivalrous notions and customs. Many other people would strongly disagree, saying that women are powerful, strong, and boldly beautiful in these times, so why go by outdated customs? We won't tell you to do one or the other, because it actually depends on the situation and the personalities of both people concerned. There is no cut and dried solution. Simply consider this… If you're attracted to somebody, make it absolutely clear. Life is way too short to play these games with the one you like. If you had a nice time on the date and just want to see the person soon, send them a text and get the point home. Yeah. Who cares if you're a guy or a girl? It's just two equal partners in a relationship.
How to Send a Text After a First Date – Be Prepared
Back in the days before texting, people usually contacted their dates a day or two later to let them know that they had a nice time. It's still perfectly appropriate to call if you want. Still, more people are using the more comfortable text message as a means of getting into the uncomfortable first conversation after a date.
With a new mode of communicating comes to a new protocol, though, and you can drive yourself nuts trying to find out the best way to deliver a text after a date. People will often wait hours before sending a single message simply because they're stuck and don't know what to do.
The best advice we can offer is to send a short text message within 24 hours of the end of the date. The trick is to keep the message short; you can also send it the same night if you'd like.
This first text message should be funny and friendly, not serious. Having a nod to something that happened on the date is a perfect way to crack the ice. It's not important to mention that you had fun on the date because you'll be demonstrating this only by sending the text.
By sending a response after the date, you'll be beginning a new chat that can be continued at your leisure. You may also use this text exchange to lead up to the next phone call.
When you finally call after a day or two, you'll find it easier to carry on a conversation because you'll definitely understand more about the other person from your text messages.
Follow These Models of Sample Text After the First Date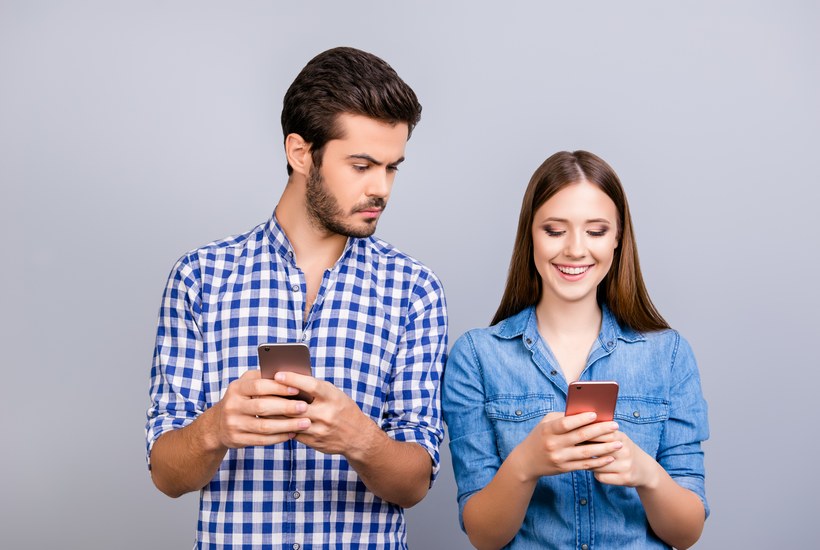 During your first date, you do not know how she truly feels about you. A lot of guys would send a text immediately after the date saying, are we a match? We can admire that approach's directness, but there is a more assumptive approach to use that can address two questions at once. Here are 4 sample texts to send after your first date, and note that in the third text, there is the assumptive question that addresses the unsaid question, "How does she feel about me?"
Tell her to text you when she gets home, so you know she made it okay. A simple "Please let me know you reached home safely." This shows you care and also sets you up for the reply text message.

Once you get her text and she lets you know she made it home, let her know you enjoyed the date. Note, KISS… keep it sincere and short. Say something like, "I really enjoyed your company tonight."

Now, she will text you back, thanking you for dinner and reminding you she had a nice evening. Then you just have to respond to her text and inquire if she would like to go on another date – "I'd really love to meet you again soon; what do you say?"

If she answers, ideally with a yes, tell her you will contact her tomorrow to arrange the date, then tell her goodnight and sweet dreams. That is it!
Take note that in Step 3, on your asking for a second date, she would immediately let you know if she is into you by saying yes to another date. If she says no, then you have your answer.
You need not always apply the 2 to 3-day rule before letting a date know you liked their company and asking for a second date. When dating online, you're on internet time, meaning when you have a nice date, and you seem like a good fit, then plan your next move fast, or they could be out with another person the next night.
Check out related articles: