Take a Look at Some of the Sexiest 50 Year Old Women!
If you thought you can't be over 50 & still extremely attractive, well, you're so, so wrong! Although the debate for who's the sexiest 50 year old woman alive will likely never be truly decided, that doesn't mean you can't take a look at these lovely ladies & decide for yourself. Mainly active in the fashion & acting industries, we've gathered a collection of good looking women over 50 for you to admire (complete with Instagram links!). Let's take a look at these beautiful women & learn more about them: who are they, what do they do, & what they're best known for (besides their looks)!
Beauties Over 50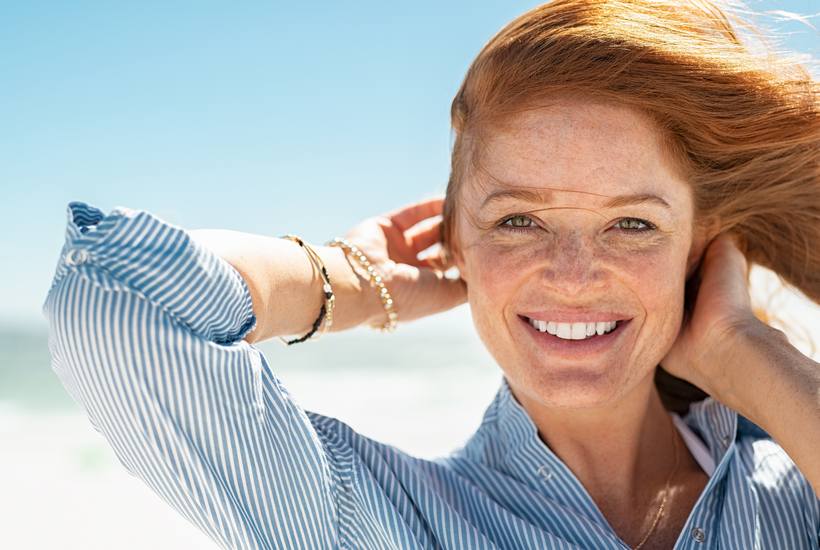 We'll start off slightly younger, limiting ourselves to only women over the age of 50. Whereas most people are already showing signs of age by 40, these lovely ladies have managed to defy time & keep the great looks even a 20-year-old would be jealous of! Here are five of our favorite picks for sexy women in their fifties.
1. Halle Berry (54)
Currently age 54, Berry's beauty was first noticed when she came in 6th place in the Miss World 1986 beauty pageant. Starting off her acting career with the 1992 rom-com "Boomerang," she quickly advanced as an actress, earning a Primetime Emmy Award, Gold Globe Award, & Academy Award for Best Actress by 2001. You might recognize her from her more modern performances such as "Storm" in X-Men or her role in "Kingsman: The Golden Circle." For being 54 years young, we have to say she's definitely still one of the most attractive women in the world!
Halle Berry (@halleberry) • Instagram photos and videos
2. Jennifer Lopez (51)
Born back in 1969, J-Lo still remains one of the hottest ladies over 50. Most beautiful women over 50 have enjoyed highly successful careers, & Lopez definitely isn't an exception to this trend. Throughout her career, she's had roles as an actress, dancer, & (what she's most well-known for) a singer. This pop culture icon released her first album, "On the 6", back in 1999, which has been sold over 10 million times worldwide. Continuing her career, J-Lo then released her album "J. Lo" while simultaneously starring in the movie "The Wedding Planner," making her the first woman to have a number one film & a number one album in the same week! These days, J Lo is estimated to be worth over $3.8 billion & continues to expand her empire via fragrances, clothing lines, & other ventures.
Jennifer Lopez (@jlo) • Instagram photos and videos
3. Elizabeth Hurley (55)
This English beauty was born back in 1965, making her one of the most beautiful ladies over 50. Although she was initially recognized as the girlfriend of popular actor Hugh Grant, she's also been known as a model for the American cosmetics manufacturer Estée Laude, who's featured her as a representative for the company since 1995. She's also enjoyed a career as an actress, taking part in films such as "Austin Powers: International Man of Mystery" & (more recently) starring in "The Royals" series.
Elizabeth Hurley (@elizabethhurley1) • Instagram photos and videos
4. Padma Lakshmi (50)
If you have a soft spot for beautiful Indian women, then you'll definitely love Padma Parvati Lakshmi Vaidyanathan! More commonly known as Padma Lakshmi, this Indian-American model, actress, TV host, & activist is one of the sexiest over 50 women active today! Although she's enjoyed screen time like many of the other women on this list, her main talent seems to be cooking. She's published three cookbooks & has hosted the well-known cooking competition show "Top Chef" since back in 2006. Of course, her beauty landed her many modeling gigs as well. Lakshmi has modeled for companies such as Vogue India & Cosmopolitan. She also modeled naked for the May 2009 issue of Allure if you're interested (& we know you are!).
Padma Lakshmi (@padmalakshmi) • Instagram photos and videos
5. Jennifer Aniston (52)
Definitely one of the most beautiful women over 50, Jennifer Aniston is a popular actress best known for her 1994-2004 role as Rachel Green in the infamous "Friends" sitcom, as well as roles in movies such as "We're the Millers" (2013), "Marley & Me" (2008), & "Bruce Almighty" (2003). Her beauty hasn't gone unnoticed; in fact, it's earned her top spots on many of the "world's most beautiful women" lists! Worth an estimated $300 million USD, this highly successful woman is not only smart, intelligent, & business-savvy but fun, approachable, & loved around the world as well.
Jennifer Aniston (@jenniferaniston) • Instagram photos and videos
Sexy Women Over 55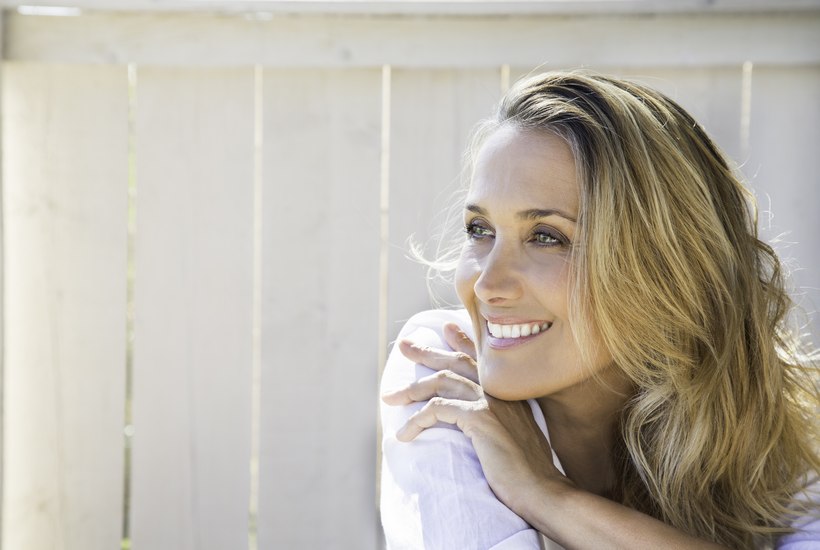 Previous to this, we've included ladies ages 50 & up. Of course, some of the world's most beautiful women are even older than that, so here we'll up the age requirement to 55+. Although the options do get somewhat limited as we go higher in age, there are still plenty of good looking women in their 50s (or 60s or 70s) for us to visually appreciate. Let's begin!
1. Sandra Bullock (56)
Having been named the world's "Most Beautiful Woman" in 2015 by People magazine, it's impossible to argue the attractiveness of Sandra Bullock. Not only is she beautiful, but extremely successful as well: her net worth is estimated to be around $200 million & she was the world's highest-paid actress in both 2010 & 2014. She's achieved this success from a combination of acting & producing. Her acting career has included appearances in popular films like "The Proposal" (2009) & "Bird Box" (2018), while she's also produced many popular shows & movies such as the George Lopez series.
S&ra Bullock (@sandrabullockco) • Instagram photos and videos
2. Monica Bellucci (56)
If you love vampires & Italian women, then the name "Monica Bellucci" should be a familiar one. One of the most sexy women over50, Bellucci began her career as a model, initially working with Elite Model Management in Milan. As time went on, she modeled for a wide variety of companies such as Dolce & Gabbana, Dior, Maxim, Esquire, Vanity Fair, & many more! While she continued to be active as a model, Bellucci has also been acting since 1991. Starting off with La Riffa (1991) & Bram Stoker's Dracula (1992), the actress eventually moved on to larger roles such as Tears of the Sun (2003), The Sorcerer's Apprentice (2010), & became the oldest Bond girl ever, portraying Lucia Sciarra in the 2015 film "Spectre".
Monica Bellucci (@monicabellucciofficiel) • Instagram photos and videos
3. Gina Gershon (58)
Born back in 1962, this American actress has still got it! At a quick glance, you'd be hard-pressed to guess her age, & even upon a longer view, we still can't believe she's 58 years old! Her career began in theatre, but in 1986 she began the move to film with her performance in the movie "Pretty In Pink." Since then, she's acted & starred in a wide variety of movies, including 9/11 (2017), Face/Off (1997), & most recently in "Cagefighter: Worlds Collide," a Jesse Quinones film. She's considered a gay icon thanks to performances as a lesbian in the movies "Bound," "Showgirls," & "Prey for Rock & Roll." Multitalented, this actress has even released a book titled "Camp Creepy Time" (which she co-wrote with her brother Dan) & contributed to music releases with Herbie Hancock, Paul Simon, & Christian McBride.
Gina Gershon (@ginagershon) • Instagram photos and videos
4. Beverly Johnson (68)
Beverly Johnson is a beautiful African-American model, actress, & singer. Her first claim to fame was her appearance in the August 1974 edition of Vogue, where she was the first Black woman to be featured on the cover. She later became the first Black woman to appear on the cover of the French version of Elle in 1975, & went on to star in various films, score modeling gigs, & even wrote two books: "Beverly Johnson's Guide to a Life of Health and Beauty" & "True Beauty: Secrets of Radiant Beauty for Women of Every Age and Color." If you love empowered, sexy women in their 50s, then Johnson is a can't-miss! Looking at her, you'd never guess she's nearly 70 years old. Age defiance at its best!
BEVERLY JOHNSON (@iambeverlyjohnson) • Instagram photos and videos
5. Christie Brinkley (67)
You would think simply being married to Billy Joel (from 1985 to 1994) would be a big enough achievement, but Christie Brinkley is literally unstoppable! Arguably the sexiest woman over 50 for her age range, Brinkley wasn't content to stop at the usual modeling & acting milestones. She went on to do much more & is known for her work in photography, writing, design, activism, & illustrating. Of course, her looks earned her many spots in magazines as well. Recognized by both Men's Health & Allure as one of the most beautiful women ever, Brinkley served as the face of CoverGirl for 25 years & appeared on the cover of Sports Illustrated: Swimsuit Edition three consecutive years!
Christie Brinkley (@christiebrinkley) • Instagram photos and videos
Check out related articles: