Justhookup – We Review the Popular Dating Sites of 2020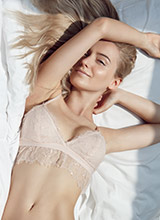 Justhookup.com is one of the largest and oldest operating casual sexual encounter sites. It's easy to search or filter a profile based on your interests like age, gender, or location and just get laid faster.
Looking for a Dating Site? Read a Review of Justhookup.com
Five facts about Justhookup
You can find a large variety of singles (all races, sexual orientations, etc.)
The thorough screening process to prevent potential scammers
Quick registration (it will take you five minutes)
Minimalist website, very easy to use
They have a large portfolio of active members ready for hookups
The Idea Behind Justhookup.com
Are you tired of spending time and money at bars trying to find hookups? Whether you are looking for a one night stand, a casual date, or a discreet hookup, you can find it on Justhookup! This dating site was founded in 2000 based on the following observation: arranging hookups is actually way harder than it seems. People do not have time and energy to go to crowded, noisy clubs, or to bars filled with drunken men and women to eventually find someone who will be interested in a one-night stand. To offer an appropriate solution to this problem, they created this dating site to offer a streamlined and easy way to find local hookups and dates. Their app is optimized to allow singles to score as many dates and hookups as possible with a minimum amount of clicks. You can register to this app for free, but you will need a premium membership to enjoy all their features.
The Pros of Justhookup
They seem to have a rigorous screening process (verifying that you are not a robot, that you are not fake and that you agree to the concept of the website before being able to use it)
It is easy to register and set up your profile
You don't need to reveal too much about yourself (you don't even have to give your real name)
They have a large user base
You can find several articles with tips on how to find hookups
The Cons of Justhookup
This dating site is not available in all the countries
There are ads on the website
You need a paid membership to send and read messages from other members
Member Structure
According to their website, they have a user base of more than 5 million members. When we entered the website, there was a notification saying, "there are 72 girls up for hookups near you." It seems that the majority of singles on this website are between 25 and 35 years old. There are also more mature profiles, but it represents a small percentage of the members. The majority of the people using this website are straight men or women looking for hookups.
Registration
When you register to the website, they will first ask you a few questions to make sure that you will be able to remain discreet. Firstly, they ask you directly, "some of these girls could be your co-workers or someone you know, do you agree to keep their identity secret?" Then they warn you: these girls want hookups and not just a formal date, do you agree with this? They also ask you if you are comfortable receiving and sending sexy pictures and if you agree to use a condom when you have sexual relations with other members. Then they ask you what kind of body you like, what age range you are interested in, what you are looking for (one crazy night, hookup multiple times, or friends with benefits), the distance between you and your potential match, your experience (how many women have you had hookups with), and if you are ready to meet someone within an hour. These last questions are not mandatory; you can skip them if you want. Then, they will ask you to verify that you are not a robot by spotting girls on pictures. Once this is done, you will have to give them a valid email address, and you will then have access to the free version of their website!
Functionality
Search tools
When you search for singles on the website, there are a few basic filters that you can apply to sort your results. There are three scrolling toolbars: the first one is called "featured members," the second one is "recently active members" (this way there is the highest probability that the singles will answer your messages since they were recently active on the website), and there is also a toolbar called "popular members" to sort the profiles by popularity.
Making contact
When you find a profile you like, you can send a like to the single and add him or her to your favorite list. The person will receive a notification when you do so. However, if you want to send messages and to be able to read the messages you received, you will need to upgrade for a paid membership.
The App
This website has a fully responsive web design so it can be used on any computer, laptop, or smartphone. There is also an app available for android and iOS. The app version has a user-friendly interface with all the features of the website, and you can download it for free if you want.
Special Features
If you want, you can activate the "nice mode." This way, you will not be exposed to any "explicit content." If you are OK with seeing sexy pictures and graphic content, you can choose the "naughty mode."
Pricing Plans
1 Day: 0.99 USD / Day 0.99 USD
1 Month: 36.41 USD / Month 36.41 USD
3 Months: 20.41 USD / Month 61.24 USD
6 Months: 16.50 USD / Month 98.99 USD
Free services
Create your profile
Browse among the different profiles
See other member's profiles
Send likes to other members
Add members to your favorite list
Receive notification when someone viewed your profile
Paid services
Send unlimited messages
Get access to XXX content feeds
Your profile will appear before other member's profiles, and you will get more views
Advanced matching algorithm with exclusive search features
You can pay with most credit cards and debit cards on this website.
Common questions and their answers
What is Justhookup?
Justhookup is a dating site that was created to put you in contact with singles who are looking for hookups or one night stands. There is also an app version available.
Who owns JustHookup?
JustHookup was founded in 2009 when a graphic designer and a software developer went on a blind date in San Francisco. While the sparks certainly weren't flying, a future business relationship was forming.
Is JustHookup legit?
They verify that you are a real human being by putting you through a test, but we can not guarantee you that you won't find any fake profiles there. And since the username is random, you should be careful who you are talking to: try to have a video call with them before planning anything to be sure.
Is JustHookup a free dating site?
There is a free version for this website and for the app. However, the free version does not allow you to send or read messages.
How much does JustHookup cost?
If you just want to try the paid version for 1 month, it will cost you $36.41.
How to delete my JustHookup account?
Login to your account, then click on "My Account," and you will see a button with "Delete my account."
How can I contact JustHookup?
You can contact them by sending them an email to the following address: support@date-support.com. If you are a paying member, you can also use this address: billing@date-support.com.
Summary – do we recommend Justhookup.com?
If you are looking for an easy way to arrange hookups, this website can be a great solution for you because they have a large user base, and the big majority of members are looking for hookups or one night stands on this website. If you want to be discreet, this is the best place to go since they insist on the fact that you should stay discreet right from the start. However, you will need to upgrade for a paid membership to get dates since you can not send messages with the free version.
Most Popular Sites

Hornycontacts.com is open to straight, gay, lesbian and bisexual singles to find and date other like-minded individuals for casual hookups, love and even lasting connections. With good search functions and interactive features, the platform is just full of fun.

Igetnaughty.com site is open for the singles and couples looking for bisexual relationships or any other types of connections that can quench their varied fetishes. It is known for being the most liberal dating site resource as it satisfies the needs of its members.

Naughtydate.com is a dating site where you can hang out, flirt and mingle with like-minded hot singles, whether gays or other sexual orientation. With a huge membership base, the website is just a hotbed for casual hookups and flirty encounters.