Check our Fantastic Review for IGetNaughty.com Dating Site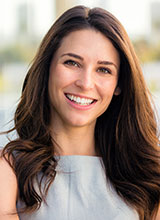 Igetnaughty.com site is open for the singles and couples looking for bisexual relationships or any other types of connections that can quench their varied fetishes. It is known for being the most liberal dating site resource as it satisfies the needs of its members.
Five Facts about IGetNaughty
It's a site for men and women looking for fun and sex rather than long relationships
'Trusted Member' status can be attained, which will help you gain 'Likes'
Virtual gifts are available on IGetNaughty.com and can be given to delight the members you
There is a mobile version of the site for convenient dating
It's a site for people from all over the world
About IGetNaughty
The ethos of IGetNaughty is to provide a safe, online place for men and women to meet, flirt, and meet for hot dates.
The Pros of IGetNaughty
The site is easy to use and navigate
An activation email on registration and encouragement to create a detailed profile help to stop bots and fake profiles
The chat rooms are a cool and informative place to get to know other members
Instant messaging through the site is a safe and quick way to communicate with new people
The Cons of IGetNaughty
Subscription is required to make the most of the site
The site can sometimes look cluttered, especially when you're receiving lots of Likes
Bots, fake profiles, and scammers can be an issue, just as they can on lots of sites
Some members don't fill in their profile, and this can make it hard to judge who to contact
Member Structure
Geography
Location is a vital search parameter. IGetNaughty will assume that you want to see matches will people who live close to you so that regular date nights are possible.
Change your location searches when travelling for work or holidaying so that dates with members who live it that city can be organized.
Activity
Gold Membership is required to enjoy the site. Here are some of the activities available to active IGetNaughty members:
Instant messaging
Direct messages
Talking in the chat rooms to dating experts and other like-minded members
Send virtual gifts as an impressive 'Hello!'
Add the people you find attractive to your 'Hot List'
Gender
The biggest proportion of members is straight men. However, everyone is welcomed on the site.
Registration
Firstly, enter a few basic details such a location, age, and gender. Then input a valid and active email address. It's a good idea to use an email that is exclusively for your dating activity. Don't forget to respond to the activation email and enter the code you receive.
Logging in
Always log out of your dating accounts
Choose a password that is strong but easy to remember
Changing your password or retrieving one that has been forgotten in quick and easy
Creating a profile
Basic info needed:
Age
Gender
Sexuality
Location
Extra details that are encouraged but optional:
Appearance
Personality
A Bio with hobbies, interests, and hopes
The type of relationship you're looking for on IGetNaughty
Photos
Erotic photos aren't allowed; they should be shared via private messages.
Profile pictures should include a head shot, a full body picture, and photos of you enjoying life. It's a good idea to have a set of photos just for dating. This stops you from being 'Googled' and found on social media before you're ready.
Functionality
Search tools
There is a basic search that involves finding the members who are nearby, in your age range, and of the specified gender and sexuality.
Advanced search options allow Gold Membership users to look for a man or woman who shares their hobbies or has a physical appearance that turns them on.
Searching by profile/username
Add the people you meet on IGetNaughty to your 'Hot List' or 'Like' Gallery if you would love to chat to them or meet up for a movie and a meal. Doing this will make them easy to find on a large and busy site.
Searching by city
Your place in the world will decide which members will appear in your feed and who will be seeing your profile.
Changing your location and searching through a wider radius will boost how many potential matches you have. This is great for people who are planning a house move, holiday, or business trip.
Making contact
How to send a message
Instant messages are the safest and most private way to converse with new people. Chatting via the site means there is no need to share email addresses or mobile numbers.
The 'Chat' button is featured in a member's Profile/Bio, and once pressed, a text box will appear. Say a flirty 'Hello there!' and ping your message across.
'Winks' – send a speculative, attention-seeking 'Hey!' without the need for writing a message.
First message tips
Use instant messaging for safety
Have a look at the profile of the person messaging you to see if you might be interested and to decide what to talk about
Be friendly, flirty, and fun
Don't give out any personal information such as your address, email, workplace, or phone number
The matching system
The team at IGetNaughty.com will populate your site feed with members who match your registration and profile information.
Gifts
It costs extra, but there is a selection of virtual gifts that can be sent to members who have caught your eye and would like to Wow.
App
Availability
The IGetNaughty.com is available on both IOS and Android devices via The App Store or Google Play. However, in some countries, there is only the desktop option.
Features
The app includes all the features of the desktop site. We found profile photos look better on the app.
Design
The app is easy to navigate and attractive. When your dating life is focused on hookups and dates rather than relationships, the immediacy and convenience of a mobile app is invaluable.
Pricing Plans
1 Day:0.99 USD / Day - 0.99 USD
1 Month:36.41 USD / Month - 36.41 USD
3 Months:20.41 USD / Month - 61.24 USD
6 Months :16.50 USD / Month - 98.99 USD
Free services
Registration
Profile creation
Uploading photos and videos
A basic search of who is online
Fee-based services
Instant messages
Direct messages
Sending Winks
Access to the chat rooms
Sending of gifts
Creating a Hot List/Like Gallery
Payment Methods
Credit card is the standard, safe and welcomed mode of paying for a membership to IGetNaughty. It will be operated on an auto-renewal basis.
Common questions and their answers
What is IGetNaughty?
It's a dating site for men and women who are interested in finding fun and flirty people to chat with and arrange dates.
Who owns IGetNaughty?
The site is part of a worldwide dating site brand with websites, offices, and members from many countries and cities.
Is IGetNaughty legit?
Yes. It's a site that is easy to access, which can encourage bots and fake profiles, but the site team is challenging those issues.
Is IGetNaughty a free dating site?
It is free to download the app and register with the desktop site.
How much does IGetNaughty cost?
The price is different depending on which country you are in and the level of subscription.
How to delete an IGetNaughty account?
Contact the customer care team, and they will assist you with the deletion of your account.
How to cancel an IGetNaughty subscription?
Go to your 'Account Settings' then the 'Subscription' area and cancel your auto-renewal service.
How to contact IGetNaughty?
Go to the 'Contact Us' link at the bottom of the site screen. The feedback form will send an email, and the customer care team will get back in touch with a resolution.
Summary
Yes. It's a fun site that is easy to use and navigate. Subscription is needed to date through IGetNaughty successfully, but there are lots of features that make the cost worth paying.
Most Popular Sites

Loveaholics.com is a platform for casual online daters and hookers. In terms of communication features, users can directly message a potential hot date or use the flirty Wink, Like Gallery or the Favorites features on the platform. Its search functions are also efficient.

Meetwild.com chat room is wild with naughty conversations. With the search filters rewarding you with adult dating members, naughty friends, married individuals and even singles mums, your options are broad.

Wildspank.com has many locals looking to connect and shag for quick satisfactions. Those willing to build long-term relationships can still succeed on the site as it offers such supportive features.