Hookupdaters – We Review the Popular Dating Sites of 2020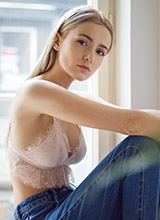 Hookupdaters.com imposes no restrictions on its chat functions. This makes it easy to find easy hookups and casual encounters. The site is worth your try to find out what surprises it has for you.
Looking for a Dating Site? Read a Review of Hookupdaters.com
Five facts about Hookupdaters
You can register quickly and easily
You can subscribe to a three-day trial if you are wondering what the paid version is like
You can use the "full safe mode" to avoid any risk of fake profiles
Women are allowed to send unlimited messages
You can register in less than 5 minutes
The Idea Behind Hookupdaters.com
You know exactly what you want, and you do not want to waste your time with singles who are still unsure of what they might expect from a dating site. When it comes to dating, you prefer to get straight to the point and get intimate as fast as you can? You are not interested in serious relationships, and you would like to be in contact with singles who are looking for hookups and one night stands without any complex regarding their sexuality? Then, you might want to register to a dating site created especially for hookups: Hookupdaters is one of them. Although you will probably need to subscribe to a paid membership to really be able to use this dating site efficiently, most of the basic features are available for free. And if you are wondering if it is worth it to go for a paid version of their service, you can opt for a three-day trial to see if you like it.
The Pros of Hookupdaters
You can send unlimited messages for free if you are a woman
They have a large user base
You can choose to use a "like gallery" or to use a search tool with filters
The membership is affordable
The website is very user friendly, and the design is simple
You can use it on your smartphone, tablet, or laptop
You can use "safe modes"
The Cons of Hookupdaters
You need a paid membership to send unlimited messages if you are a man
We received messages even though we did not have a very complete profile which seems suspicious
There is no app available
Member Structure
They claim to have millions of people using their website worldwide. It is true that you can find profiles from all around the world, but a lot of members come from the USA (more than 500.000 members are from the USA). According to the website, there are 120.000 active members weekly, and the gender proportion is the following: 60% of women and 40% of men. On this website, the range of singles is quite wide: anyone above 18 years old who is interested in sexual encounters.
Registration
It is quite simple to register to the website and to create your account. It will only take you one to five minutes. You only have to give them a few basic information: your gender and the gender you are interested in (you will see that this is a gay-friendly dating site, so all the different combinations are possible except if you are looking for a transexual), your age, your email address, your password (20 characters maximum), and your location (you just have to put your city). After having completed these five fields, they will send you an email to verify your email address. You have then two options: you can click on the link they sent you, or you can copy and paste the activation code if the link does not work for some reason. Once you confirmed your email address, your account is created, and you can start using their dating site as a free member!
Functionality
Search tools
Instead of having profiles appearing one by one, you can choose to go to the search tool to do a precise search with different filters. This way, you will instantly find multiple profiles of singles who will match your most important requirements! You can select the gender, the age, the location, the marital status, and the orientation for a basic search. But if you want to make a more advanced search, you can also select different characteristics regarding their appearance such as the body type, the hair color, the eye color, the ethnicity, etc. If you want to make sure that you will only see complete profiles with enough to see to have an idea of what the person looks like, you can also select the option "only profiles with pictures" or "only profiles with videos." This way, you will not see any profiles of singles who did not upload any pictures or videos.
Making contact
When it comes to contacting other members, there are various options. You can simply send them winks (which is similar to likes), or you can also send them virtual gifts. There are a lot of virtual gifts, so you can send flowers, chocolates, cards with nice words, etc. This way, you will differentiate yourself from all the other singles who simply sent winks. If you like a profile, you can also add the person to your favorite list, and the single will be notified that you added him/her to your list. But of course, if you want to have interesting conversations immediately, the best option is simply to send a private message to the single you like. Regarding private messages, you will face some limitations, though: only women are allowed to send unlimited messages. If you are a man, you will need to upgrade for a premium membership in order to have unlimited messages.
The App
This website has a fully responsive web design so it can be used on any computer, laptop, or smartphone. You will have an optimized version, no matter which device you will be using. However, a mobile app is not yet available.
Special Features
If you want to have an experience similar to apps such as Tinder, you can go to the "like gallery." There, you will see profiles appearing one by one, and you will have the possibility to send them likes or to press the "X" button. You also have the possibility to use the "full safe mode" (to ensure that only verified members can contact you) or the "basic safe mode" (to block messages from flagged or suspicious members).
Pricing Plans
Trial-Plan: 3 days cost $4.24
If you do not cancel before the end of the trial period, you will be automatically enrolled in the recurring plan.
1 Month 36.41 USD / Month 36.41 USD
3 Months 20.41 USD / Month 61.24 USD
6 Months 16.50 USD / Month 98.99 USD
Free services
• Create your profile
See the other members profiles
Send winks, add to your favorite list
Use the search tools with the different filters
Send unlimited messages if you are a woman
Paid services
Send unlimited messages if you are a man
Boost your profile and have more views
Send pictures and videos on the chat room
Get premium support
You can pay with credit cards only (MasterCard, Visa, American Express).
Common questions and their answers
What is Hookupdaters?
Hookupdaters is a dating site on which you can meet singles who are interested in one night stands or hookups.
Who owns Hookupdaters?
Hookupdaters is owned by Norfex Services: a worldwide media company.
Is Hookupdaters legit?
We can not guarantee you that you will not find fake profiles on the website. So to be sure, you may only want to speak with verified profiles.
Is Hookupdaters a free dating site?
You can use Hellohotties for free, but if you are a man, you will need to upgrade to a paid membership in order to have unlimited messages.
How much does Hookupdaters cost?
If you just want to try the paid version for 3 days, it will cost you $4.24.
How to delete my Hookupdaters account?
Once you are in the "My Settings" section, scroll down and click on the "remove account "link. Then, simply follow the different steps, and your profile will be deleted.
How to cancel my Hookupdaters subscription?
If you want to stop your paying membership, go to "My Account." There, you will be able to manage your subscription.
How can I contact Hookupdaters?
You can contact them by using this phone number: 1-800-986-4370. You can also contact them with their email address: support@hookupdaters.com. If you prefer, you can also simply contact them through their customer support web page: Hookupdaters.com/support/contactUs.
Summary – do we recommend Hookupdaters.com?
So if you are a woman looking for hookups, you might want to try this website since it will be completely free for you, and you will be able to meet many singles easily. Indeed, the advanced search tool and the different features are really contributing to making the experience very pleasant. If you are a man, it might be more difficult to get dates with the free version of the website, so you may want to try the three-day trial to see if you can make the most of their services.
Most Popular Sites

Hornycontacts.com is open to straight, gay, lesbian and bisexual singles to find and date other like-minded individuals for casual hookups, love and even lasting connections. With good search functions and interactive features, the platform is just full of fun.

Igetnaughty.com site is open for the singles and couples looking for bisexual relationships or any other types of connections that can quench their varied fetishes. It is known for being the most liberal dating site resource as it satisfies the needs of its members.

Naughtydate.com is a dating site where you can hang out, flirt and mingle with like-minded hot singles, whether gays or other sexual orientation. With a huge membership base, the website is just a hotbed for casual hookups and flirty encounters.