Loveaholics – We Review the Popular Dating Sites of 2020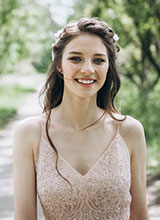 Loveaholics.com is a platform for casual online daters and hookers. In terms of communication features, users can directly message a potential hot date or use the flirty Wink, Like Gallery or the Favorites features on the platform. Its search functions are also efficient.
Looking for a Dating Site? Read a Review of Loveaholics.com
Five facts about Loveaholics
You can use the "safe mode" for extra security
There is a 3 days trial if you want to see the difference with a paid membership
Free members are only allowed to send 5 messages daily
This dating site is aimed at singles looking for hookups
You can register in less than five minutes
The Idea Behind Loveaholics.com
Are you looking for a simple way to meet many singles quickly? Whether you are searching for hookups, naughty conversations, intimate relationships, discreet affairs, or just someone to date, you can find it on Loveaholics. This website seems to be designed for like-minded people who just want to have fun since they put the emphasis on the fact that you will be able to find men or women who are ready to get intimate quickly (as soon as tonight). And they also mention that a lot of couples come to this website to find a third partner for some crazy nights! However, it is also possible to find someone for "more conventional dating" or just to be looking for friendship if you want. In fact, you can find all kinds of people on this dating site, so it is up to you to look for the type of person and relationship that suits you the best! This website offers you a mix of free and premium features to help you find great matches.
The Pros of Loveaholics
You can prevent suspicious members from contacting you by using the "basic safety mode"
You can send messages to several members simultaneously
The website is very easy to use, and the interface is intuitive
There is an email verification and a picture validation process
You have the possibility to become a "verified" member to have more matches
You can upload videos on your profile
They seem to have a large user base
The Cons of Loveaholics
You are limited to 5 messages each day with a free account
You can not see all the results when you search for members
You can not read all the messages that you receive
Some profiles seem fake
Member Structure
The big majority of members are between 25 and 34 years old, which is logical since it is a dating site promoting casual sex, and it is the age range when our libido is usually at his highest point. This website records over 1.9 million visitors monthly, which is quite a large user base. A lot of members are from the United States (more than 550.000 members are from the USA), but there are also a lot of members coming from Japan and European countries (Poland, Spain, UK). They have 120.000 members active weekly, and most of the members are men (70% of men and 30% of women). Most of the members are straight, but you will also find lesbians and homosexuals, and you will occasionally find couples. Most of the people are visiting the website on their smartphone.
Registration
It is pretty easy and not time-consuming at all to register to this website. They will ask you to select your gender, gender you are interested in (the website is gay-friendly, so all the combinations are accepted), your age, your email address, your password, and your location. Once this is done, they will send you an email with a verification link. You will simply have to click on the link, and your email address will be verified. After that, you will be able to access the website and start using their service.
Functionality
Search tools
If you know exactly how would your perfect match look like, you can go to the search tool to apply different filters to your search and find members who will meet your expectations. When you enter the search tool, you will see that the basic information you gave when you registered was already taken into account for the most basic filters (location, age range, the gender you are interested in, and sexual orientation). But if you want to have a more targeted search, you can apply more filters: you can choose ethnicity, body type, hair color, eye color, and you can also choose to only see profiles of members who have pictures.
Making contact
When it comes to making contact, if you have no inspiration at all, you can simply send "winks" to the profiles you like. Sending a wink is a way to let the person know that "you have your eyes on him/her." The single will be notified, and he/she may start a conversation with you. However, the most effective and interesting way to make contact is obviously to send a message with an interesting question or remark! Unfortunately, if you are a free member, you will only be allowed to send five messages each day (1 message to five different people). If you want to be able to send unlimited messages, you will have to upgrade for a paid membership. Also, only people who have a paid membership are able to send videos or pictures.
The App
Loveaholics has no app available at the moment. However, their website is mobile friendly so you can access it with your smartphone. You will see that the color schemes remain the same and that all the same features can be accessed easily. The interface is very simple and user-friendly: they separated the main functions by a tab with the appropriate icons.
Special Features
There are a few interesting features on this website. You will find, like in most dating sites, the basic features such as a "like gallery," the possibility to send winks, and add members to your friends list. But you will also find more original features such as Flirtcast: this is a message that has already been written and that you can send to all your potential matches simultaneously. You can choose between different messages: all of them are about presenting you quickly and letting the person know that you are interested.
Pricing Plans
1 Day: 0.99 USD / Day 0.99 USD
1 Month: 36.41 USD / Month 36.41 USD
3 Months: 20.41 USD / Month 61.24 USD
6 Months: 16.50 USD / Month 98.99 USD
Free services
Create your profile
Send 5 messages daily to 5 different persons
Send winks to other members
View other members profile and see who viewed your profile
Add members to your friend list
Send likes to other members
Send 3 flirtcast daily
Use the "like gallery"
Use their search tool
Use the "basic safety mode"
Use the "promote my account" option
Paid services
Send unlimited messages
See the pictures of other members on wide screed
Extensive search options
Send pictures and videos through the chat
Get premium support
Use the "full safety" mode
Get access to the "What am I looking for" information on singles profiles
Get all the results when you search for members
You can pay with most credit cards and debit cards (MasterCard, Visa, American Express, Diners Club International, Discover, etc.)
Common questions and their answers
What is Loveaholics?
Loveaholics is a dating site on which single can find partners for casual dating, sexual encounters, or simply friendships.
Who owns Loveaholics?
Loveaholics is owned by Together Networks - a company that brings together leading online dating platforms into a unique exchange point of nearly twenty percent of the world's digital market.
Is Loveaholics legit?
As we mentioned earlier, there are some suspicious elements (receiving messages before completing the profile), but if you are afraid of potential scammers, you have the possibility to only talk with verified profiles.
Is Loveaholics a free dating site?
There is a free version for this website, but you will be very limited when it comes to sending messages to other members. Only paid membership allows you to send unlimited messages.
How much does Loveaholics cost?
If you just want to try the paid version for 3 days, it will cost you $0.99 for each day.
How to delete my Loveaholics account?
If you want to delete your account, go to "My Settings" and then scroll down. You will see that there is a button "remove account link."
How to cancel my Loveaholics subscription?
To cancel your subscription, go to "My Settings" and press the "Billing History" button: you will see a "Deactivate subscription" button that you can click on.
How can I contact Loveaholics?
You can contact them by using this phone number: +3278487343. You can also contact them with their email address: support@loveaholics.com. If you prefer, you can also simply contact them through their customer support web page: loveaholics/support/contactUs.
Summary – do we recommend Loveaholics.com?
If you are looking for a website with a big user base and some useful features to make your experience more pleasant (safety mode, Flirtcast, etc.), then you might like Loveaholics. Also, the website is very easy to use with a simple and well-organized structure. Nonetheless, be careful because some elements are suspicious. Indeed, we received several messages from other members before even having completed our profile.
Most Popular Sites

Hornycontacts.com is open to straight, gay, lesbian and bisexual singles to find and date other like-minded individuals for casual hookups, love and even lasting connections. With good search functions and interactive features, the platform is just full of fun.

Igetnaughty.com site is open for the singles and couples looking for bisexual relationships or any other types of connections that can quench their varied fetishes. It is known for being the most liberal dating site resource as it satisfies the needs of its members.

Naughtydate.com is a dating site where you can hang out, flirt and mingle with like-minded hot singles, whether gays or other sexual orientation. With a huge membership base, the website is just a hotbed for casual hookups and flirty encounters.