Cute Pick Up Lines For Girls And Guys
When you're single, you cannot help finding a fellow loner to flirt with. And the best way to start a conversation with someone special is to create clever, cute romantic pick-up lines. Saying smooth flirting lines can come across as cheesy sometimes, but they can be funny and act as an ice breaker. So whether there are cute pick-up lines to use on guys or pickup phrases for girlfriend, the combination of used words must convey something fun and witty. Unquestionably, the clever, smooth pick-up lines show off your funny side and expose your playful trait. So go ahead and start formulating romantic quotes for flirting, and use those cute lines to have a conversation that lasts for more than five minutes. And to help you out, we created funny and cute pickup lines for both girls and guys.
Really Cute Pick Up Lines From Girls To Men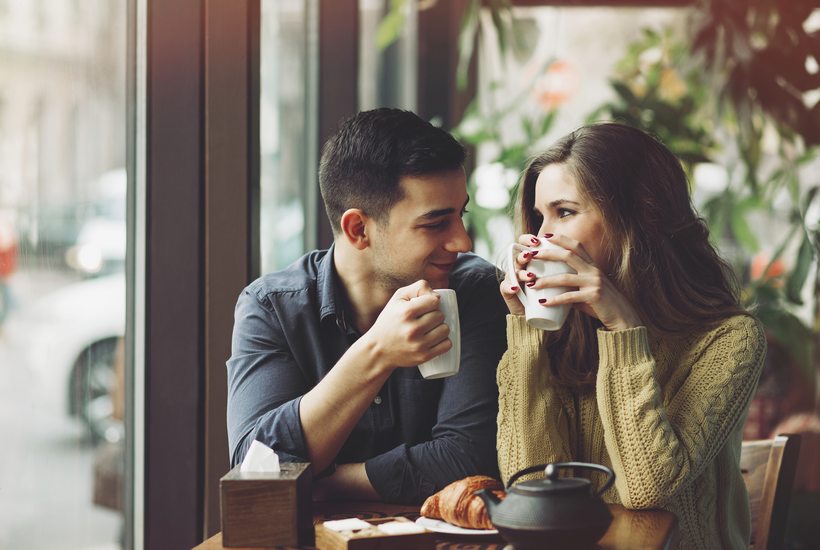 When people talk about cute flirty pick-up lines, it is normal to think that the flirting pick up quotes are initiated by men. But the fact is, girls can also compose funny opening lines to say to guys. Indeed, your gender must not stop you from saying sweet pickup lines for him, especially if he is all you can think of. So whenever you see an opening, don't miss out on the chance to deliver pick up quotes for flirting with guys. And if you're still not sure of what to do, then read the cute opening statements for girls to use on guys, and gain inspiration from them.
My car is in the shop. It seems like I'm walking home. Wanna give me a ride?
Look! Your hands are big and I bet they're heavy. Will you let me hold them for you?
I think you're an electrician. Simply because you keep on lighting up my life.
Hey there. I lost my phone. Would you mind calling my number to help me find it?
Do you practice magic? Because whenever I see you, everything around me disappears.
Can you lend me a map? I got totally lost just looking at you.
I read somewhere that peace of mind is a result of thinking about good things. And so I always think of you.
If being handsome is a crime, then you will be charged and convicted of a crime.
You drew me in with your smile, and now I'm hooked for life.
I know I'm beautiful, but I'm pretty sure I would look better in your arms.
You're the only person whom I will never play hide-and-seek with. With you, I want to be straightforward. So watch a movie with me.
Not even a stun gun can tease me more than your playful attention.
Do you own Google? Because you have everything that a girl could ever want in a man.
If possible, I will never sleep again. Reality appeals to me more because you're in it.
I always follow my dreams. So can you provide me with all your social media accounts?
The funny chat up lines to say to guys can lead to actually having a boyfriend. So be sure to exert enough effort in learning how to compose cute pickup lines for guys in a moment's notice. Remember that an encounter between you and your long-time crush can happen anytime, so always be ready with funny and witty catch up lines. And when you have an opportunity, deliver your cute love pick-up lines with the right timing. If all goes well, then fast forward to a couple of hours, or days, and you have a brand-new BF. But even if you are in a relationship already, you must continue to formulate funny pick-up lines to say to your boyfriend to keep things interesting and exciting.
I don't own an expensive camera, but I can definitely picture you and me together forever.
For me, you a piece of human art. You glow with confidence and look alluring. I can never get enough of your loving stares.
I swear you're a time traveler. I can see that you're in my future so we are definitely fated for each other.
The smile you gave me is a gift that I will never return. Thank you for it.
Kissing is like talking about love. Would you like to sit down with me and discuss what love is all about?
Now that you have the background in making cute pick-up lines to tell a guy, you are definitely on a road to happiness. The best thing is, you find yourself a guy who likes cute pick up phrases as well.
Creative Flirting Lines For Girls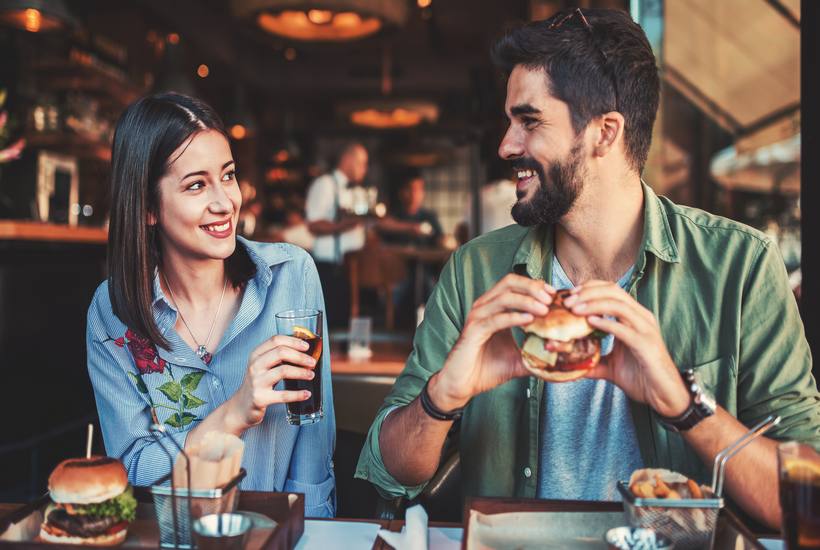 Flirting is a man's forte, so it is only right that you know some cheesy sweet pick-up lines for your girlfriend. Your girl will surely love all your clever opening phrases for her, so keep it up, and continue evolving in your creation of good hook up lines. But of course, reserve the flirty pick-up lines for your girlfriend only, and not apply the pretty pick up phrases to other girls you meet. It's up to you if you want to deliver hilarious cute pick-up lines, cute flirt quotes, or a serious one. Just make sure that when you have love quotes to pick up a girl, you say it to the right one, which is your girlfriend. But if you are not committed to anyone, then use a super cute pick up line to open a courtship stage with a pretty girl.
What do you like to do? Except making me fall for you, of course.
Do you know how to perform CPR? Because every time you're near me, I can't breathe!
You are simply the hottest girl in the city. You ought to be a model.
I don't like to swim in the sea, but I could swim forever in your eyes.
Can you lend me a band-aid? Because my knees are all scraped from falling in love with you.
I'm wondering how can you in two places at one time. You're here with me now, and yet you're also in my head running circles.
Have you ever been to France? Because Eiffel head over heels in-love with you.
I can't believe it. I only had one drink, but I feel so intoxicated by your beauty.
You distract me too much, I can barely do anything properly.
I'm not good at math, but I do have a huge interest in your phone number.
This never gets old. I often drop my wine whenever you grace a room with your presence.
My heart swells with pride whenever we go out. You are always the most beautiful girl in the crowd, other girls are envious.
I never stopped and appreciated my eyes before. But now I thank them every day because I can see you.
Wow, when you were born, God must have showered you with all the beauty in the world.
If I'm being paid for every time I look at someone else aside from you, then I will go broke instantly.
The night has no color because they all transfer to your eyes.
I never knew what I really like in a girl until you marched into my life.
If needed, I would walk past you over and over until you experience love at first sight with me.
I don't pray often, but you came and answered my prayers. Lucky me.
Hi there. Can you tell me the time? I just want to know the exact moment that I fell for you.
I want to text you goodnight later on. What number should I send my message to?
You're an incredible thief. When you stole my heart, you kept it and threw away the only key.
Do you like kickboxing? Because you sure is a knockout.
Wow, I saw you sitting here and I can't believe how beautiful you are! Let me back up. Hi. May I know your name?
I'm not good at science, but I'm pretty sure that we have a strong chemistry that is worth exploring.
Wow, you definitely look like my new girlfriend in the near future.
Hey there. I'm so bad at flirting. So help me out and start flirting with me first so I can learn.
What's your name? Or can I just refer to you as "mine"?
There's something wrong with the arrangement of the alphabet. "U" and "I" should be together.
Your license will surely be suspended soon. You just drive me crazy!
Do you happen to have an extra heart? Because You already stole mine and I need one.
Relationship Pick Up Lines For Couples
When you're in a relationship, you sometimes get complacent and start to forget delivering super cute pick-up lines to your special someone. But this must never be the case, since amazing dating pickup quotes are important to keep the fire burning. The worst thing that can happen is the waning of desire for each other. So to keep your relationship intact, use good, cute pick-up lines to each other in a random manner. Keep in mind that even long-time lovers require neat, flirty jokes and clever lines to retain the excitement in the romantic alliance. Let's take a look at the best cute catch phrases to reignite the passion of lovers. Indeed, these cute hook up lines are highly beneficial for your relationship.
I used to laugh at people who believe in love at first sight. But that was before I laid eyes on you and fallen hard.
Babe, we should get a life insurance. Because our hearts keep stopping whenever we see each other.
Let's play a game. If I'm wrong, kiss me hard. Ready? So, dragons are still in existence, right?
I composed a great pick up line for you, but everything leaves my mind as soon as I see you.
Why is it that I can face a whole crowd and make a speech about anything, but when I face you I'm often speechless?
I'm certainly not an organ donor, but my heart is already given freely to you.
I wish I'm a cat, so I can spend all my nine lives by your side.
Come on, give me a kiss to borrow. I swear, I will pay it back tenfold.
I need an ophthalmologist so bad. I know there's something very wrong with my eyesight. I can't take my eyes off you.
"Us" is my favorite word. I can't wait to spend forever with you.
You were my best friend until we fell for each other. And for months now I keep falling in love with you over and over again.
If we were actual fruits, you are a fine-apple and I'm a cute-cumber.
I think the sun is envious of the glittery sparkle in your sweet deep eyes.
You rock my world every day, but I'm in it for the whole ride. So rock on baby.
I used to think that stars are the most beautiful creation, but I changed my mind when I met you.
It is definitely not easy to maintain the solid foundation of any romantic relationship. But you can always do something to keep your loved one by your side through good catch lines. Make it a habit to compose and deliver pretty lines about love and romance to your special someone. When you continue to share your jokes and quotes to each other, no hour is dull whenever you are together, or even apart.
Check out related articles: