Here Are Some Creative Romantic Ideas
Keeping a romance requires effort and commitment that can become a challenge considering the busy professional lives we lead. Here are some ways you could get innovative in wooing and impressing your lady love like…
Get all touristy in town.
While we may live in the same city or area for a long, there always are hidden spots waiting to be explored. Most people do not know a better part of their area and even are born in. A lovely way to spend a day or the weekend with your bae is to pretend you are out-of-town tourists and visit all the places you perhaps heard of but were never able to visit. Whether it is a museum, a tourist spot, a new shopping mall, an entertainment park anything. Seeing new undiscovered spots in your city gives you a new perspective. Plan your itinerary to enjoy your touristy excursions with your lady love in tow.
Cook her a romantic meal.
Most if not all of us like good food and what could be better than cooking a special meal for your lady love. Even if you do not cook, you could ask your friends or family members to help you learn the process. Find out what her favorite food is and go online or learn it from a professional chef at a cooking class are other options. Keep everything very hush-hush and spring a surprise on her by telling her to sit back and relax while you rustle up her favorite delicacy. It would be one surprise that will delight her and this romantic and sweet gesture will touch her on your part for sure!
Almost all people love surprises, and your lady love is so sure to enjoy this next idea that you have secretly planned for her. Keep it a complete secret from her so as not to ruin the element of surprise. Get her favorite friends to come together, for which you will need to contact them without her knowledge. Tell them you have planned a surprise party for her at a restaurant or bar in town and for all of them to gather there at a specific time on the day it is planned. On the appointed day, just seemingly on the spur of the moment, ask her to go out for dinner with you. When you reach the venue, she will be totally surprised to see all her friends there. It will be a wonderful surprise she will remember for a long while.
Well, a vacation it is but just not another regular vacation but rather something with a twist! A staycation would be a great way to rejuvenate your relationship and strengthen the bond of love between you and her. Plan a weekend staycation at a city luxury hotel. You will get to be away from home and household chores and get some quality time to spend with each other in comfortable surroundings. Take time to do your favorite activities in town and enjoy the best of fine dining and some shopping to make the experience even more enriching.
Plan a movie night a home.
Instead of watching a movie at a cinema, why not watch a collection of classic Hollywood romantic movies at home. Plan it at the weekend so that you get to sleep late into the morning without any worry of upsetting your work schedule. Choose a collection of movies that were blockbusters and watch them via live streaming on-demand from the comfort of your home cuddled up with one another. All that mushy stuff will only build the tempo for similar things to come off-screen later at night.
How to Be Romantic on a Date
Plan a mystery date.
If you want to be romantic and give your partner a pleasant surprise,, plan a mystery date? Just tell her you to have something fun lined up for her no more. When leaving the house, ask her to wear a sleep mask or close her eyes and only open them when you say so (make sure she does not cheat). Take a circuitous route to the destination so that she is unsure as to where you'll are headed for the date. It is simple and fun and upon arrival, ask her to remove the mask or open her eyes. The element of mystery makes this even more exciting as a date idea.
Go on a moonlight picnic.
Going on a picnic is fun and something that everyone enjoys. Make it even more memorable and special by choosing to do it a bit differently. Plan a moonlight picnic instead of a regular one. Choose a nice scenic spot at a park, by the banks of a river or the beach, etc. Carry a picnic basket of goodies to feast on while you enjoy the serene surroundings bathed in the glow of the moonlight. Carry along some wine or champagne to raise a toast to each other and enjoy the company of one another far from the noise and crowds in relative silence.
Relive your first date.
Remember the first date where you met and decided to be together as a couple? It is meant to be for couples that have been in a relationship a minimum of six months or more and not meant for a first or second date. If you are in a strong relationship and blissfully moving along, then there would be nothing cuter than to recreate your first date when cupid struck. Follow the same routine, wear the same clothes, and book the same table to relive that happy day. If it was nerve-racking for you and her and both committed awkward gaffes, this would be a good moment to remember them and share a few hearty laughs for sure.
Create something special for her.
If you are someone with a talent for creativity, you could put it to good use and build something unique that will leave her overjoyed. From creating something with wood to designing something special or even using a DIY kit to build something, there are so many ways to express your love and admiration for her through your handiwork. Creating anything that is of use to her and reflecting on your dedication, and affection will help you score brownie points in dollops with her.
Do something they love, but you don't
The great thing about being in love is able to compromise and do things that you do not like to please your partner. Just because you are a couple, you don't have to share all the same interests or enjoy the same activities. Take that extra step and move out of your comfort zone to please your partner by doing any activity together which you do not enjoy. Whether it doing household chores or taking her to a concert featuring her favorite musician, the very fact that you are doing to please will increase the love and respect she has for you.
Romantic First Time Ideas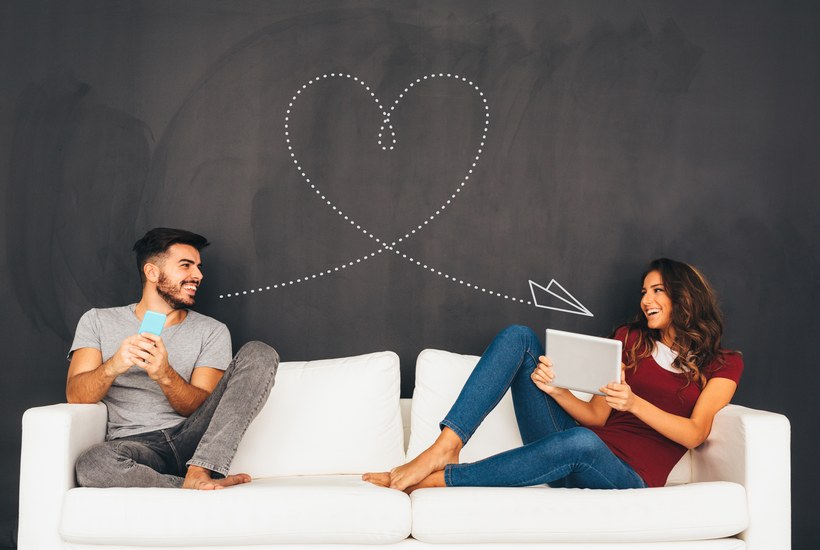 First-time dates need not be too complex or complicated as both partners will probably already be nervous about interacting on the first date. Keeping it simple and fun will help each other to relax and make for a more enjoyable experience.
No expectations, just a simple and relaxing stroll through downtown or a park would be the perfect way to begin the relationship on an easygoing note. Instead of making it an after-dinner stroll, you could change things around and make it a pre-dinner walk. That will also help build up an appetite, and you can get to engage in light-hearted conversation without any pressure or stress. It will be a nice way to break the ice if you are meeting for the first time.
Pop over to a museum or art gallery.
If you are looking for an inexpensive place to visit on a date, a museum or art gallery will fit the bill quite nicely. Most of them charge a nominal fee as a donation, with some being free to visit. Visit towards the evening hours an hour or two before they close as it will be the least crowded then. With so much to see, compare notes, and admire, you will not fall short of conversational topics that are for sure. So, no need for intermittent periods of embarrassing silence with so much to see and discuss. Since most of these venues have in-house restaurants or cafes, you can end the day by grabbing a bite or having drinks towards the end of the evening.
No not, the city, lol, but rather an escape room! Escape rooms are trending across the US and Europe, with good reason too. It tests the ingenuity and problem-solving skills to make your way out of a locked room within an hour or a bit more. It is one of the most exciting first date activities because you must function as a team and keep you'll on your toes all through the activity. Plus, there are no lulls because you are so very busy brainstorming and trying to find your way out of the room.
Head to an animal shelter.
Animals are wonderful creatures that help to bring people together. If you and your partner both are animal lovers, then a visit to an animal shelter will make for a great first date. The way an individual interacts generally is a good reflection of how they will be as human beings. It will help both partners be at ease and comfortable among the creatures they love and make for a light and easygoing conversation.
Romantic Things to Do Together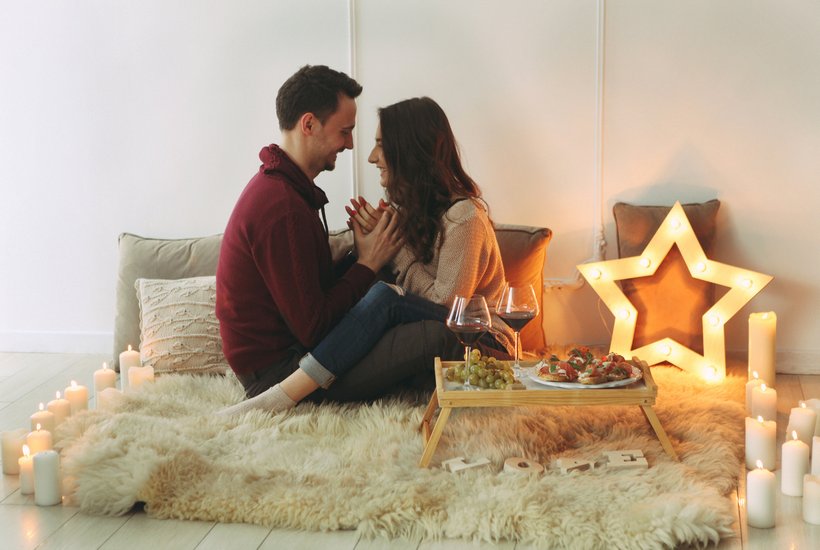 While romantic relationships in real life are generally not as picture-perfect as in romantic novels and movies, there are ways you can work on making your relationship a much happier and mutually fulfilling experience in the following ways….
Ditch the gizmos and gadgets
Yes, you read it right the first time! However, that does not mean for good in a digitally connected and driven world, as it would be impractical! Instead, you and your partner could decide on going on a date and leaving all your stuff at home or the most, keeping it on silent mode and not checking them every few minutes during the time spent together. It will a good way to spend quality time together without any distractions or interruptions!
Go old school and pen each other a letter
Millennials might raise an eyebrow at the idea. However, there is nothing quite as mushy as penning a love letter to each other. Make a note of the things you love and admire about each other and read it out when both of you are in the privacy of your home. It will be a poignant way to express your devotion and feelings towards each other.
Watch your favorite TV flicks together
Why step out of the house in COVID times when all you need to do is snuggle up and watch your favorite TV show together? Order a pizza or whatever you fancy, pop a bottle of wine open, and let the entertainment begin while you are in the arms of each other!
Check out related articles: