Paragraph to your crush that makes the difference
Be conscious that you are not the only one that admires good things. As you have eyes on that person so also another person is doing the same. That is the reason you need to take the bull by the horn on time and get the attention of your crush. Through cute love letters to your crush, you can secure your spot before a bold person moves on to speak to him/her. The cute paragraph for your crush must be a write-up that stands out, unique and attention-catching.
Getting a well-written, cute, romantic, and funny paragraph for your crush is not enough, but you need to know when to send it to him or her to get her attention and not be on his/ her bad side.
To send this paragraph to your crush, do so by sending it to the mobile line or through her Direct message in the messaging apps he/she uses.
Let your paragraph be the first thing she will wake up to read in the morning.
Before she goes to bed, send her romantic notes about how studious, hardworking, and determined she is in beautiful words. Wrap it up with how much you desire him/her to be yours
If you are a student, you can write these cute paragraphs for your crush on a beautiful card and put it inside his/her bag, desk, or in between his/her favorite subject textbook. There, your crush will notice it on time to read.
For a working-class crushing on a co-worker, surprise your crush with a love enclosed paragraph by putting it inside her office desk or on top of her working files for her to notice it on time.
Send her gifts on days he/she least expect and include a big paragraph for your crush with the gift. On special days like her birthday, replicate these acts as well.
Doing all this, you have called your crush's attention to yourself. He/she will be willing to have a chat with you and engage you in talks. With that, you will be free to express your mind towards him/her. In doing all this, make it subtle, don't overload him/her with lots of notes. Try to make it funny that he/she can smile over it.
You can source for cute paragraph online for your crush, model after, or employ a good friend to get the writing done for you. Here are some of those paragraphs for your crush to make him smile
"There is something about you that prompts me to feel alive
There is something about you that makes me long for each new day
There is something special about you that makes me grin like a fool always
What happens to me every time you are around, or I set my eyes on you? I don't know
I wish you can know how special you are in my heart among millions of people worldwide."
Cute long paragraphs to write to your crush for shy people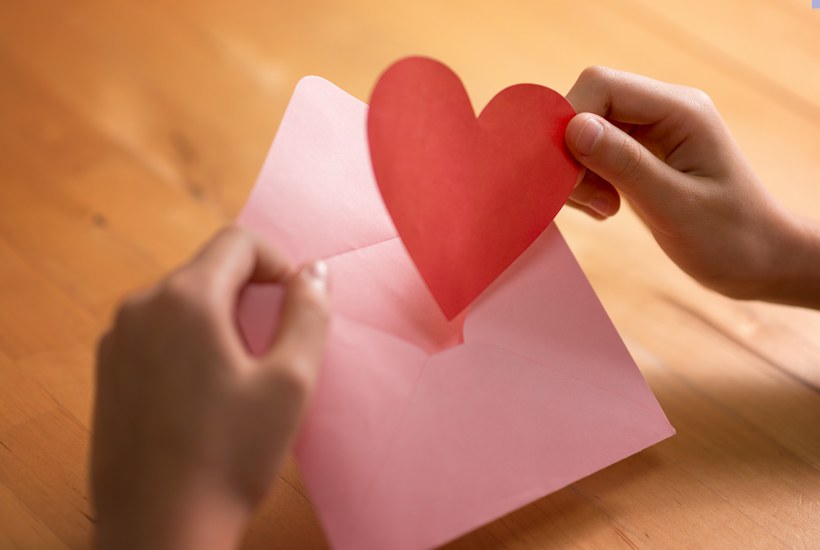 The arrow of love is very potent that no man can barely withstand. Once it hits on you, everything changes to another dimension. As a high school or college student, you admire this opposite sex so much that you are speechless and lack words to express what you feel for that person. Such a moment can be very weary seeing the person you fall in love with daily, but to walk up to him or her and tell her straight in the eyes is a hurricane of a task for you.
Every time you want to take the bold steps in walking up to your crush, your heart begins to palpitate like it wants to fail you or the whole world is on your neck. Not only high school or college students are in this. As a working-class person, this person in your department or firm that you so much admires the personality and you have had a crush on but boldly express your intent becomes a big blow for you. As a timid person, to get your crush to know what is deep in your heart, you can employ means to bridge that gap for you.
You can compose a cute love paragraph for your crush, which will capture your feelings and how long you have been lost of words over him or her. In so doing, you shall be able to draw the attention of your crush to some degree, helping him/her to know that there is a secret admirer somewhere who cherishes and values him/her.
Express love with cute paragraphs for your crush to wake up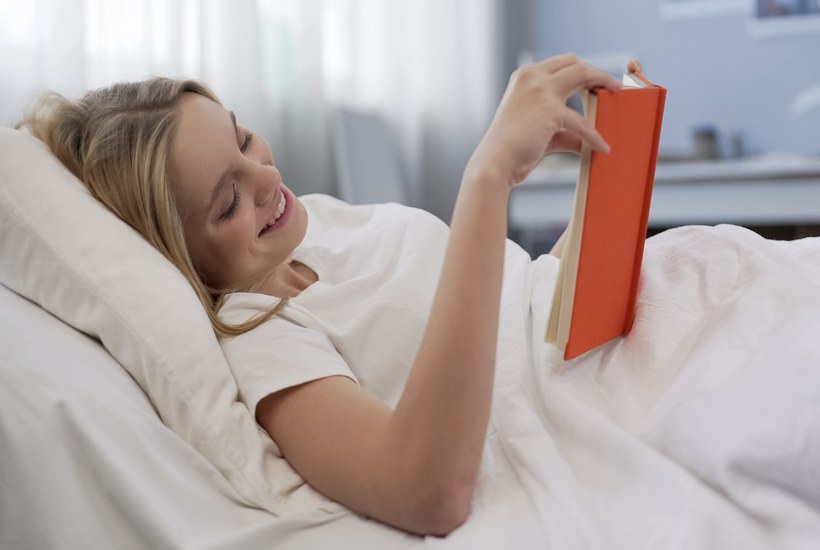 This is the time to live above timidity and go for what you want. If you don't demand what you want, no one will give it to you. For love to be known, expressions need to be made. To do this as a shy person who cannot do physical talking, get some well-written notes for your crush, which, while reading it, will sweep him or her off feet and have the same feelings as yours. To always make your crush's day a memorable one, you need to send cute paragraphs for your crush to wake up to. With this, you will be in his/her heart through the day, fantasizing about you.
Under the big sun is a tiny me
Who wants to wish a sweet you a very happy morning
Have a cute sweet day ahead."
"Never saw a smile as cute as yours
So get up now and make everyone around fall for your smile
With every minute and every second.
Good morning and have a good day ahead."
" Every morning is a new day
But for me, you will always be brand as new
You are truly wonderful and deserve the best in life
Have a beautiful day."
"Good morning, my dear
Wish you a bright day ahead
Filled with a positive thought
Start it with love and happiness
All the things will be sought
Stay in a good frame of the mind
It's time to put everything behind
Good morning"
" Mornings are really pleasant
Cease all your worries in the day
Make the most of it today
Do what you feel like doing
Of whatever things you are seeing
Life will be good then
Early in the morning
Good morning"
"A person so upright and ethical like you
A person so dear I want near to me like you
I might not say this all the time
But all the time, I think about you and you alone
Good morning and have a lovely day ahead."
" Whenever I see you,
I realize how beautiful life can be
You are a bright shining star
Just be the way you are and have always been
I admire you a lot
I long to see you again today
Good morning and have a super day."
"Whenever I wake up
And see the shining sun so bright
It reminds me of my love for you
That brightens my day and life
That makes me desires more daily
Good morning and have an awesome day."
"No matter what the situation is
No matter if it is gloom or glee
No matter how far our goal is
No matter how blue everything gets,
All I am sure of is that
I don't want to let you go and
Will never let you be alone
Good morning, have a great day ahead."
Top popular message paragraphs for a crush to make him smile
For some time, you and your crush have been together, chatting, talking, or probably going out together, but the gut to express your feelings seems so difficult. Don't get yourself thinking it over too much so as not to get frustrated. Take it light and simple make him/her smile always by sending cool paragraphs for your crush to make him smile. Simultaneously, sending these paragraphs, chip in some emotional or cute love paragraphs for your crush to make him know that you see and seek beyond friendship.
As he smiles while reading your message, you will be communicating the message. You can finally release the cat out of the bag through cute long paragraphs for your crush once he gets used to your smiling to message paragraphs. Here are some of the message paragraphs you use or model after to get the DIY message that will capture your intent.
"The alphabet I love you got it wrong.
But the keyboard is right.
Take a look at your QWERTY keyboard.
And you will see that
"U" and "I" are placed next to each other
This is the way it always should be."
" How I wish it was easier for me to explain to you why I like you so much
I guess I am bad with explanations
Let me make my reasons known with actions, not words."
"Wait!
I don't plan to go after you forever
So at some point, you should stop running away from me
Let me catch up with you
Don't you think?"
"If my words could make you happy and joyful
I would never keep mute again
Hey girl, tell me when you are free
I just wanted to renovate my room with your beautiful smile."
"My mouth may be dumb and lacks words
But in my eyes, you could see the speaking words
Telling you how much I love you.
Whenever I am texting you
You can safely assume that I am smiling
The memory of you lights up my life
And makes everything so much colorful and bright"
"You are the best thing that has ever happened to me
You are the best of the friend I ever have
Each day that goes by seems like I find a treasure to keep
It's amazing how one person can change my life and make a huge difference
You've given me a thousand reasons to smile and feel happy always
I am very lucky to you in my life
I've never been so enthusiastic with anyone all my life
Or feeling so much depth of love
I so much love you
I promise to be there whenever you need me
And willing to do anything for you."
Love is the most precious feeling that no human has word enough to describe it. No matter how strong you claim to be, when you meet that person that makes your heart skip beat and melt, then you will realize that love is powerful. With emotional and cute paragraphs well-composed, sent to your crush, be sure to be one step forward to getting this special person that your heart craves for. A cute long paragraph for your crush can be composed and sent via social media or on the dating site you meet to chat. The extent to which you want your crush can be expressed in the message paragraph.
No day breaks that I do not love you so much
No matter the weather and situation at hand it is all the same to me,
Because you mean so much to me
I can never be comfortable without you
So why should I stop loving you?
You are the most precious gift that providence can ever bestow on me.
At night make sure the paragraph you will send her is short, precise, but fully expressive of your emotions.
Each night I fall asleep with a smile on my face
The thought of seeing you again tomorrow makes me happy
Good night beautiful.
While sending these cute paragraphs, you can accompany it with some loving emojis like; "smiling face with hearts," "smiling face with heart-eyes," "face blowing a kiss," "love letter," "red heart," "ribbon with heart" "winking face" and other suitable emoji to convey your beautiful and unreserved intent to your crush.
Check out related articles: