Sweet Things To Do for Your Girlfriend To Show Her You Care
It always a challenge when you are deciding what to do for your girlfriend. You have to understand what warms her heart. Sweet things for your girlfriend should be approached with finesse and also fit their age level. That's why we have compiled a list of sweet things to do for your girlfriend.
Romantic Things to Send to a Girl to Make Her Feel Special
You can send your girlfriend a romantic gift to show her how much you are thinking of her and what she means to you. Below are some romantic surprise ideas that will melt your girl's heart.
Send Her a Chocolate
You can never go wrong with chocolates. They are easy to find, as they are available in stores near you. If you are not able to buy one, you can always make them at home. Chocolates are easy to make; you do not have to be a pro to make them for your special girl. Since the time of the Aztecs, chocolate is considered aphrodisiac food. It contains a substance that ignites desire and makes your girlfriend more open to romance.
Send Her Flowers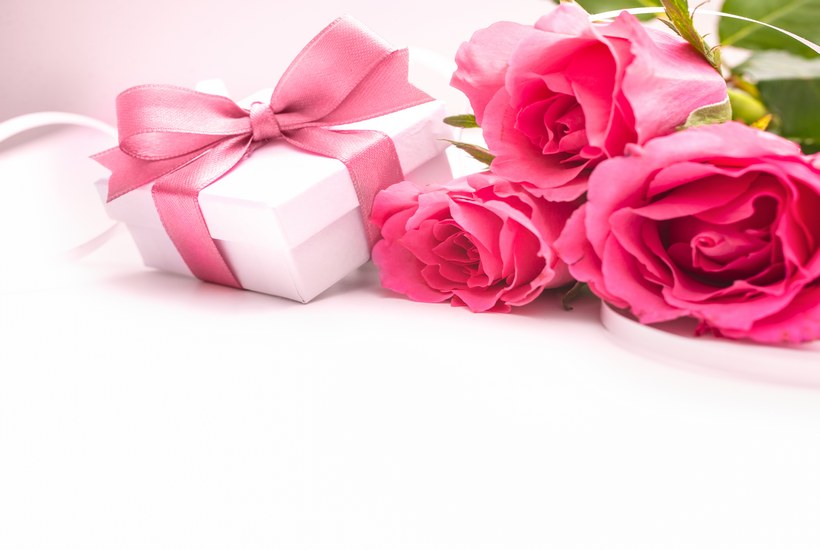 Flowers are indeed the language of love. Every woman loves the fresh scent of flowers. You could deliver flowers to her doorstep or have them delivered to her workplace. Flowers make women feel special, loved, and cherished. Giving her flowers is also a good way to express your love to her. You can never go wrong with roses; they have been around for many years.
Roses portray prosperity, love, and affection. The sweetest thing to do for a girl if you want to give her a warm, happy feeling is to send them a bouquet of sunflowers. Sunflowers are also a sign of loyalty. Other popular types of flowers you can send your girlfriend include lilies, daisies, peonies, tulips, and irises.
Get Her a Custom-Designed Ring
If you want to do something nice for your girlfriend, you can surprise her with a customized ring. The ring may not provide ample space to write many things; however, one or two sweet words are enough to melt her heart. You can also customize the ring with her name, and she will love it. Giving your girl such a gift reminds her of your presence even when you are not around.
Plan a Quiet, Cozy Romantic Dinner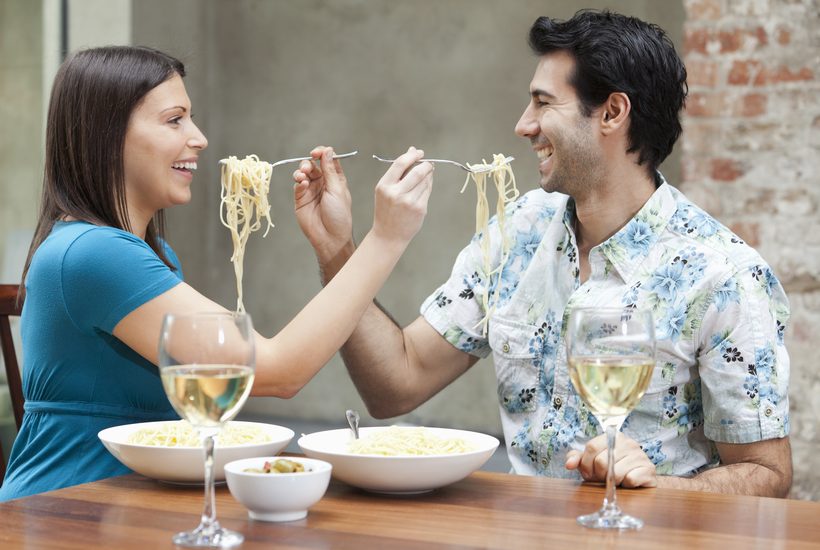 If you're looking for ideas to do something special for your girlfriend, you can make the effort to plan a special dinner before she arrives home after a hard day at work. She may be tired, but she will not fail to notice the effort you put into making her feel loved.
Surprise Her With a Cocktail Kit
If you have both been busy and haven't had time to go to your favorite bar, you can surprise your girlfriend with a cocktail kit. This is a great way to spice up things and make your relationship grow stronger.
Buy Her a Teddy Bear
One of the sweet things to do for a girl you like is to get her a teddy bear. This will make her feel cherished, and it will always remind her of you. What's the best part? It will make her miss your love when you are not around. She will cuddle the teddy bear to feel close to you when you are not together. It may also turn out to be your girlfriend's best friend.
A teddy bear is always a perfect gift for your girlfriend during holidays or at any time of the year. You can also customize it with the name of her childhood toy, or you can get her a voice recording bear. Alternatively, you could attach a cute note on the teddy bear so that she can read it once she receives the gift. What makes this gift special is that it's suitable for girls of all ages.
Ask About Her Day
Women love when their significant other asks about their day. This is one of the cute things to do for a girl you like. When you do this seemingly small sweet thing, she feels closer to your heart. It also shows your partner that you care about her.
Turn on Some Music and Dance
After a romantic dinner at home, complete the sweet things to do with her favorite music and whirl her in your arms to the music. You could also put some soft music in the background for her to enjoy while you are fixing a quick snack. It doesn't get sweeter than that.
Make a playlist of the songs you'll enjoy with your girlfriend in advance. Choose songs with sweet romantic messages to make that day special. Girls love listening to romantic music from their favorite artists. If you are in a restaurant with a live band performing, dedicate a song to your girlfriend. This will melt her heart, knowing that it is you speaking through the artist.
Get Her a Live Plant
Flowers are an ancient way of expressing love. Nowadays, more and more people are embracing live plants. There are many plants you can get your girlfriend to show them how much they mean to you. These include:
The flamingo flower: This is a beautiful plant with heart-shaped flowers. With proper care, flamingo flowers can last for years.
Orchids: Orchids are another fantastic choice for showing someone how much they mean to you.
Desert Gems: You can also surprise your girlfriend with Desert Gems. These colorful cacti come in a range of colors and are ideal for a special occasion like your anniversary.
Other plants: You that can also send your girlfriend the African spear and bird's nest fern.
Giving your girlfriend a live plant shows her how much you love her and makes her feel that you trust she is responsible enough to take care of the plant.
Good Ways To Surprise, Your Girl on Her Birthday
Birthday celebrations are important in your relationship. They allow you to celebrate the special girl in your life and show her how much you care about her. The best thing to do for your girlfriend is to surprise her girlfriend on her birthday. That said, here are some of the best things you can do to melt her heart on her birthday:
Take Her on a Trip
If your girlfriend has always wanted to visit a place, then you should plan a trip for the two of you to go to this place and have fun on her birthday. Take her somewhere you are certain that she will like. A beach is always a great place for lovers. A hot air balloon can also be a good idea since you can enjoy watching the ground from the air as you talk and have a memorable moment. Before planning this memorable trip, make sure that you stick to her schedule, not yours.
Visit Her on Her Birthday
Your presence can be the sweetest thing to do for a girl, especially if you do not live together. Your girlfriend knows you are busy, and getting a day off work is a big deal. Visit her early in the morning and spend the rest of the day together. If you want your visit to be a surprise, tell her that you may not make it but will mail her a gift. Make sure she is not at work or school to avoid disappointments. Sometimes spending quality time with your significant other is all you need to do to ensure that she has a great birthday.
Create a Photo Book
Collect all your favorite pictures from the first time you met. You can also include her childhood photos. Organize them in a book and add some romantic captions. This sweet gift will melt her heart, and she will treasure it forever.
Invite Her Friends Over
If you're looking for boyfriend surprises girlfriend ideas, you can make her favorite meal and invite her friends over. Make sure she is not part of the plans if you want it to be a surprise. This shows her that you care about the outcome of her special day. It also shows that you are willing to be part of her world. You could also sing for her a birthday song, dedicate her favorite music, or watch the movies she likes together.
Send Her a Shout-Out on the Radio
The majority of radio stations have a session where listeners can send messages to other people. As such, you can write a romantic letter and send it to the radio station. Tell her to tune in when the personality will be reading the message. You can also dedicate yourself to hear the song that she likes. You can even confess your feeling to her through this avenue, which would melt her heart.
Send a Message by Drone
If you are looking for a modern way to deliver her a birthday message, then you can use a drone. It's unlikely that she will have a day off work to go and celebrate her birthday. You can get someone who knows how to operate a drone to help you deliver the message to her at work through a professionally piloted drone. You can also have her photo attached to the drone to get the attention of her colleagues.
Take Her To a Spa
Girls like getting manicures and pedicures. Taking her to the spa on her birthday is a perfect surprise. You can pay for her and a few of her friends so that she has someone to keep her company. Spending a day in a spa with your girlfriend is a great way to strengthen your relationship. Paying for spa services for your girl shows how much you love her and care about her looks. You can book for her a massage session to help her relax on this special day.
Give Her an Engagement Ring
If you are sure she is the one you want to spend the rest of your life with, you can surprise her with an engagement ring and a marriage proposal. Before taking this step, you should be sure that you are the man she wants to marry. You can also invite her family and friends to witness the engagement as you celebrate her birthday.
Help Her With Household Chores
It's common for ladies to complain about how messy their boyfriends are. If that's you, then home clean-up could be the most practical gift. Organize the space and do the chores. You can also do the laundry, especially if you live together.
He: Get Her Handmade Birthday Card
You can make her a simple birthday card and write a romantic message on it. People love gifts, but it would mean a lot if you put in your effort, creativity, and time. This shows her that you genuinely value your relationship and care about her.
Surprise Your Her with Tickets to a Sports Event
Doe, your girlfriend like sports? If your answer is yes, then you can buy her tickets to watch her favorite team play. This will be an exhilarating experience, especially if your girlfriend has never gone to an event like this.
Cook Her Favorite Dish
You can prepare a delicious meal and enjoy it with your girlfriend on her birthday. You don't need experience to cook for her something that she'll love; you can go online and get a simple recipe such as alfredo pasta and peas. If you don't feel like cooking, you could take her out to dinner at a restaurant that she has always wanted to try.
If you are looking for ideas to do something special for your girlfriend, you can use these tips. Your girlfriend will be impressed, and she'll give you the keys to her heart.
Check out related articles: