Flirty Chats with Boyfriend and How to Start Them
So you've met a new guy, and you're looking for good texts to send to get his attention and encourage a text back? Texting a guy for the first time is almost always nerve-wracking and can cause even the strongest women to feel anxious.
Traditionally it has been left to men to make the first move. However, the world has come a long way ever since our parents, and there is absolutely no reason why women shouldn't be the ones to try and get a man's attention.
There is no best first text to a guy, but there are plenty of things to try if you're looking for flirty convo starters to send your new crush. Flirting conversation topics can be anything – the skill of flirting is making just about anything interesting – but don't worry to start a flirting conversation, you don't have to become a flirting expert overnight.
Whether you're wondering how to flirt with a guy friend over text or you're looking to spice things up with your current boyfriend with some cute, funny, flirty text messages. There are a thousand best flirty conversation starters that will capture even the shiest guy's attention.
Flirtatious conversation starters can include:
Asking whether they work out – and age-old trick into complimenting a man's body and making sure he knows you've been looking, not only is it flirty, it shows you're interested.
Asking about their hobbies – whether he loves to hike, cook, or even play video games, you can turn almost anything interesting with innuendo or flirtatious remark.
Using a cheesy chat-up line – chat-up lines are sometimes so bad they're good, and a woman using one often shows her confidence to a new man, and since you've already broken the ice, he only needs to reply.
Compliments – men love compliments too. Men love to be told they have great hair, great eyes, or great lips – and mentioning lips is a great way to steer the conversation in a flirtatious way. Telling a guy his lips look great and kissable, for example, is sure to get him thinking about messaging you straight back.
Being direct – you don't have to flirt with a guy to start a conversation, sometimes the most attention-grabbing thing to do is a simple message asking if they're free and want to meet up for a drink – it doesn't have to be a cute first text.
How to Start a Conversation with a Guy u Like
If you have just started talking to a guy and you're not ready to use conversation starters flirting or with confidence, it doesn't mean you can't just start a conversation. Like women, men have stresses in several areas of their life, and a great way to get someone new to open up is with light-hearted text messages that ask about their day, their commute, if they've eaten, etc.
This helps men realise you're thinking of them or even care for them and help them picture sharing their day with you in person. Talking about someone's day is also a great way to keep the conversation going and even propose a future meet-up in person. For example, if he tells you he cooked something for dinner, ask him if he enjoys cooking and when he will cook for you – in a natural way for the conversation to flow and doesn't put pressure on either of you to do any heavy flirting.
When thinking of what to send to your crush for the first time, you should try not to overcomplicate it. It is important not to worry about the "right" texts to send a guy your dating or talking to, but rather to be yourself and let your personality shine through the messages.
Reasons to Text a Guy First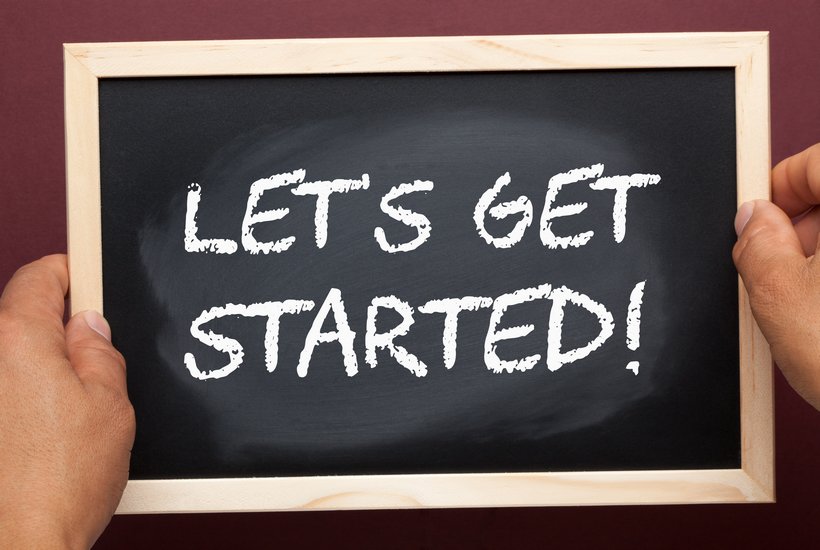 Confidence: some people say nothing is more attractive to a woman than confidence, and having the confidence to text a guy first can get him interested. Even if it's just a simple hello, making the first move shows you're strong and forward-thinking, but most importantly, it makes you instantly more attractive.
Why not? It is often thought to be the man's job to say hello to a woman, our grandmothers would have waited to be asked to dance, and even our mothers would wait to be asked on a date, but in 2021 equality between men and women has almost bridged the gap. It is no longer "forward" or taboo for a woman to be the one who seeks the guy's attention.
To get the ball rolling: some – not all – men are oblivious as to when a girl likes them, and no amount of flirting or even exchanging numbers will make them realize it's because you want some date or relationship with them. Often, the best thing to do if you're looking for the best flirty conversation starters is to send that first text and get the conversation going.
Men aren't always as confident as they make out: just because men traditionally asked women out doesn't mean they are all comfortable doing so. Some men hate the idea of asking someone out, worried about rejection, or suffer from confidence issues in general and will never send that first text. If you like someone who you know is shy, texting him first will not only make his day but also help him to see you in his future as his more confident half – as they say, opposites attract!
How to Initiate a Conversation with a Guy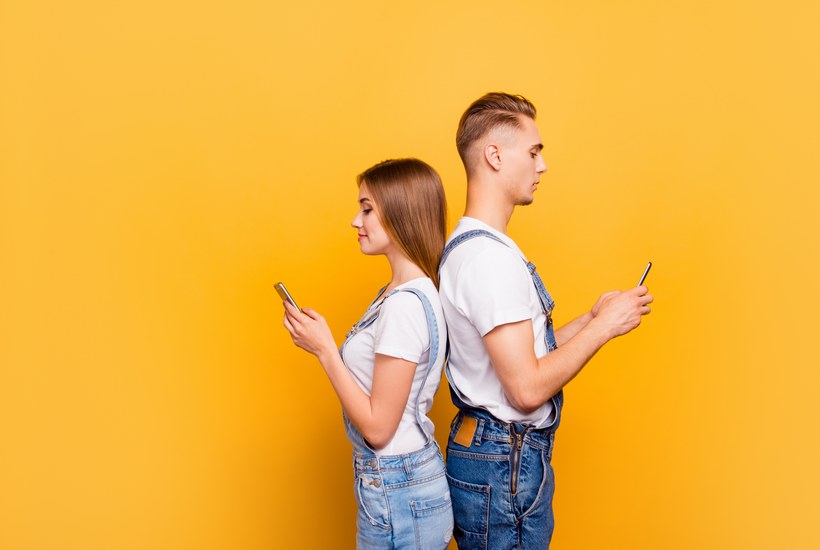 Suppose you're looking for some how to flirt with a guy online examples. In that case, there are plenty of places to find pre-written flirty convo starters, whether you search how to start a flirty conversation with a girl or how to start a conversation with a buy you like – however, generic conversation starters can be off-putting to new people and potential partners.
Even guys want to feel special, so if you're looking at making a conversation interesting with a boy, go to his social media profiles and try to find out a little more about him. The best way to keep him interested is to talk about the things he likes – and thanks to social media, it's easy to find out about his hobbies or recent holidays at the click of a button.
While you should never lie when trying to impress a new guy, researching his hobbies before you meet in order to share them with him in the future is acceptable. If you know he is into hiking, for example, take a hike with your girlfriends and post the picture on social media (if you're talking, he is likely checking out your profile too) and when you've just started talking to a guy and are ready to make it flirty or even ask him out – asking about enjoying his hobby together is a great way to get his attention and make him message you back.
Like with sending the first text, it is important to be yourself and try to let your personality shine through the message. If he is flirting and you're comfortable doing so, flirt back and maybe even include some light-hearted jokes or banter between yourself to keep the great conversation topics for flirting going.
Check out related articles: