Seemingly Perfect Date Ideas
Have you ever heard the expression "if it seems too good to be true, it probably is"? Well, for your education (& entertainment), these are the types of date ideas we'll actually be covering today. Of course, we'll definitely include some good ideas as well, but first, let's enjoy the seemingly perfect date ideas that are sure to ruin the night!
Cheap Date Ideas That Won't Impress Her
Just to clarify, we want to point out that expensive dates ideas can be just as bad. If you spend loads of money & your partner still isn't impressed, then what've you actually accomplished? Absolutely nothing (besides decimating your wallet!). That said, cheaping out definitely isn't the way to go either. If you want to have a rendezvous that actually goes well, you should shoot for somewhere in the middle, balancing expenses with realistic expectations. It's definitely possible to actually have quality time without spending a lot of money, but that doesn't mean you should cut out any costs. Of course, you came here primarily for all the ideas you DEFINITELY want to avoid, so let's start off with a few bad first date ideas that won't cost you much (& that's probably for the best). If you actually decide to use these date ideas, well, we wish you the best of luck!
Running in a race together. Races are usually cheap to enter, but that doesn't mean they're definitely a solid option for a first date. You're actually starting off on the wrong foot by actively competing with each other. If there's no actual competition, why even bother racing? Just go for a run instead. Of course, just running, in general, makes for a bad time. You'll both be out of breath (limiting actual conversation time) & covered in sweat, making your first physical encounter icky at best.

Going to the club. Let's clarify that we know good clubs are actually expensive. These are definitely not the clubs we're talking about. If you're taking your date out to that club (& they're surprisingly OK with it), you should pretty much abandon any chances of forming a serious relationship with this person.

Donate plasma. Admittedly, you can actually make money on this date. That said, the first thing you'll have to do is fill out paperwork, which definitely isn't romantic. After that, you both get to be physically tested to ensure your body can handle the donations. Assuming you both pass the test, you'll finally get to return to the waiting room, where you can anxiously wait to get stabbed for an hour. If you get lucky enough to be seated side-by-side, then you can actually carry on a pretty good conversation here. Of course, the likelihood of making it this far is fairly low, but on the plus side, at least you'll get paid for your horrible date!
Creative Date Ideas for a Horrible Time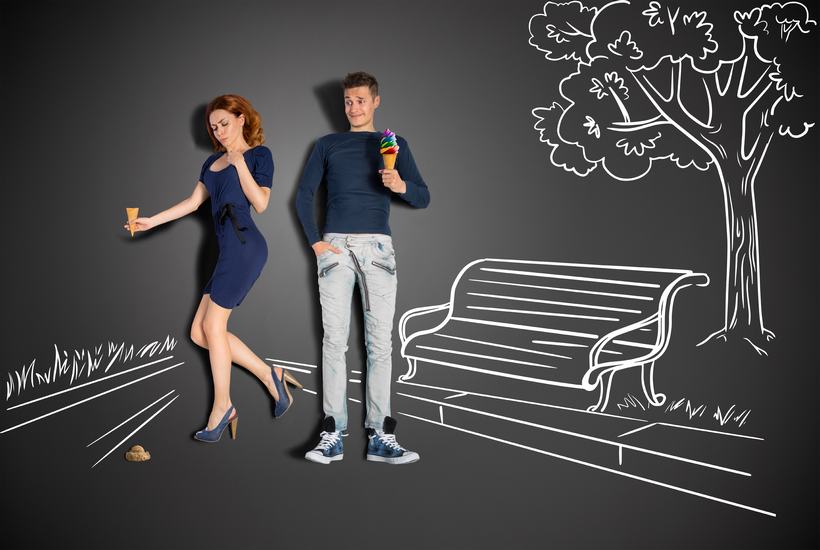 Now that we've gone over the penny-pinching dates let's take a more creative approach to your date ideas for tonight. Bear in mind, we're still going over bad ideas for dates, so we are definitely NOT recommending you try these. While these funny date ideas actually could work out great if you've been meeting for a while, they are sure to fail if it's your first date. First impressions are everything, so it's always better to play it safe (& take a more traditional approach) on your first time together. Do yourself a favor, & save the funny date ideas until you've been going steady for a bit. Without further ado, let's go over some creative (and terrible) date ideas!
Playing paintball. OK, so there's a small chance this will actually work. But probably not. If it's your first date & you're already trying to shoot each other, chances are it's not going well. Besides that point, it's extremely unlikely your date will agree to be shot at in the first place, so this date most likely won't make it past the "idea" phase. If she says yes, then she's definitely played the game before, so watch out!

Being eco-friendly (by picking up trash). Your intentions may be in the right place, but no one except the most dedicated eco-warriors are actually going to find this an attractive first date. What part of being covered in dirt & grime while picking up abandoned garbage on the side of the road sounds romantic to you? If you're actually considering this as an option for your first date, well, we hope you don't mind being single!

Going on a Pokémon Go date. If you love the game, that's great. YOU love the game. Unless you know your date definitely has a soft spot for these cute, virtual creatures as well, then you're most likely just dragging them along for a pointless walk where you spend the majority of the time on your phone. Unless you're actually both avid fans, this date idea is a total bust. On that note, always avoid any date ideas that are centered around a cell phone. The whole point of dating is to get to know each other, so spending your time glued to a screen defeats the entire point of going out. You could have just chatted on Skype.
Cool Date Ideas That Don't Actually Work IRL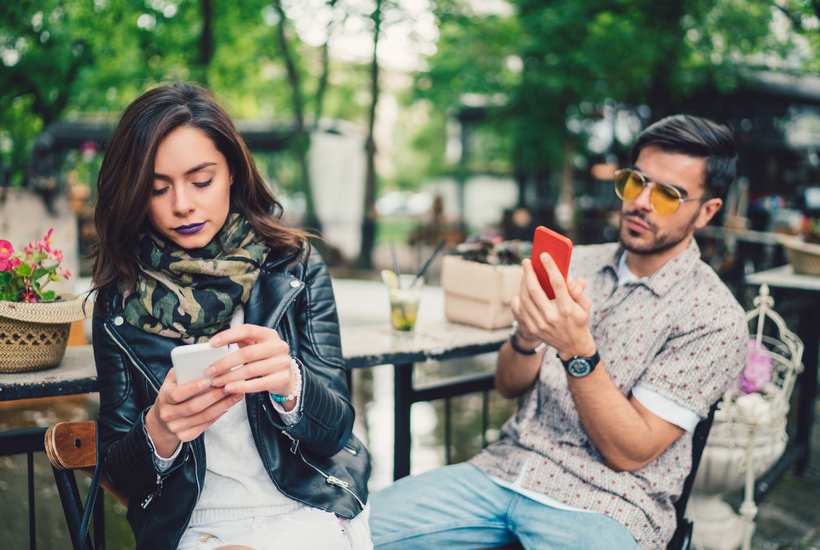 So far, we've gone over 6 "really good date ideas" that actually suck. Before we go over genuinely good ideas to go on a date, enjoy some of our least favorite activities for a date! These ideas sound great, but in practice, they are less than amazing.
Going to the beach. Let's be honest. The beach really isn't that fun. If it's crowded, you'll definitely waste a lot of time trying to find a space to sit. If it's empty, you'll quickly get bored. You can do better than this.

Introducing them to your friends. You're literally just meeting them. Why would they want to meet your friends (they don't even know you yet!). Always save the introductions for another time.

Trying an escape room. This could be a cool date, but it probably won't be. Since you just met each other, you'll have to get to know each other while concurrently trying to figure out puzzles. If your partner doesn't handle stress well, this could easily be a recipe for disaster!
Now that we've gone over 9 different terrible ideas (& hopefully given you ideas of what NOT to do), we'll wrap up with a list of cute date ideas that are actually worth trying. Happy dating!
Visit a farmer's market. These places always have lots of unique items to look at, so you'll definitely be able to find something your patner likes. You'll also quickly learn about their preferences when it comes to food, art, & more!

Take a hike. Walks are OK, but going on an actual hike is definitely better. They give you plenty of time to talk & views to enjoy when you need a rest!

Try karaoke. A bit cheesy, but if your date is fairly outgoing, then this could certainly be fun! If you don't feel like singing, you can also go to watch the other people perform anyway.

Go to a concert. If you actually know what kind of music your date likes, a surefire way to make a good first impression is by taking them to the concert of an artist they like. Just make sure you like the artist too—tickets aren't cheap these days!

Head to the drive-in. Rather than the typical movie rendezvous, step up your game & take your gal to the drive-in. You get the privacy of a car with the experience of a movie!

Have a traditional dinner date. Sure, they're typical, but they work. You don't have to go overboard. Just pick somewhere you think your partner would like & enjoy getting to know each other over some good eats.

Go dancing. The perfect low-key way to get to know each other, dancing combines music with physical activity. Whether it's hip-hop or swing music, you're sure to have a great time!

Try a water sport. If you happen to be near a lake (or the ocean), you might want to consider watersports. Wakeboarding, surfing, & water skiing are all memorable first dates!

Enjoy a game of mini-golf. Light-hearted & fun, nothing screams casual like a mini-golf rendezvous. Best of all, you don't need to be good to have fun!
And the best, the most common and useful idea ever for last: just have coffee!
Check out related articles: