Goodnight Texts For Him To Keep Him Thinking About You
Everybody knows how to say goodnight. And you probably cannot count anymore how many times you have used the cutest goodnight text messages to hundreds of people throughout your life. However, the most relevant goodnight wishes are actually for someone who has your heart. As a sweet and caring girlfriend, you never missed on sending romantic good night SMS for boyfriend before you sleep. This act of love is often undervalued since saying goodnight is a norm for every couple in the world. But if you stop and think about it more carefully, there is actually something precious and intimate about texting goodnight to your man before you visit dreamland.
When you are about to sleep, your body is resigned to relaxation and you are ready to leave the real world behind for something of a fantasy. And before you close your eyes, you text the most important person in your life. This entails that he occupies your mind, and your man is the last person you think of before drifting off. This precious moment should be treated with more care, and you can do that by ensuring that you send meaningful, well-crafted, and cute goodnight text to him.
Do Guys Like Goodnight Texts?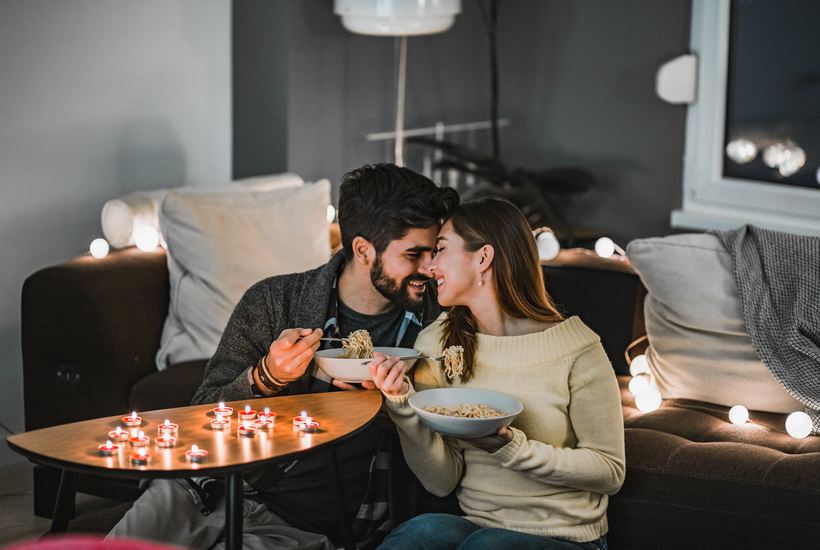 Majority of men do like receiving a sexy goodnight text from their girlfriend, though there are a few who are not appreciative of such gestures. But assuming that your man is into texting and saying sweet nothings, then you can be sure that saying goodnight means a lot to him. However, you need to understand that it is not all the time that your man can respond to your texts. So if you did not get a respond immediately, do not overwhelm him with flooding messages, and at the end, never, ever pick a fight just because he failed to respond to you.
Keep in mind that men are not robots, and they should not be made responsible for pacifying your ego. Your man may not reply to your sweet texts because he was asleep already, or if he simply wants to unplug and have some alone time without technology. It is not his responsibility to wait for your goodnight texts and do the same for you. After all, sending a GN message is something you want to do. If you force your boyfriend to wait for your text and respond in kind, then the surprise is ruined. So girl, make sure that when you say goodnight, you go to sleep after and not expect too much. But if you really want to keep your man hooked with you, then learn how to create sexy ways to say goodnight that will keep him up all night.
Hi babe, I find it hard to sleep. I'm wearing your favorite lingerie and I wish you were here holding me tight. Goodnight.
I know I'll be dreaming of your firm yet sweet lips tonight. I can't wait to see you tomorrow so I am reminded of how muscular you are. I miss you. Sleep tight love.
You know, I like having dirty thoughts of you while I lay on my bed, barely clothed under the silky sheets. I love you hon, sweet dreams.
Romantic Ways To Say Goodnight To Boyfriend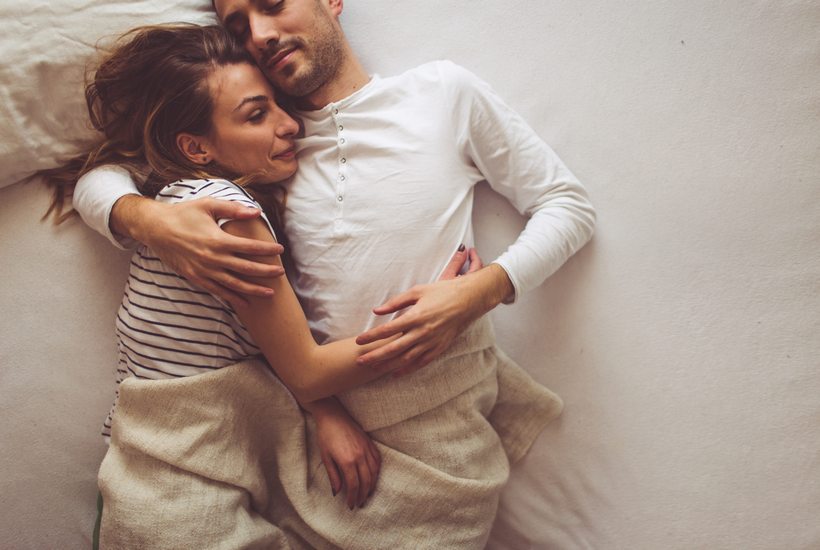 Sexy messages are sure fire ways on how to make your boyfriend sleep on text, or even lose sleep. But once you are in a relationship, you cannot just send all the types of goodnight messages as you like. There is actually an order of things when it comes to sending GN texts, no matter how much you love your boyfriend. Let us classify your relationship stage first and see which phase you are in. And then you will know what kind of text messages you can send to your man.
When you are still in the early phase of your relationship, then keep the goodnight texts simple.
Goodnight!
May you have sweet dreams tonight.
I hope to get lucky. I wish I'll receive the same attention from you tomorrow as I get today. Have a good night.
Goodnight love. See you tomorrow.
Sweet dreams.
If you reached a point where you are freely expressing love for each other, then you can improvise on ways to say goodnight to him.
It's freezing tonight. I wish you are here to keep me warm. Pleasant dreams my man.
I always better when you are with me. I hope we can do that again soon. Goodnight babe.
My heart is missing you. I wish to see you in my dreams tonight. Night night.
You are everything to me and I love you so much. Goodnight.
The moon is so bright tonight. I wish I'm watching it with you. Sweet dreams.
I'm listening to our song so I can sleep. Have a peaceful sleep my love.
Not all couples stay in one city, and others are far away from each other. And so if you are in a long-distance relationship, your goodnight texts will differ in tone as opposed to those who are near each other.
I feel so lonely without you. My bed looks so huge with me alone on it. I wish you are here, but then again, you're far away. So goodnight my dear.
Based on every dream I had since you left, I'm pretty sure I will dream of you again tonight. And I love it. Sweet dreams babe.
You're the last on my mind before I go to sleep, and I am 100% sure your face is the first thing on my mind when I wake up. Goodnight. I love you.
You have always known how to tell someone goodnight, but you just need to enhance your skill in choosing the appropriate type of goodnight text messages. And once you get the foundation of this routine, your goodnight sayings for your man will always intrigue him and make him more interested in you.
Short Sweet Goodnight Text
There are so many cute ways to say goodnight over text to your boyfriend, and often they tend to be short because you are sleepy. Or maybe the texts are brief because you always believe that GN messages are meant to be short and direct. And so let us check out the short and cute GN texts for your special someone.
Goodnight my love.
Nighty night!
Sweet dreams!
Sleep well babe.
Have a great sleep.
I'll dream about you tonight.
Hey sleep head! Goodnight.
Night night!
Let's visit dreamland together.
Talk to you in the first light.
Sleep tight hon.
Have a harmonious sleep.
I love you. Goodnight.
Goodnight handsome.
Goodnight honey.
Pleasant dreams babe.
Get a restful sleep.
Night love.
See you in the morning.
On point goodnight messages are good. They are beneficial especially when you are already on the verge of sleep. They are direct and says what you want instantly. But sometimes they can be too direct, and the romance is buried deep within them, no one can see them. So about you add some twists into your GN messages, and send sweet midnight text messages to your boyfriend.
My heart only recognizes you and no one else. I love you so much. Goodnight my dearest boyfriend.
Today I found myself falling for you even more. I know tomorrow will be the same. Sweet dreams.
I think of you all day, and now I'm about to sleep, I still think of you. Sleep tight.
You are everything to me. I miss you so much. I love you, goodnight.
You are the guy in my sweetest dreams. I can't wait to meet you in dreamland tonight. Sleep well.
I love and miss you more today. I wish we are together now. Goodnight.
For sure, without a doubt, my dreams will be filled of your handsome face tonight. Nighty night.
I'm drifting off to sleep. Before I do, let me say that I love, love you so much. Sweet dreams.
How can I sleep when all I think about is you? But I'll try anyway. Good night my darling.
Are you thinking of me? You're in my heart and mind all the time. Sweet dreams.
I'm having trouble sleeping. Can't you sleep also? How about we not sleep together?
I hope to sleep faster so our time apart becomes shorter. I love you babe. Goodnight.
I'll be dreaming of you, without a doubt. I hope you dream of me as well. Sleep tight.
Your snores are like lullaby that makes me sleep. Now that you're not here, how can I sleep?
No matter the length of the GN messages, the most important thing is you sent them. However, it is not right to wait for a reply to goodnight text from your boyfriend. There are countless reasons why your messages are not responded to, so don't take it personally. Make it a habit to always say goodnight to your man, regardless if he responds or not.
Long & Sweet Goodnight Message For Him
Saying goodnight over text is a sweet way of letting your special someone know that he is on your mind. This process is best performed in a nightly basis, so your man will always feel your love. Even if you were together for the whole day, you can still send a goodnight text to him. Take note that when you wish sweet dreams for him, you are sending your love. So how about you learn how to compose long goodnight texts to send to your boyfriend, and wow him with your sweetness.
Having trouble sleeping? Just relax and close your eyes. Imagine me right there with you, holding you gently until you fell asleep. I love you more than words. Sweet dreams my true love.
I know we all need sleep. But I hate being unconscious because I am not able to talk to you or hold you. I miss you every night, and I wish to spend more time with you. I love you. Sweet dreams.
There is no way I am sleeping without letting you know that you are the one for me. I am so in love with you, my heart beats so fast my ribs hurt. I think of you every second, and now I'm off to dreamland to be with you. Pleasant dreams my sweet man. I love you.
I used to like my alone times especially at night. But since you came into my world, my nights feel so lonely. I crave for your kisses and your touch. I will simply dream of you tonight. Night my love.
Words will never be enough to explain how attracted I am to you. You captured my heart, conquered my mind, and enslaved my soul. And I will not have it any other way. Goodnight my man. I love you more than you can imagine.
A good night SMS for boyfriend is best created with the guidance of the heart. You don't really need be extremely brilliant to come up with GN messages. After all, most goodnight phrases are generic, and typically people don't even think twice before sending what they believe is a great GN message to their loved ones. But sometimes, it is best to try especially if you truly love the guy. He may not be able to read them fully while he is fighting off sleep to respond to you, but your boyfriend will surely have more time reading your text in the morning. And when he does, his heart melts for so much love at your effort. And your relationship will grow and become deeper.
Check out related articles: