How to Ask a Girl Out Over Text
Every person in his life received a refusal in something. Therefore, if the meeting subject is trying to "evade" the date, you should not immediately slow down and retreat. Turn on optimism, try to find a different approach. In order for a girl to agree to meet, you need:
Try to behave in such a way that she gets the impression that she is a reliable and independent person.
Show interest in a girl, learn about her affairs, health, hobbies.
Don't be a miser. This, of course, does not mean that you need to sprinkle the chosen one with expensive gifts from the first meeting, but not all girls pay attention to petty men. It's just that when a conversation starts on material topics, the girl will feel it right away.
Be positive. When you are more familiar, the girl herself will see the changes in the guy's behavior and, of course, will try to calm him down.
Have a well-groomed look. Hardly anyone will pay attention to a slovenly dressed man.
Invite in the evening to a restaurant, youth club, cinema. If, after the time spent, for some reason, the feelings have not faded away, you can invite her to meet further.
Ways to Ask a Girl Out Over Text
There is no single, one hundred percent "working" phrase or single approach to ensure success. Still, certain general principles will help to make the invitation original and properly prepare for a conversation with a girl:
First of all, the invitation must be original

With the help of a non-standard approach, you can clarify to the girl that she is dealing with an outstanding, interesting, and cheerful man with whom it will not be boring to spend the evening.

You need the right situation and environment to talk to

Lack of curious "ears" on both sides

Adequate call time (not early in the morning, when the girl can still sleep and answer "on the machine," not understanding even half of what she hears in the receiver)

The absence of extraneous noise, various distractions (a girl can ride in transport, stand in line at a store, walk along a noisy avenue, etc.)

A girl needs not only to be invited to a meeting but to be interested

Invite her to a movie for a film she is waiting for, to a concert, in a cafe with her favorite cuisine, to a skating rink, if she loves this kind of entertainment.

The time and place must be clearly set

"Maybe we'll go somewhere, take a walk?" It is worthy of the same answer as the voiced proposal.

You need to make sure the girl knows how to get to the meeting point.

It is not necessary to say directly that this is a date, using this particular wording.
To not frighten the girl with the too rapid development of events, but to come up with some more veiled reason and phrases:
"I have a surprise for you. There is an amazing place that you will certainly like due to your fine mental organization. Let's go? "

"Are we going to the skating rink on Sunday? I promise you will make fun of my awkwardness, but I will try my best. "

"Guess who will be performing tomorrow… Your favorite Twenty One Pilots! I hope you don't mind if I keep you company? "

"I know a great place where they make divine hot chocolate. You have to try it. Shall we have a sweet tooth day? "

"I want to ask you for a small favor. Friends invited me to the celebration, and I need to choose a butterfly, can you help me? And after that, we will take a walk and eat some ice cream."

A man should radiate calmness and confidence (do not mumble, voice the invitation rather in an affirmative form than in an interrogative one).

You should not be dumbfounded outright, after greeting, with an offer to meet: it is better first to clarify whether it is convenient for the girl to talk, chat a little, and only then move on to the main thing.

It is necessary to prepare backup options if the girl says that she cannot meet on the proposed day and time and immediately determine the meeting's date.

"Well, okay, then we'll talk later, then we'll do something, then somehow," - this is an answer that has been postponed until never. It is necessary to decide which day the girl will allocate time for a meeting and remind her of this promise first.

If the girl does not directly refuse but comes up with one after one excuses for the umpteenth time, but still is of irresistible interest, you can turn to a sense of humor and still "pull her out":

"Well, you have a tight schedule, are you? Always busy like this that you have already refused to meet with me about 4 times. Maybe you will agree once to a change? "
After the conversation, the girl should have a more or less clear idea of where she is invited - so that her outfit matches the place and setting (this is especially true for various options for active leisure, walking around the city - not knowing the upcoming cultural program, the girl can come in heels).
How to Ask a Girl to Come Over Through Text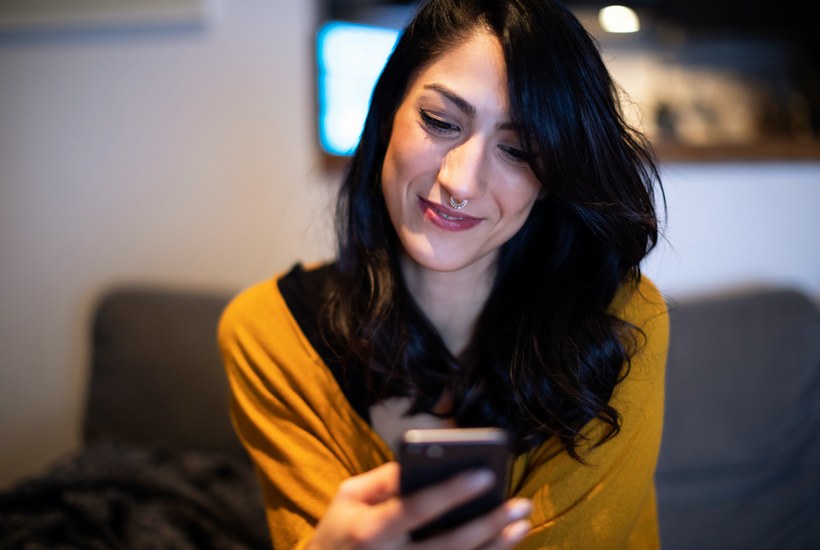 The most optimal invitation option is personal communication, but such an opportunity is not always presented. If a guy and a girl are neighbors, work colleagues, classmates, it is better to prefer this particular dialogue option. Eye contact and non-verbal cues can help you better understand each other and increase the chances that the girl will agree.
Best Text Message to Ask a Girl Out
When communicating online, a girl has more ways to escape. She may simply not reply to a message, leave it unread, and, as they say, no person - no problem. Therefore, when texting online, you need to show a lot of ingenuity, a sense of humor, and originality to interest her and achieve a positive response. If a man is creative and "friends" with rhyme, you can write a beautiful message in verse, slightly romantic or humorous. The girl will appreciate, first of all, not the perfection of the syllable, but the unusual approach and the fact that the verse is not from the Internet but is dedicated to her:
"I have a problem and broke my feet:
Lost peace and sleep, my heart is in bleed
It just so happened somehow
I'm invited to the sideshow
Where to go, I feel misfits
I'm not strong in outfits
I only put my trust in you
Help choose a style. I'm begging you
A bow tie and a shirt
Those things that I desperately need
Tomorrow! Please! We should meet!
I'm waiting at six to ten,
If you agree, I'll be happy then!"
The girl will probably react positively to such creative ways to ask a girl out over text. She will be happy to help with the purchase (you can ask for help in choosing a gift, etc.) and will accept an invitation to take a walk.
Is it okay to ask a girl out over text? Yes, but… Attention! It is advisable to make the first date by voice! This can be a telephone conversation or a voice message. Do not be afraid to invite on a date, postpone or fantasize about how beautiful it is to call, how beautiful it is to invite to a meeting, wait for the right moment, and so on. Making the right call can create a lot of comfort and attraction between you, and it's usually easier to set up the first date by voice rather than text.
Funny Ways to Ask a Girl Out Over Text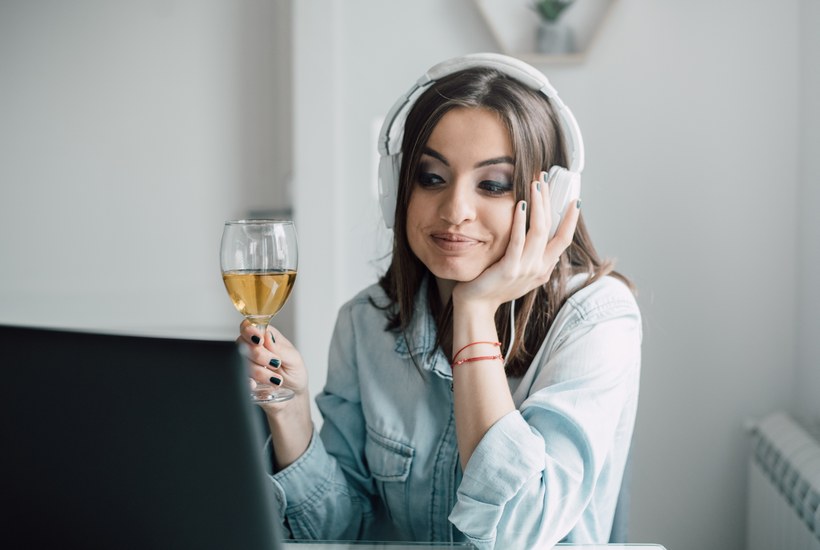 "My fingers are already crunching because of this T9 ... Call me!"
"I'll be busy for about 10 minutes. So I'll tell my Italian assistant to call you!" Then call her and make an appointment with an Italian accent!
"Tomorrow will be the Best Day of Your Life!" When she asks "why?", write to her: "Because we will meet tomorrow."
"I need your blessed female attention. Will you come and bless me?"
"Something's scheduled for Saturday. Will you keep me company?"
"Red or white wine?" When she tells which, ask – "Friday evening or Saturday?"
How to Ask a Girl Out on Whatsapp
Many guys know what they need to do to ask a female on a date. At the same time, some of them did not really dare. Perhaps because of far-fetched low self-esteem, perhaps because of society's stereotypes, they believe that the girl will probably refuse them because a beautiful girl always has someone better.
So insecure, guys think. So they are afraid of refusal unreasonably, not believing in themselves and their strengths.
We know that there are many experts on the Internet in all matters, every guy is a brave man, a millionaire, and a real fighter, and all girls are beauties. The anonymity inherent on the Internet makes any guy a daredevil.
Examples of guys' phrases designed for positive responses:
"How about meeting each other at the cafe this Sunday and getting to know each other better? Why don't we have some fun together?"
"How about we meet in the week for a drink?"
"I have a cool date idea that we can pull off next week."
"Okay, pretend you're a guy, and I'm a hot girl like you. How would you ask me out on a date? Fair?"
"I really like you. It's always a lot of fun with you. And you're also impossibly hot. Maybe we'll see each other?"
"Let's come off. When are you free next week?"
"On Friday I go to…. Will you be my mate?"
"I would really like to go somewhere with you."
"Will you marry me? If not, let's go for lunch at least."
"Your favorite band is playing this weekend, and I have two tickets. Come with me?"
Such phrases allow you to interest the girl, and she can hardly refuse you, and if you have mutual sympathy and interests, then success is definitely guaranteed.
Before you write something to her, it is better to find out what the girl is at least approximately fond of. Agree that inviting a vegetarian to a steakhouse is not a very option, as well as inviting a desperate cat lady to the dog show. So do some preliminary scouting to start a conversation with the girl you like.
A very small percentage of girls want to take everything into their own hands and make important decisions. If they notice or feel your indifference, they can think of themselves that you are indifferent to the girl herself. And such thoughts in a girl will definitely not lead to good.
Take responsibility for yourself. Know that very few guys do this - so you will already be favorably different from her other boyfriends.
Check out related articles: