How to Deal with a Long Relationship Breakup
How to Cope with a Breakup?
It is an indisputable fact that breakups hurt, and this is another fact that breakups are usually unexpected, and staying ready in advance for them is not something that you can do deliberately. It's like you cannot be ready for rainy days when it comes to the end of a long-term relationship. For that matter, even if it is a short relationship, breakups are bound to hurt.
Now, the question is how to get over a long term relationship breakup or, for that matter, how to get your life on track months after breakup?
Some ways and tips that can help to cope with a breakup, not immediately, but gradually maybe you can start feeling okay after a breakup.
How to deal with a long relationship breakup is usually a difficult question to answer. But not anymore. The answer to how to deal with a hard breakup is here. Following are certain dos and don'ts to help you get over your breakup feelings.
Dos:
1. Avoid being active on Social Media for some time – Split it up!
Split it up from the social media for sometime. It's a human tendency to go back to your happy place. The longing to go back and see how your ex is doing. Try staying away from social media for a week or more. If needed, block your accounts and stay inactive from all your social media accounts like Facebook, Instagram, Snapchat, etc.
2. Lean on your loved ones
Log on to your loved ones and take their support in overcoming your breakup. Pick up the ones you think you can open up to and vent out your feelings. Spend more time with them. Get to know them better. Know about their lives. Listen more, speak less. Stay in the moment, and with every passing moment, keep getting away from the hurt of your breakup.
3. Turn your loss into a learning experience
How to better yourself after a breakup is a frequently asked question. Remember, every experience of life teaches you something. If you have just come out of a long term relationship, you definitely will be having some good memories. If you are in that stage of enjoying them, relive them while creating new memories of your own. If you are not there yet, ensure to learn from your past mistakes and promise yourself that you won't be repeating them in your next relationship or your life, for that matter.
4. Engage in activities that you like
Engage yourself in all those activities that you have been saying a no because your partner was not that fond of them. Eat your favorite cuisine, go for your favorite outing places, travel a lot, read books you like, dance like crazy; do whatever makes you happy. Remember that you also have just one life, and crying and cribbing for your loss might not be a very helpful thing to make you feel better after a breakup.
Don'ts
1. Involve in break-up sex
Friends and people around might say that re-bound sex is the best therapy. Sex to get over your ex. Using someone to get over your ex might not be a very good strategy. This activity has left people in guilt for longer times than expected and have seldom helped in getting out of a hard breakup completely. Do not let yourself jump into the first opportunity that you get.
2. Talk rubbish about your ex or their family
Your ex has been a part of your life once, and you cannot disown your past instantly. Talking bad about your ex or their family speaks ill of you, and why would you want to bring about a bad name upon yourself when you are already going through tough times. It is better to not repeat the hurt that has happened to relive the emotions. It is better not to talk about them in order to be able to look at the brighter side of life.
3. Take support of drugs
Alcohol, chain-smoking, drugs might seem like helping to take you out of the tough times. But remember that they are just sedatives! Once there impact is over, you will be back to the real world, and you will have to face the reality. They are just a medium to delay the time when you will have to face reality. Not only do they make you delusional, but they have ill impacts on your health also. Don't create further troubles for yourself than you already have.
How To Help Someone Get Over A Breakup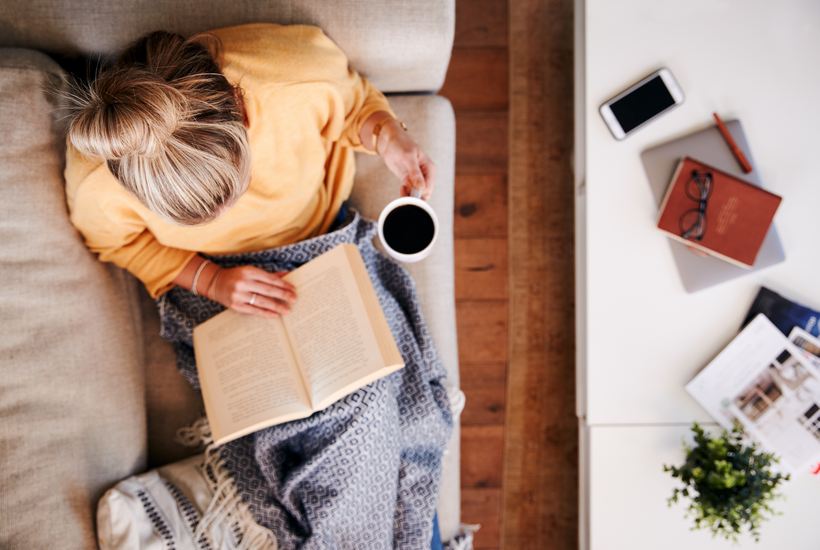 Tough situations get easier with friends and family around. The answer to how to deal with a breakup lies in solidarity. The following tips will surely guide you in helping someone who is seeking the answer to how to feel better after a breakup.
1. Ask them what they want, do not assume
Every hurt or sorrow is not the same, and nobody reacts in the same manner to them. What might have helped to cheer somebody in the past might not work this time. It would be the best if you would ask them how they feel, what they want, how they want to take things forward one step at a time; it would give you a clear idea of what you need to do and how you help to getting over a breaku
2. Help them with daily chores, but don't make them entirely dependent upon you
In the initial days of the breakup, when one can't cope with a breakup, especially when it has been a long-term breakup, make sure to get them back on track. If your loved one is going through the breakup alone, make sure to be present; preferably, go for giving your physical presence and comfort. If you are in the vicinity or can take a couple of days off from your routine, go to your loved person and bring them back to normal life. In the process, ensure to not make them so much dependent upon you that once you leave them, they are back to square one of hurt and sorrow and loneliness and grief.
3. Let them share emotions- listen without judgments
The best way to come over any grief is to vent your feelings out. Be it anger, betrayal, sorrow, grief, sadness, tears.. Let your hurt acquaintance shed them all out. Be present there with all your listening skills and listen without any judgment or bias. Be neutral to whatever has happened and just listen. Listening relieves a person of most of the heartbreak and also gives the confidence that someone is there. Be that someone and help someone get over a breakup.
4. Be empathetic
Empathy lets you experience the situation of the person from their angle but from a distance. Don't get too sympathetic that you forget your purpose – you are there for support and to pull that person out of the pain and not to dive into the pool of sadness and help them in cribbing or abusing their ex. Ensure to draw that line between sympathy and empathy. Be with them; just do not become one of them.
5. Take care of yourself throughout the process
Do not forget that if you drown yourself in your friends' or family members' sorrow, you will not be able to help them come out of their misery. Rather you both will sit in the same puddle, none helping none and spending days after days in the same air of sadness and gloom around. Ensure to stay positive and energetic. Your job here is to help the hurt person heal and not get hurt yourself. It is imperative for you to take good care of yourself throughout the entire process.
6. If needed, take them to therapy
According to psychological research, breakups take three months to heal, but still, recovery Is different for different people. Everybody reacts in an altogether different manner when it comes to coping with heartbreak. If you and your friend together are not able to find the answer to how to deal with a breakup after 2 years or more, you might have to seek professional help to get them out of their sorrow or distress and come back to the normal life track.
How To Feel Better About Yourself After A Breakup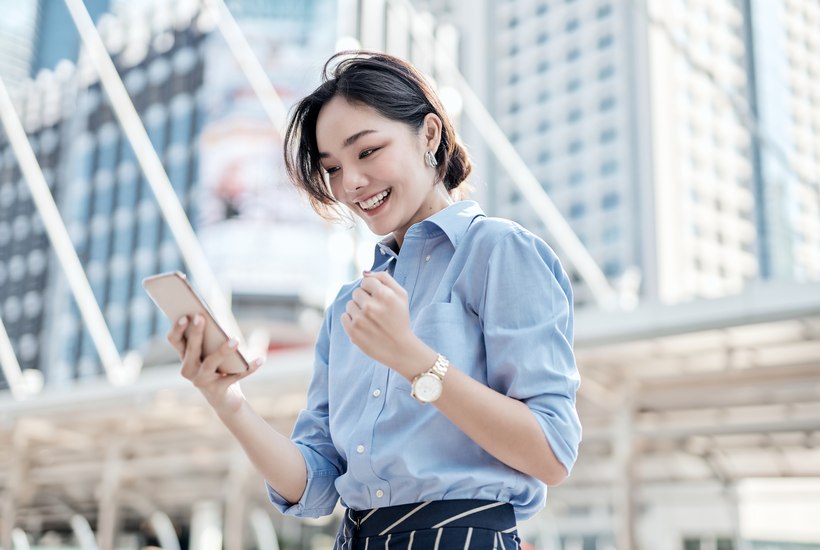 The how to cope with a breakup you don't want can be answered by answering how to make yourself feel better after a breakup.
Things to make you feel better after a breakup include:
1. Focusing on your best quality
Everybody has a bag of virtues that help in growing up in life. Focus on your good qualities and take your strength out of them. Try and write down 5 good qualities of yours and realize your self-worth. The sooner you learn to play on your strengths, the better for you.
2. Rediscover and reinvent yourself
Spend time with people who accept you for who you are. Pick a new hobby and spend time in it. Go on trips, watch movies, catch up on things you have always wanted to do. Try being better than yourself, become your own competitor, and do exceedingly well from the past you!
3. Express your emotions- don't let them swell up.
While working on yourself, do not keep your emotions to yourself. If you feel like crying, cry. If you are angry, harness your anger into something productive. Just don't keep stacking your emotions. It's harmful for your health – both physically and mentally.
4. Don't follow your past
Do not keep following your ex for knowing what's going on in their life. Move ahead. Years after breakup, also if you are comparing your life to theirs, it is going to be hurtful and is bound to bring back memories from the past. Try to avoid paths as much as possible, and if you still accidentally bump into each other – be patient. It is a small world, and you really cannot do anything about it.
Ways To Feel Better After A Breakup
How to make yourself feel better after a breakup comes with a lot of answers. If you get hold of the essence of following guiding points, you sure can find out ways to feel better after a breakup.
1. Mingle with your friends more – in person
A long heartfelt talk with a friend is the only therapy needed at times. Keep your friends closer to you during your tough times, and they will figure out a way to pull you out of your misery. And it is amazing to see the methods adopted by your friends to put your life back to know. So silent, yet so efficient.
2. Give in to some of your cravings
Pamper yourself. You want an ice cream to feel better? Go for it. Cheese is your go-to thing? Order yourself a decent pizza. Treat your cravings well. At times a little letting loose is perfectly fine to get your mental well-being back on track.
3. Keep busy and follow routines
Involving yourself in activities and giving yourself a tight schedule to follow through the day is the best option of how to look better after a breakup. Until you have free time to sit and dwell over your heartbreak, you will not be gloomy or sad. If you find yourself short of activities, do not hesitate to add new hobbies to your list.
4. Time- the best healer
How to move easily after a breakup? The answer is simple - Give time some time, and it will heal everything. Try to keep moving on with your regular life, do not stop anything just because one person left you. You have your own journey to travel; they have their own. Give yourself the time to get fully energized, and all will be well soon.
How to handle breakups comes differently for different people. Try not to copy the tips that people give you on how do you get over a long-term relationship. Find your own path and lead that path – to the gates of freedom!
Check out related articles: