Here are your best conversation starters for texting
Whether you have just connected with someone on the dating site and are starting to develop a rapport, or you have been seeing someone for some time, finding cool ways to start a conversation is always an important building block to happiness.
Funny conversation starters with a guy should focus on his hobbies and interests. In any relationship, the ability to discover common ground is always something that is going to bring you closer together in the shortest space of time.
Guys tend to be a little more superficial than girls when it comes to things that excite them, so if you are a female looking for chat openers with a potential boyfriend the first place you should look is his dating profile. This is where he will have uploaded a list of the hobbies and interests he is particularly drawn to, and these could be anything from rock climbing to baseball!
So once you have considered this shortlist of the subject matter most likely to attract his attention, you can frame your conversations around these topics. Good advice is to try to inject your chat with a modicum of humor. But the most important thing of all is to give the impression you are just as interested in whatever it is as he is!
This could mean going to some lengths to cover your innate boredom about a particular subject. For instance, what if he is mad keen on F1 racing, a subject you equate with watching paint dry? You have to think about the longer-term picture. If you are going to hit it off with this bloke, you might have to at least feign an interest in something he happens to be passionate about.
Funny ways to start a conversation with a girl might include checking out the surroundings where are you happen to have got together for your date.
You might pass comments about some of the other clientele. If you spot a gentleman who seems to be going over the top in their attempts to impress someone who is obviously a first date, you could make remarks about this, asking your partner to give marks out of 10 over the likelihood of this person hitting it off.
Conversation starters for a girl you like should avoid certain subjects, especially politics or religion. These are potentially contentious topics that can polarize opinion. When you are in the early stages of getting to know someone you are attracted to, the worst thing would be creating unnecessary friction between you.
Why not think of a good conversation starter over text? This is where you can be more imaginative in what you say. Where face-to-face conversations often inspire subjects to be blurted out in the heat of the moment, when you are considering awesome conversation starters over text, you can take some time to find-tune the message you are trying to get across.
Do you want to know how to make a conversation interesting?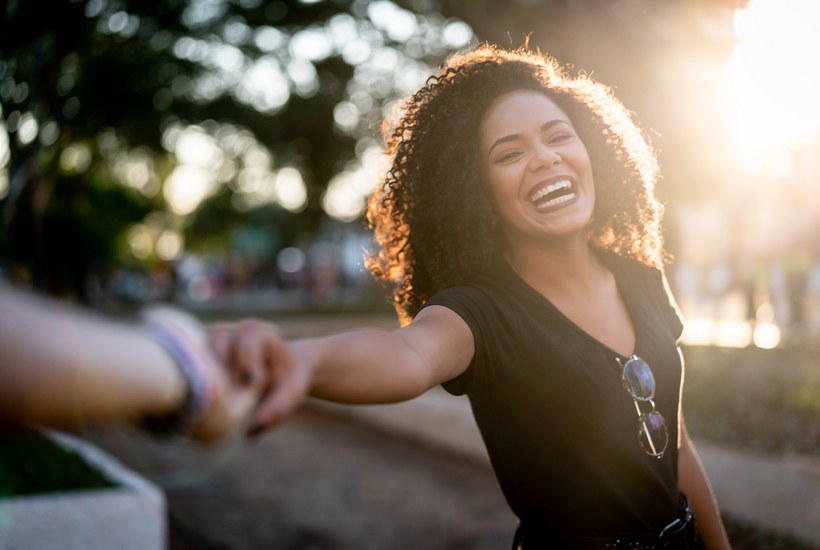 Great conversation starters over text are never composed in a matter of minutes. People use WhatsApp and many other forms of social media messaging because it is such a shorthand method of touching base with someone. This is all well and good when you are catching up with friends or workmates, but if you are trying to impress someone you are romantically drawn to, then interesting conversation starters for texting should be something you put some time into developing.
Avoid controversial conversation starters, as this will only create an air of tension, perhaps even mistrust. Text messages are so often misinterpreted at the best of times, even when you are attempting to be flippant by injecting a degree of sarcasm or irony.
But subtle nuances are frequently lost when you are exchanging messages via text, so it would be better to think of random conversation starters for texting, rather than deeper issues. This will present a blank canvas that can be filled with so many potential subjects.
Cool conversation starters with a girl might cover subjects you have in common. Think of the last TV programs you watched or the Netflix series you have just finished bingeing. Ask her if she has seen any of the same episodes. If she has, then you will have ample ammunition for your chats.
Cool conversation openers for a female might revolve around what her plans for the weekend happened to be. This is where you can judge whether there might be openings to suggest getting together for a date. If she drops heavy hints that she is going to be free at a certain point, then it would be easier for you to announce that this happens to be a coincidence with your own spare time.
A common question you might ask of your friends who have already been on a series of dates is how can you make a conversation interesting. Because you are laying the foundations for a romantic connection, there would be no harm in considering basic chemistry. Interesting conversations can evolve from straightforward topics, such as the things that turn her on. Again, you need to be subtle when introducing this type of subject matter, as you can give the impression you are only after one thing. But if you can do so with a degree of flippancy and self-deprecating humor, this will prove to be fertile ground for easy conversation starters.
The more you engage in warm and affable conversation with a woman, the greater the rapport that will develop. If you are initially hesitant when you are approaching any subjects, the more regularly you converse, you'll soon find that it all becomes second nature. Soon you will be introducing all sorts of personal anecdotes that will get her laughing. From this point on it should become easy to flirt with her, mentioning double-entendres that will leave her in no doubt you are eager to pursue a fulfilling relationship.
Learn some best conversation starters for a girl you like
How about Internet conversation starters? When you first sign up to any dating site, you are likely to be asked to complete an application form that will enquire about various things, but specifically the type of person you are hoping to connect with.
The algorithms that are built into the website will then make sure that you have every chance of being matched with someone appropriate for a relationship.
At this point you can begin to think about apt conversation starters, safe in the knowledge that the person you have been paired with is already going to have so much in common with you. If you have already been using these dating outlets for some time, you will be used to engaging in affable chat with the other site users.
What happens if you happen to be in an off-line environment and are eager to connect with someone who has caught your eye? Bar conversation starters are often a little easier than trying to chat with a stranger in the online atmosphere because you can use your surroundings.
As you approach the girl, make sure that you do so with a friendly smile. A good opening is always to enquire if she would like her drink replenished. This will give the impression you are generous and are also hospitable.
You could mention the decor, inviting her to comment on what she thinks of the interior design.
It is always an excellent idea to give someone compliments in these situations. Remark about her fashion sense, hairstyle, makeup, or the perfume she is wearing. If you have taken the trouble to notice things often overlooked by most blokes, then you will already go up in her estimation.
Conversation starters for men should always be friendly and open-ended. As you are getting to know a potential partner, there is no point in simply appearing to interview her, asking closed questions that invite either 'yes' or 'no' responses.
Instead, focus on conversation starter jokes that will lighten the mood with humor and fun. It can sometimes be a little tense connecting with someone for the first time, but with a few choice chat openers you will put her at ease, paving the way for developing a rapport.
Sweet conversation starters could focus on the more long-term picture. Ask her what she is hoping to do soon in terms of her employment or study, or perhaps holiday destinations she intends to look into. This is where you might discover a lot of common ground.
If she happens to mention somewhere you have firsthand experience of, then you will instantly have provided a rich seam of conversation headings. If she has mentioned somewhere you are not familiar with, ask her to divulge aspects about this destination. Explain you'd love to accompany her next time.
What are fun ways to start a chat with a girl?
A good way to highlight excellent ways to begin conversations with a girl is to focus on bad conversation starters. Once you appreciate places you should never go during discussions, it will enable you to have a much better idea when formulating discussion topics.
As mentioned, the best and most direct conversation often revolves around simply asking friendly questions. This can develop into a rapport. Never give the impression you wish to talk about subjects that are only dear to yourself.• Should you happen to broach conversation starters, perhaps revealing our love of IT or gaming, only to notice her eyes glazing over, then you need to be aware that you are heading up the conversational cul-de-sac.
You will have no chance of connecting if you appear to be self-obsessed and lacking empathy. When it comes to the online equivalent of getting to know someone for the first time, there are many conversation starter memes you can introduce into your texts. All you have to do is download a library of these charming cartoons, then paste them into appropriate points in your online messaging.
Conversation starters at work are often much easier to come by because you will be chatting about subjects you both understand already.
If you happen to be paired as part of some project, and you can spend time breaking the ice by discussing the matter at hand, but having done so you can quickly branch into less formal topics.
Enquire if she has dined in a certain bar or a restaurant in the vicinity. If she hasn't, you could always ask her if she fancies giving this location a try shortly. Would she like a dining companion?
If you are a female drawn to a guy on a website, you can take advantage of the secure communication platform to develop your sense of chemistry.
Conversation starters with a guy you like over text are sometimes difficult to begin because you will be wanting to make a strong impression and this might influence the natural flow of your message. A good piece of advice is to relax and not overthink things.
Try and keep the mood light, without making it seem as if you are the type of person who is never serious about anything. Begin your message with some relaxing and informal comments about general subjects, such as TV shows, food, sport, or any other hobbies you can think of. Once the ice is broken in this way, you can think of cuter convo starters, perhaps containing double entendres that allow you to begin flirting with this person. Once you have done so, you will find yourself able to develop a sense of chemistry in no time.
Check out related articles: