How to Text a Girl for the First Time and Get a Text Back
Texting a girl for the first time is tough – in fact, beyond tough. There are many more single men than women on most popular dating sites, and as they say, "the best ones" get snapped up early – however, this is far from the truth.
There are beautiful, single women worldwide just waiting for their dream man to text them and start a conversation – but how do you go about sending first-time text messages to a girl? Even the idea of coming up with what to say when you text a girl online for the very first time can be overwhelming – but not knowing what to say shouldn't stop you from sending an introduction text to a girl.
Women love a confident man who doesn't mind taking the reigns when it comes to making the first move – and if you're not confident when it comes to knowing how to text a girl you don't know, it's easy to fake it till you make it when you have the advantage of being behind your screen.
You should never lie when you're sending your first text message to a girl you like, however using text gives you the ability to come across as more confident online or via text than you might do on a blind date or meeting in person – and the advantage of starting a relationship via text message is when you do finally meet, you know each other well enough that the shyness should slip away after the first few minutes allowing your confidence to shine as it does in a text message.
The Best Ways to Text a Girl you Don't Know
If you're wondering how to hit a girl up on text, you don't need to overcomplicate things! There's no set list of rules, but there are a few guidelines to stick to when it comes to texting a woman for the first time. If you're struggling for the first text to a girl what to say, use the following list to point you in the right direction.
Do's:
Be yourself: don't lie or exaggerate; it will only be embarrassing if you're found out later down the line.
Be confident: take advantage of being behind your screen and being able to have more confidence than you might in person.
Be complimentary: if you like or find a woman you're messaging attractive, send her a quick message to let her know – it'll make her day, and she will not forget it!
Don'ts:
Be persistent: if the woman you're messaging says no, move on and speak to someone else – it's better to start with someone who you immediately click with than waste time with people just looking to flirt online.
Be scared: the worst that can happen is someone says no, nothing else – don't worry about rejection or being embarrassed; texting is a stress-free way to find someone to flirt with.
Text too often: when you meet someone new, it feels great when they message you throughout the day and is often the cause of those "new relationship butterflies," – but texting too often will only shorten your honeymoon period stop texts feeling special.
Text to little: while texting too much is a problem, texting too little is too. You want a woman to know you're interested without boring her with your messages – as a rule, good morning and a goodnight text are a good start for new relationships or when texting a new girl.
Examples of the Best First Text Message to a Girl you Don't Know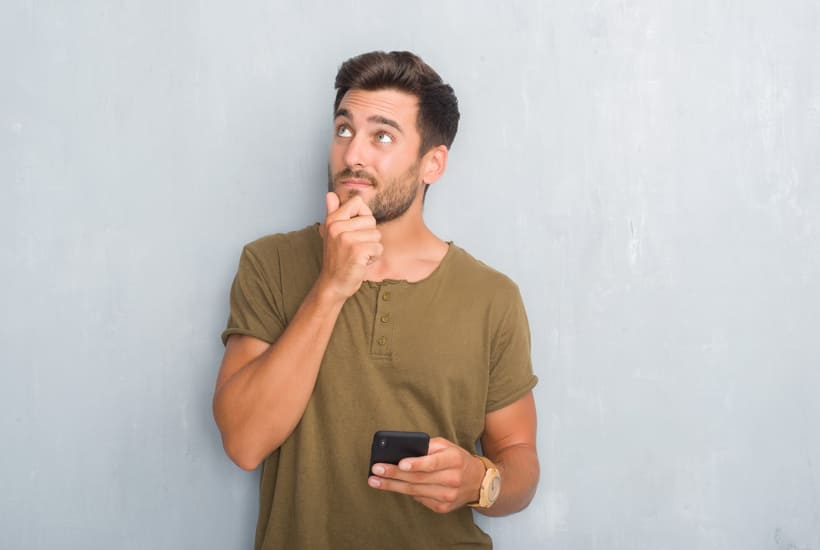 It can feel all too easy to search for the best texts to send a girl. However – sending a chat up line she has probably heard at least 100 times before isn't impressive, it's much better to use your own best first text to send a girl. You don't have to come up with anything funny, flirty, or unique – although it does help if you're looking for something romantic to come out of the message exchange.
The best first text you can send a girl is something you have written yourself, which makes herrealize you're really into her. If you have any mutual friends, ask them what music she is into – or better still, check her social media channels and even Spotify page to find out. Listen to the music she likes and find a song that makes you think of her, such as sending it over.
If you can't find any music in common, look at the type of hobbies she is into, the job she does or what she studied and college and use those points to start a conversation with a girl who will find it interesting. Shared interests such as music, hobbies, and life goals are important parts of building a lasting relationship, and when women first start speaking with new men, they want to see if they can enjoy those things together.
While not the best way to communicate how much you like someone; memories and jokes have become a common means of communication across social media networks and messaging apps. If you're still stuck for how to text a woman for the first time, a funny meme is becoming one of the increasingly acceptable ways to text a girl for the first time.
How to Get a Girl to Text you First
If you're still wondering how to text a female for the first time, why not try to tempt her to message you first? Confident women are attractive – but they need to know you're at least a little bit into them before they go ahead and send you the first text.
If you want to get a woman to text you rather than you coming up with cute things to text a girl you just met, some of the easiest ways to let her know you're interested is by like her social media pictures and responding to her stories – but without ever leaving a comment.
This way, she can see that you're into her, and she will become increasingly frustrated that you've liked every photo and sent heart-eye reactions to her beach selfie story – but why haven't you text her and asked her out? After even just a few weeks, she might go ahead and respond to your story actions asking why you like everything but never speak – and you have your window for getting to know her better.
Of course, it won't work every time or with every woman, but it's worth a try. Otherwise, you could try the good old-fashioned way of getting her friends to do it. As much as confident guys are attractive, shy guys have equal appeal, and if you want to look cute when you start texting someone you just met, sometimes passing your number to her best friend and admitting to her you're too shy to text first could get the ball rolling and make you look cute to her whole group of friends.
Tip Tops for Opening Text to a Girl You Like
Sticking to these tops tips when thinking about SMS a girl will help keep you on the right track and encourage a text back.
Don't waffle.
Be positive.
Use compliments.
Don't be afraid to be funny.
Avoid lying (even white ones).
Keep it clean (unless she suggests otherwise).
Most texting between new lovers happens at night, and if you are wondering what lines to text a girl for the first time, goodnight is often a great one. A goodnight text is one of the best ways to text a girl for the first time – especially when you can't think of any texts to send a girl you just met. A simple goodnight, sleep well text is a great way to let a girl know you were the last thing you thought of before you went to sleep.
Check out related articles: