Flirting Questions to Ask a Girl – Nitty Gritty
Before delving into flirty texts, juicy conversation starters, and ice breakers, note the audience. Take matters into perspective, understand the lifestyle of the person you seek to flirt with. Re-examine if flirting is going to be effective or annoying. For instance, a lady spending ample time working at a bar, or strip club, gets enough flirty gestures. The best approach involves something other than physical compliments.
For new soulmates, the best questions to flirt with a girl, and juicy questions for your girlfriend, come easily. If you are hard-pressed finding the right words, we have you covered. Let's examine a few cute flirty questions to text a crush when breaking the ice or trying to maintain her attention.
Flirty Questions to Ask a Girl you Like over Text
Flirty questions may work on one girl yet be useless on another. If you recently made an acquaintance and needed to grab and maintain her attention, here a few cute flirty messages to text.
Favorite meal/ drink
The oldest trick in the book when you need to know her preferences. If she picks random fast food, surprise her with delivery at her workplace or home. Take her to happy hour, or invite her to your place, keeping in mind her favorite drink.
Inquire if she can initiate a date – ever?
Asking her if she is a traditionalist is a good test of character. She prefers men making the first move, which means she appreciates chivalry. Or, the exact opposite is true, and she would ask a guy out on a date if the opportunity presented itself. Either way, the answer will reveal much-needed info on her personality.
Are you a stickler for rules?
Some females love adrenaline rushes. She enjoys impromptu bungee jumping, parachuting, and scuba diving. She is a risk-taker and enjoys risqué illegal car racing at night (). If she emphasizes that she prefers movies and romantic picnics, she saved you some serious budget implications. Asking is never timewasting.
If you could ask me one thing
Chances are she'll hesitate momentarily. If you've recently met, she is compiling a list of questions. If she likes you, prepare to be surprised at the questions and even more surprised as you attempt to respond.
Her worst ever date experience
This undoubtedly gives insight into what you need to avoid in case a date materializes. Taking notes at this point is of utmost importance. Failure to remember this conversation will be disastrous in the future because she will remember telling you so. It is wise to ask relevant yet cute flirty questions. Paying attention to the answers is tantamount to a healthy relationship.
Flirty Questions to Ask a Girl you Just Met – Hit or Miss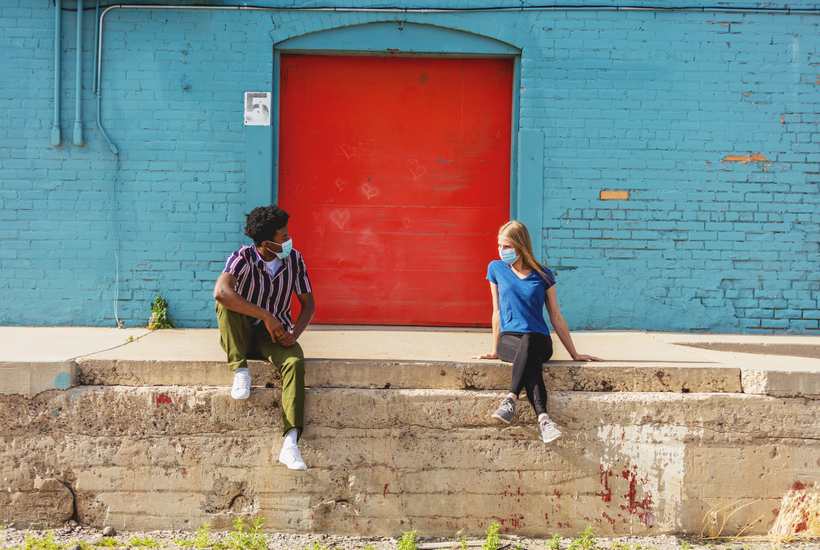 When trying to make that first impression, cold sweats are normal, even among veteran playboys. When you have only recently met a girl, here are a few flirty questions to get you in the right direction.
Alternatives you would explore right now?
If she responds with a coy look, she may be insinuating that you both head out for some adventure. However, if she takes a while to respond and is pondering your question, you may be in trouble. Long as the lady has chosen to stick around and get to know you, she will make you feel corny for asking that question.
PDA or Nah?
You met recently, but an official first date hasn't been set yet. Perfect time to ask some dating-related questions. If she prefers someone who is into public displays of affection, surely as a man, you should be warming up inside. If she seems a bit of a prude, that is okay too. The point is to get her talking and maybe even ready for a romantic date sooner rather than later.
Is there a Love Interest at the moment?
As she responds, you will receive the appropriate answers you need if she is in a relationship, no need to pursue her any further. If she claims to be single, an opportunity may be presenting itself. Feel free to query relationship-oriented questions.
Ask appropriate cute flirty questions that will spice things up, warming your crush. Peruse good flirty questions to ask a girl. These will leave her blushing, smiling from ear to ear, making cute remarks, and reverting with cute emojis.
Questions to ask a Girl to Spark Attraction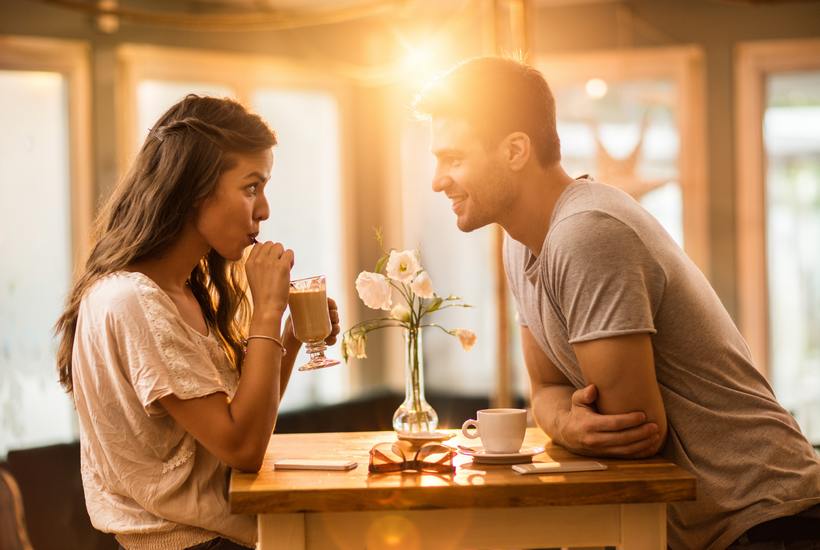 Read and explore several interesting and flirty questions bound to spark up and maintain attraction from the other gender. These generic questions come in handy as you seek a way to be indirect and are unsure of the other party's interests.
What Sparks your desires and interests?
Young and older women alike have personal goals few friends know about. Asking a woman about her passions and ambitions is a turn-on. If she takes minutes to answer, it is for several reasons.
No recent acquaintance has queried such in the past.
Doubts you are serious and instead feels you are only flirting and not interested in her passion. Keep digging anyway. She will respond in flirtatious ways too.
Going back a couple of years – what would you change?
As you seek to date a cute lady you met recently, your preference will be a forward-thinking partner. Questioning her about her past presents an opportunity to learn if she lives in regret. If she presents a list of things she would change in a heartbeat, she is dwelling in her past a tad much, and this may present a red flag.
Deal-breakers?
She will quickly highlight her pet peeves, and you won't press hard to uncover her ex's mistakes. As you see, strategically choosing good flirting questions helps you kill one or two birds with a flirty text.
Any Unique Talents?
She may be shy responding to this, but it is a healthy way to stir up conversations. She is likely to redirect. Once she figures she doesn't want to reveal her talent, her focus will be to know your talents, switching the spotlight on you.
Flirty Questions to ask a Girl Online
Having recently joined an online dating platform, you are finding it difficult to tune the lasses online. While many of these sites offer default messages, that's the lamest and sure-fire way of destroying any chance you have at a date. If you are chatting with a cute member online, creativity is key. Avoid using default, preset messages, as it is a sign of laziness and lack of creativity.
Flirty Topics to Talk About With a Girl
Discuss what sparks interest in her life and the things that turn her on physically and mentally, aside from blatantly sexual materials. For example, food fetishes, clothing, movies, or BDSM. Use online platforms to help her let her inhibitions loose.
Several ladies are instantly turned on discussing the future concerning family and career. For instance, bring up her career, family, and her physical fitness. Mention these traits as attributes worthy of a healthy mother
Discuss traveling and seeing the world, showing her you love exploring the world and would prefer future globetrotting with a wife and kids. It will be an instant turn-on knowing you prefer exploring the world, as opposed to flamboyant living.
If you are comfortable engaging on a video call, flirty topics will be profoundly more. Pick topics for stripping games as you watch each other on video. Video calls make for boundary-less flirting. Any topic will be a flirty topic.
Suggestive Questions to Ask a Girl
Here are some flirty and suggestive texts:
Ask her about Ménage e Trois
Regardless of the response, you have hit the right spot (not the G spot but something close). If the response is late, she has been part and parcel of a threesome before. It might also be part of her bucket list, and she is unsure if it is the right moment to reveal these naughty thoughts.
Craziest/ wildest sexual encounter
She will undoubtedly have one or two stories to share. Whether she reveals them is another story altogether. The bottom line is you hit a nerve, a good one at that. Equally important to note is that she may talk of an event that never took place. She won't be lying, simply stating one of her fantasies.
Conclusion
Perfect flirting is a myth. Fire these texts for that perfect shot. When presented with a mental block, and you find yourself in an awkward situation with nothing to say, avoid using preset online messages. When a member finds you attractive, and she would like to engage, practice using witty one-liners or keep it simple. If you meet your match, use the listed best flirty questions and plan which messages to respond to (from who) and which to ignore. Happy Hunting.
Check out related articles: