Awesome Cheap Date Ideas in Chicago That You Can Use
Money is tight everywhere these days, and Chicago is no different. Companies are scaling down, workers are being laid off, and wages and benefits are being reduced. Any spare money that can be saved is a positive thing. However, one thing people prefer not to give up on when things do not go well financially is entertainment. Particularly enjoying the company of their romantic partner. For certain people, the dream date concept is to take their companion to an extravagant restaurant. But there are options to go out on a date that would not cost you that much. You may also have enough cash to do more than one thing on the list we're giving you here. Being cheap does not always need to be a poor date, and there are many romantic cheap date ideas to pick from to create a special moment on a limited budget. Dating does not need you to spend a lot of money, and a warm romantic moment with your girlfriend can be achieved inexpensively. Many lovers enjoy a cozy evening at home, sharing a homemade meal in an intimate atmosphere with music and soft lighting.
20 Top Date Ideas in Chicago That Won't Empty Your Pockets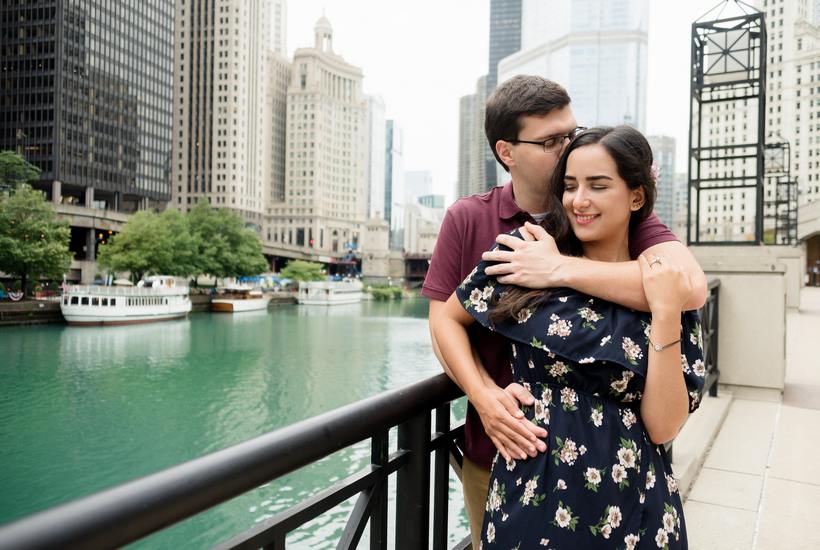 Contrary to what the media will have you believe, Chicago's dates don't have to be costly. Many guys would take a woman out to a luxurious, costly dinner hoping that it would impress her. The reality is that an inexpensive, fun date that is casual is way easier if you two just started dating. Don't slip into the pit of assuming there is a connection between the quality of the date and the amount of money you pay. Cheap rates don't make you cheap. They make you romantic, artistic, inventive, and the best date anyone ever had.
Cheap date suggestions in Chicago aren't so hard to find. Get a bit imaginative to use your creativity. You'll find that it really isn't terribly difficult to please a girl without breaking the bank.
Here are 20 inexpensive date suggestions you can use: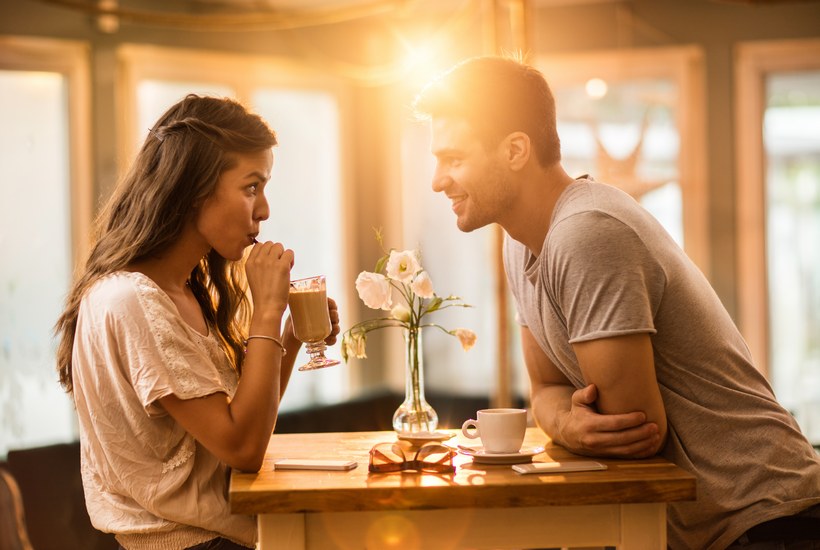 #1 – Explore Your City
Go to the local visitor's bureau and see what free activities are coming to your neighborhood or what hidden secrets are around town that you might have forgotten about. Pretend you're a stranger to Chicago and see it with new eyes. You'll probably find a lot of free, or nearly free, activities that you never knew existed in your city. For example, try the walking maps of old homes and landmarks.
#2 – Window Shopping
Your priority for a date, particularly the first few dates, should be on having fun. You can quickly arrange a nice date by calling her up one day and asking her out to go window shopping. Doing this is a perfect way to help her get to know you personally while developing a sense of familiarity between the two of you. Much better, going to the mall totally sidesteps the usual, interrogation-like dates most women are used to.
#3 – Lincoln Park Zoo
One of Chicago's biggest draws actually offers a perfectly fun date. For a facility of this scale to be free is extraordinary. There are gorillas, giraffes, tigers, lions, a polar bear, and plenty more to keep you entertained. For added fun, do it at dusk to catch breathtaking views as the horizon lights up. On top of being open to visitors all around the year, the Lincoln Park Zoo is also totally free to visit. Feel so good as you check out the bears, tigers, and lions, and make sure to come back in November when the premises are decorated with festive holiday decorations for ZooLights.
#4 - Head Out for Drinks
Take her out to have a beer or two. Beer has been used to "loosen the tongue" and make us wittier for thousands of years. It's fun without breaking the bank. Only make sure you don't have too many as it will easily turn a nice date into a catastrophe. One or two drinks should be enough. At this point, the two of you will be happy and having fun without running the risk of ruining the date.
#5 – Ice Cream and Games
For an even more laid backdate, you could take her to a coffee house or ice cream parlor. You might even take her to an arcade-like location. The environment is enjoyable, and there are lots of games where you two can play. The excitement that builds and the teasing that goes with it can help to make a date unforgettable.
#6 – The Signature Lounge at the 96th
A view in Chicago is something that 'regulars' never pay for. The most beautiful view, and of course it's free, is undeniably from the John Hancock Center, to be more precise from the Signature Lounge, which happens to be at the dizzying heights of the 96th floor. Since there's no charge to go up, there is a slight cost increase on the drinks and snacks, but it's much more than worth it for a spectacular panoramic view of the city. Once more, going in the evening brings a little bit of romance.
#7 - Outdoor Fun
Hiking, walking, and other outdoor sports are fantastic and hardly cost much at all. For most people, the wonder of nature and all of its splendor is a lovely way to spend a day. Many couples love day hikes or walk in the mountains and woodland, but if you are looking for a more romantic moment, you might take a stroll along the seaside in the moonlight.
#8 – Sunset and Coffee
One suggestion would just cost you a little bit of petrol and some work to make a coffee cup. Dig out the thermos from the wardrobe. Load it with your favorite brand of coffee or mocha latte. Take your date to a romantic, peaceful, and private place. Sit in your car and pour each one of you a good hot cup of Joe. Do this in the evening. You can now enjoy the sunset while drinking coffee. When it is cold outside, you can also get so lucky as to be able to snuggle together.
#9 – The Lakefront Trail
Fabulous coastlines are indeed nostalgic, creating thoughts and visions of adventure and happiness. Fortunately for Chicagoans, Lake Michigan is so huge, the city looks like it's on the coasts of a sea. Nothing is perfect other than a relaxing walk on the Lakefront Trail to shake free from the commotion of city life. You could also try a picnic on one of the city's popular shorelines.
#10 – Stay in and Chill
Many people like to chill and enjoy the evening at home, just quietly enjoying each other's company. A games evening can be a perfect way to communicate with one another. A lot of people may consider watching Netflix be a nice way to spend the evening. You should consider choosing the games or movies together to make it a fun evening.
#11 – Picnic in a Park
Taking a picnic to a park in your area to admire the stars in the night sky might be particularly enjoyable. Some areas may have a natural water feature such as a waterfall or seaside. Pack a sandwich for two and take a towel. Spread out the towel, take your shoes off and have a little picnic. You might also be so fortunate as to see a kids' baseball or softball game.
#12 – Chicago Riverwalk
When trying to absorb the city's hustle and bustle is too much for a date, there are several other nicer locations; one of them is the ever-growing Chicago Riverwalk. See the boats go past, gaze up at a few of the city's best structures, and sometimes just look at the crowd come and go. For a comfortable sailing trip, consider the Chicago Water Taxi; one-way fares begin at $5.
#13 – Read Some Books Together
On those chilly days, take a walk to a book shop. They all have tiny coffee shops in them now. Browse the books. Get a cappuccino and just sit and talk. Too many people today do not have the skills just to carry out a conversation for an extended period. Books and common interests in a genre may help you converse more easily.
#14 – Dinner On a Weekday
Dinner on the weekend can get really costly. Many restaurants will have a small menu where they will pump up the prices. What you should do to avoid this is picking another day during the week to schedule your date. You will get the standard-priced menu and not have to jostle with large weekend crowds. You can have a good comfortable dinner at a not-jacked-up price.
#15 – Shows in Millennium Park
Although it's definitely another of Chicago's greatest tourist destinations, Millennium Park seems to have a lot to offer to young lovers searching for good entertainment which is affordable at the same time. Especially during the summer, you should lay out a rug on the grounds of Pritzker Pavilion to try out live shows, screenings, and festivities.
#16 – Catch a Movie
You can still fall back on the old go-to-the-cinema theory. It can be cheaper. If you belong to one of the theatres' movie watcher clubs, occasionally they have a night where you get free popcorn. The only catch is that the movie needs to be out for at least two weeks. That is a good thing. It would not be crowded.
#17 – Public Libraries
Libraries are not just wonderful, free learning opportunities; they make a great cheap date. Choose a topic before you get there, such as your favorite book. The secret to this date is that you cannot speak to each other. Shhhh. This is the library. You can write notes, and you can speak to the librarian to find references for your knowledge, but you and your date cannot interact verbally. When you have gathered your notes, go to a coffee shop, share a latte, and talk your heads off.
#18 – Pinball at Emporium
They believe nothing is really way more attractive than skills, so why not wow your date by obtaining a larger score on a few of Emporium's pinball tables? In addition to a range of vintage pinball machines, this Wicker Park spot boasts a huge bar selection and encourages people to come in with outside snacks. Tickets are just 25 cents, so your cash goes a long way.
#19 – Go fishing
Fishing is a perfect date. Depending on your area, you will need a license. But borrow your tools from a friend before pursuing this hobby and seeing if you really love it. Stop at a fish and tackle store to ask them how to do it and where the best places are to fish. Fishing is a patience sport. It needs time and calm, and perseverance. These are all positive things to have, and you will get to see if your date has them.
#20 – Cook Together
Another inexpensive date suggestion that can conveniently work in your budget is preparing a meal together. Everyone enjoys home-cooked food, and sharing the cooking load is a perfect way to connect with your date. Go out shopping together to the grocery store and buy the beef, pasta, butter, sodas, and cheese. If you are not a decent cook, then let your companion take over while you support them. You could play some soft love music and enjoy your evening together.
Check out related articles: