Tips for Taking Attention-Grabbing Photos for Woman Profiles
When creating an online dating profile, make sure the picture is flattering and attractive. Your female profile photo says a lot about you: It is worth thousands of words as it indicates your real character. Choosing the right images should be a thoughtful process. It will help create a good impression and capture people's attention. Below are some useful tips to help you choose a perfect woman profile pic:
Always Be Comfortable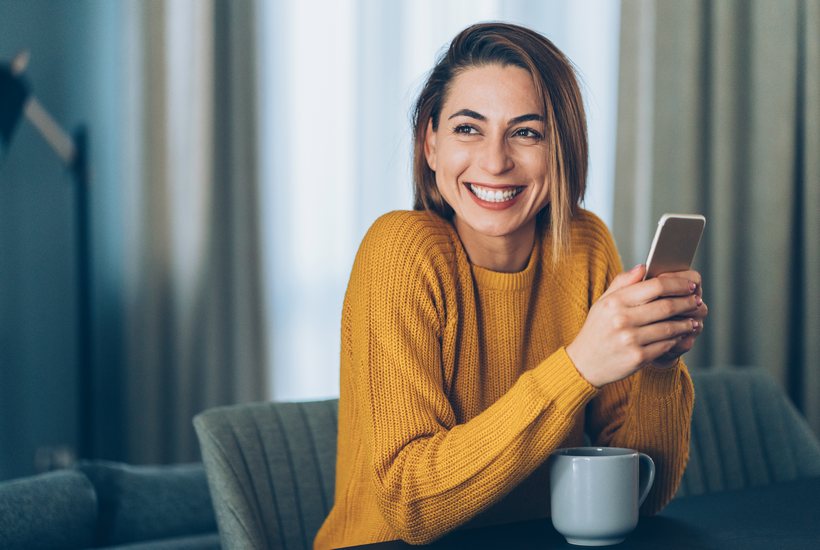 The best female profile image is one in which the lady looks all-natural. Always avoid forced shots; it is advisable to take the picture at a place where you are comfortable and feel at ease. An excellent place to start with would be your garden or house, which will help you feel relaxed. Your viewers will see this in your picture. When the surrounding is comfortable, you will have a great shot. Relax your muscles and give a natural smile. Keep in mind that confidence is crucial for quality photos.
Consider the Background
Since you are the focus of the photo, ensure the background is also neat and tidy. The outfit you pick is also essential; avoid any busy patterns since they will divert the attention of viewers from the desired area of focus. Color blocking is great for attracting people, and bright colors will help maintain the focus. Look for bold and eye-catching colors like red. Do not mix and match bold colors and patterns, as this will kill the focus on your facial features.
When choosing a female profile image, go for a photo with a simple background. Simple backgrounds are key to producing clear, high-quality images for women profiles. Show off exciting adventure background; you can look for things like plain or patterned walls to have a focus on your face. When you decide to use striking features, ensure you blur them to avoid stealing the spotlight.
Avoid the Typical Picture Traps
Most women think that having revealing clothing will boost their photo ratings. The truth is that revealing pictures can be off-putting for your dating profile. Many people are often attracted to a female profile photo and not the personality of that person. Here are few things that you should keep in mind:
Avoid sunglasses and hats.
Make sure that there are no other people on the profile picture.
Always keep it simple and avoid having too many distractions in the picture.
Eye Contact Is Essential
A great profile pic for a female should focus on their eyes. When there is a perfect sharp focus, you will have a good image. When your eyes are full of emotions, this will express your personality in the picture. That's why you do not need to wear sunglasses in your photos. Maintain a strong connection and let people build a relationship through your eyes. Eye contact helps to enhance your confidence and develop a relationship with viewers, so do not shy away from trying this approach.
Lighting Is Key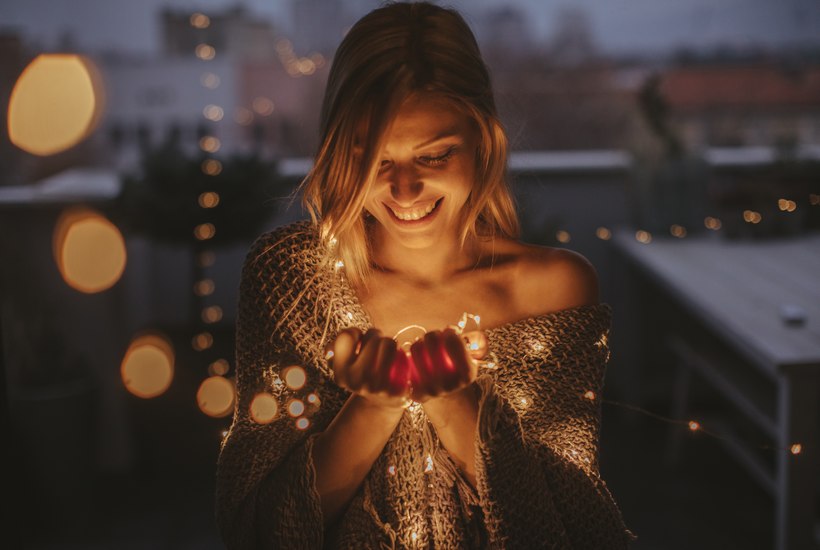 Lighting will take your photos to the next level and help you highlight your best features. It is a factor that can break or make a woman profile pic. The secret is doing it outside, with open curtains and natural lights. You need to control your flash, as this can be harsh to your picture. If possible, use natural light.
The best time for a great photo should be in the morning or late afternoon. Taking a picture during this time will give a natural glow to your face and give your skin the best look. Do not face the sun since you will end up squinting. Look for a photo with the best focus and lighting. Avoid images that are too dark or those that have too much flash. Instead, take advantage of the natural sunlight for a clearer and smoother look.
Seek Professional Help
It might seem expensive, but a female profile photo taken by a professional brings about confidence and will help capture your best side. A good photographer will help you feel comfortable, which is an excellent factor for a profile picture. The lighting will flatter and make you look yourself, which is essential for any online female profile image.
A professional photographer has years of experience that will help you capture great female profile photos. You need to consider taking pictures for your profile as a window display, and you should stand out. Going pro helps settle your nervous nerves when you have the pressure of having a great profile picture. A good photographer helps to make you comfortable, and at the end of the process, you will have multiple photos to choose from. Look for a flattering background and avoid any distractions to look at your natural self.
Maintain a Natural Smile
You need to choose a profile picture where your smile is attractive and visible. This will make your profile more inviting because of a genuine smile. A flattering female profile is where a woman shows her broad smile and teeth.
Be Well-Groomed
This is a crucial point for a great woman profile pic. As such, you should take time before taking the shots. When you are well-groomed, you will feel confident. Adequate preparation will translate to better photos. Take a shower, do your hair, and make sure you look fabulous. But don't overdo it. While messy buns can look good, they can sometimes make you look like a child. Wear clean and fresh clothes. The clothes need to be well-ironed and fit well.
Avoid Selfies
Most people on dating sites are not attracted to selfies; they crave attractive photos of woman profiles and not bathroom selfies. Selfies are not great since you will end up looking awkward while holding the camera, and you have limited ways to pose. Look for a photographer and ask for some impressive pictures.
Post a Full Body Shot
A full body photo will help people see your full-length body. This will help make people feel like they are with you on a real date. The picture should offer more than your lifestyle. Be sure to emphasize hair, makeup, and clothes. Take a snapshot of places you love visiting and take a picture that will show your passion and interest. The photos need to work hard for your female profile image. In turn, people will not spend too much time on the written profile.
Red is the Lady's Color
Red has always been a color of passion and love. It's is associated with attractiveness in women. The color of your clothing is crucial when it comes to profile pic for females. Wearing something red on your profile will help boost your ranking.
Have a Sense of Mystery
Creating mystery on your female profile will leave people wondering and curious. You can achieve that by creating unusual interests to make people intrigued by your hobbies and interests. Start by showing a picture of yourself while you are traveling without showing the precise location. Include an exceptional skill, as this will make people curious, and they will want to know more about you. But make sure the skill or hobby you pick makes people comfortable and competent.
Avoid Group Shots and Pets
People who have a profile picture with others drop their chances of getting a date. When there are several people in your female profile image, this might distract the viewer from focusing on your features. If you are a pet lover, avoid having them on your profile picture. Posing with pets can make you get fewer messages from potential dates.
Ensure Your Eyes and Jawline Are Visible
It feels easier to have a connection with someone through eye contact. Such a picture will help make the image more engaging, hence the need to ditch any sunglasses. You don't have to face the camera directly; all you need is to have your eyes on the shot. When it comes to the jawline, your ears should face forward and then slightly tilted.
Edit Your Photos Before Uploading Them
Look for apps to help you with editing. This simple process can ensure you have perfect photos for woman profiles. Choose an easy-to-use app so you can take advantage of all its features. The app should help you deliver bright eyes, white teeth, and smooth skin. Start by auto-correcting the images with a light application. You can also have personal touch-ups or retouch the photos manually.
Strike a Pose
When taking your photo or using a professional, ensure you do it at a great angle. You can aim for an angle of about 45 degrees and keep your head up while looking at the camera. Try multiple poses like one arm on the hips, straight down, and arms crossed. Your arms should be busy and shift your body, especially your shoulders. Make sure you have different variations, like stepping back with one leg and shifting your weight. You will be surprised at the significant change your photos will derive, which will help you attract people to your profile.
When choosing your profile pic for females, ensure that it offers a 360-degree of your life perspective. Profile photos are a gateway to having potential friends and a romantic relationship. That's why you need to avoid covering your face. Look for appealing and attractive photos that will give your potential date a real picture of who you are.
Check out related articles: