Clear-cut and notable Sign of soulmate
Love is a beautiful thing; it is wonderful to be in love and to be loved in return. Talking about a soulmate, it is believed by the majority of people that there is one particular person who is meant for them. Someone who will make them happy, take them for who they are, and do things with understanding.
Virtually, more than half of human who has gotten to adult age has been in one relationship or the other. For some, the relationship started well and is moving fine. While some people's experience is not like that, it has always been moving from one relationship to another without smooth compatibility between them and their ex-partners. Due to this, you are wondering and asking how do I know if I have found my soulmate.
In the like manner, you are thinking and making yourself ready to be in your first relationship. You don't want to be jumping from pillar to post on a different partner and looking for soulmate attraction signs; that is a good idea and decision. There are some signs of soulmate, which if you are open to it when you meet with someone, you will be able to deduce that such is your better half. Stick with me to get these notable signs.
Before we delve into bringing out those signs, it will be good to understand the word "soulmate" not to get it wrong and twisted.
What is a soulmate?
A soulmate is that person that has been 'predestined' for you to live your life with. Someone that will complete you and make you whole. Someone who will have no other option but to stay with you through thick and thin, come rain or sunshine. As a human, our life needs just a person that will help us to become the best we could be in every aspect, that single person is your soulmate. That person you find very hard to say goodbye to despite every challenge and obstacle militating against your affairs is a soulmate.
If you find your soulmate and look at how it happened and get along, you will be perplexed. If you check properly those who found their soulmate and are doing fine, ask them, they are always defeated in their checklist of the type of partner they desire. But such a person will share their personal qualities, orientation, and a better understanding of their partner even in the aspect of habits that most people don't align with them. Soulmate goes beyond physical attraction, like what you have in a normal relationship.
Know one thing for sure in soulmate love: it doesn't come sweet, easy, and smooth. If you conceive an idea of heaven on earth relation with someone that will be your soulmate, you might miss the person.
Initially, it might seem to be that you both are not meant for each other, but after some working out, reshaping, twisting, turning, and the likes, you get fit in. There will be an assurance deep down your heart that yes! 'This is the one, my perfect half.'
They may come in disguise, which will put you in doubt and gestating rejection of the person. But the more you do that within you; you find it very difficult to turn the person down. There will make a kind of momentum beyond what you can have control over that will be pushing you and telling you to be patient, observant, and see the good side of the person.
If you can make yourself flexible in your opinion and choice of partner, be right sure that you will meet with that person who completes you and tells friends and family that I've finally found my soulmate.
How to understand «Who is my soulmate?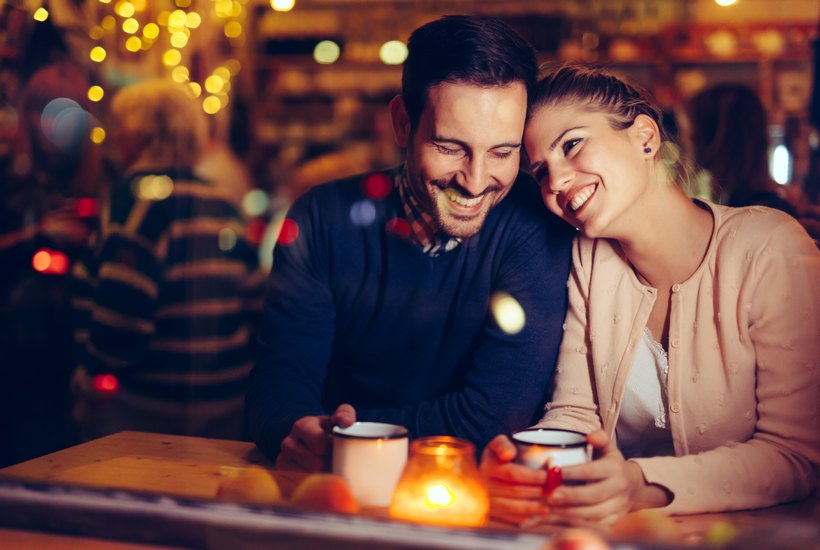 Knowing your soulmate is not what you can pinpoint based on some basic human attractions and qualities. Your soulmate can be someone below your standard. It can even be someone you can never for once in a lifetime think of having a casual relationship with, not to mention having such as soulmate. Your soulmate may not come in the right picture that will make you easily grab and say you are or in an appealing way to entice you. Your soulmate might be someone that your path has once crossed, which you give no attention to or probably have once disdained.
A soulmate is not that person you are birthed on the same day or month, no. The issue of soulmate goes beyond that. Can a zodiac sign give you information on who your soul mate is? Well, if you believe in it, I won't discourage you on that, but I will tell you categorically that it will fail you when it comes to the issue of knowing signs of destiny love over and over again. So, don't take it as your fortuneteller in knowing who your soulmate is. Knowing your soulmate comes from within because that is how love comes up. Meeting with your soulmate and starting a relationship together, everything with you starts taking a new turn.
Even yourself, you have a better perception of things than the way you used to. Your soulmate won't bring you down but help you in catapulting your goals and vision. Your soulmate will show off the best in you and open your eyes to the ugly side of you and help you become a better person without disdaining you. He stays with the imperfect to achieve perfection.
A few tips on how to know you've found your soulmate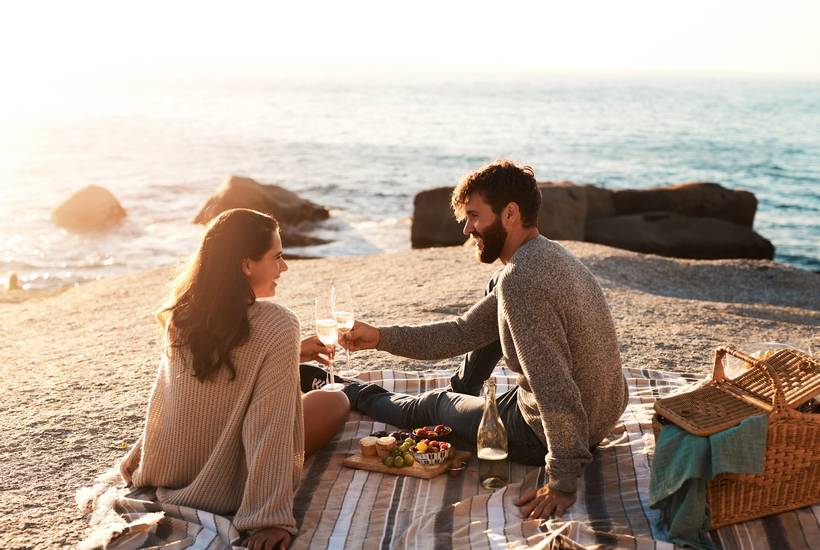 Finding your soulmate might be one of the life-fulfilling missions because a well-defined life has something to do with whom you live with.'If you grow, choose rightly.' This phrase is not out of nothing expression, but what captures what a relationship is and what impact a soulmate will or should make in one's life. How to know you've found your soulmate doesn't come on a silver platter. To know this, your preparation before time has its place in it. That is the aspect of emotional and mental preparation.
If you are not stable emotionally, wagering in partner choice, you may miss out on finding your soulmate. Your mental preparation to have its place if you are emotionally stable. How well can you reason things, how can you cope with situations and bend to changes and correction? A soulmate will not allow you to continue to remain the way you used to be before meeting each other; there will be bending and breaking. But if you have failed to prepare yourself mentally and emotionally, you may lose your soulmate.
Meeting a soulmate sign systems from you. If you are open-minded and open-hearted, you will easily know that you have found your soulmate because those signs that you will have of him/her might go beyond 20 signs of soulmate.
20 signs you have found your soulmate!
The signs of soulmate encounter that you will notice might go beyond 20 signs you have found your soulmate. That is the reason you need to be open-hearted and sensitive. These signs that will be enumerated here will serve as a pointer for you.
They are your best of friends: Friendship is the bedrock of any successful relationship. When you find your soulmate, they will be the closest of all your friends who know you and get you better than anyone else.
They move you out of your comfort zone: When you are with them, things you never thought of within yourself, either easy or hard to do, they will help you do it comfortably and with ease.
It gives you backup: Your soulmate will give in their support to whatever interests you, your talent, career, or discipline to be the best of you. Those qualities you don't see that you have, like personality traits and strength, will be dug out from you.
Quality time: Your soulmate creates time out of no time to spend together with you, be it convenient or not. When you are around them, you will always have a sense of calmness and comfortability.
You connect emotionally: This might not be easy initially, but you won't know how you get to connect with them emotionally. You will always have empathy for each other, sharing each other's happiness and or sadness.
They respect you: A soulmate will respect his/her partner while you reciprocate such willingly too. They will admire you for who you are, your feelings, and your ideas. Mind you, that doesn't mean they won't impact your life to become the better version of you.
Life goals: You and your soulmate will share the same view of life, values, ethics and have the same goal to be a great person. Even when there's divergence on achieving the goals, you agree and blend.
Love language: Your soulmate will know and understand your love language and communicates it to you.
Smooth conversation: With your soulmate, you will never find it difficult to talk about your feelings together. No matter how tense it is, you will feel free and communicate with them.
Apology: This is a sign of a soulmate. Whenever they do something wrong through their words or action, they admit their fault and apologize. Both of you won't find it hard to say "I'm sorry" and not shifting blame even if it is on a justifiable cause.
Complete each other: Soulmates are opposite of each other but fill in the vacuum in each other. A soulmate will complete your weakness and strength, making you like a well-arranged puzzle.
You challenge each other: Soulmate doesn't leave you as they met you. They will push you to the edge to bring out the greatness in you. They will cultivate your fallow ground to fruitfulness. You won't find it difficult to do the same for them too.
No hiding: With your soulmate, you will have nothing to hide away from him/her. There won't be the need to fake anything. You will present yourself to them the way you are; your deepest secret, bad times, past, and the present life. With this, your soulmate will love you more and accepts you.
You sustain the relationship: To keep a relationship is not easy. But when you both put in all the effort to keep it going above all odds. In sustaining it, it might come with you compromising your standard or working on yourself to blend with the other.
Security: One drive for a successful relationship is security. When you feel secure with your partner, there is absolute trust. You won't need to worry if your soulmate is cheating or not. The assurance will be there for you that nothing can come between you; either you are together, or one person travels away.
Dream: You connects with each other's dream and give support on how it can be achieved.
You grow together: With your soulmate, there will always be growing up. You won't deny each other what you desire and interest you both.
Tough times: With your soulmate, you will be able to hold each other's hand tight, knowing that it's only tough people that last in tough times. You encourage each other to a better life and don't look down on their status, either societal status or financial.
Love: This is the greatest one of all. Involuntarily, you accept and love the person; there is a current flow with each other without forcing it. Without speaking it, you get the validation that the love they have for you are unreserved, and you cannot explain yours too. Your soulmate will make you feel loved and cherished.
Instinct: Your inner personality tells you that they are the one. Even whenever you try to break off due to some breaking and bending, your instinct never allows you to. Such a person is your soulmate.
Meeting your soulmate is the best thing. But you must make yourself ready to meet with the person. You must always be optimistic as well because what you think is what you get. If you never have the mind-set to meet with your soulmate, you won't because your thought will be reshaping you against them when they showed up. A soulmate doesn't have to come from your race, color, or region. That is the reason you have to be an open mind.
Check out related articles: