The Most Inspiring & Positive Words To Describe Yourself
When you are asked to describe your self, at first you may be at a loss for words. Even if you know yourself better than others, you understand that providing a self-description is somewhat tricky. Of course, you want to appear cool, clear-headed, and smart. But how do find the best self-descriptive words that will not make you come out as egotistical and narcissistic?
The answer to your dilemma is to spend considerable amount of time listing down every word that best describes you as a whole. This process may be time consuming, but it is extremely rewarding. Once you find the right words to express who you are, it will be so easy for you to do interviews for work. Most especially, you will have an easy time answering queries from a girl whom you like to be part of your life.
Creative Ways To Describe Yourself To A Potential Partner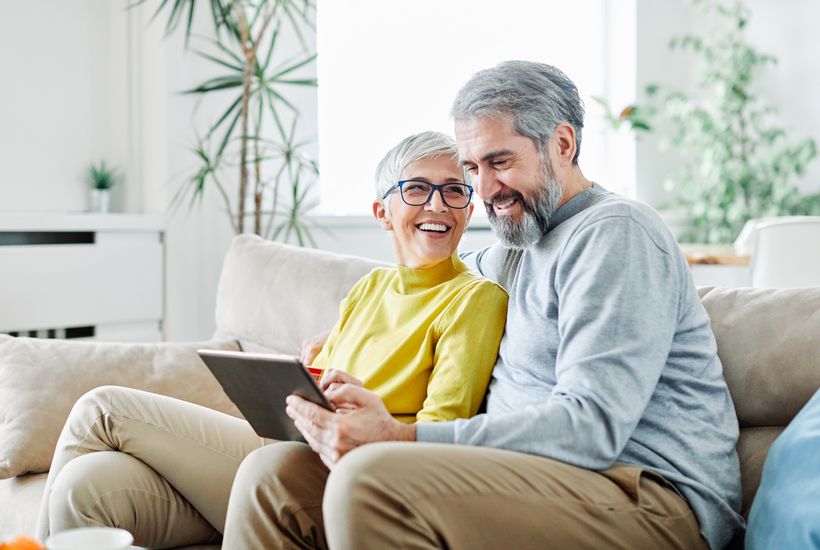 During the courting stage of your relationship, you need to gather the cool words to describe yourself. Take note that wooing a girl requires you to sell yourself, and you can only do that if you have the right tools. Think of innovative ways to provide words that best show who and what you are. And in describing yourself, there are three tips that you can definitely use.
Use positive words - always be optimistic in your description of yourself. Avoid any negativity, so your future lover will truly consider you as a partner.
Practice honesty - it is so easy to lie about who you are. But remember that once in a relationship, your girl will find out the truth. So create a foundation of trust and honesty in your relationship.
Be straightforward - tell her exactly what you want to happen. Be upfront about your intention so nothing leads to misunderstanding.
Now that you have a clear picture of what to do in order to come up with big words to describe yourself, you can move in to actually listing the words. Don't forget to be optimistic in your choices, and contemplate deeply if the words do depict you truly. And make sure to know the difference between real words that describes you versus personalities that you wish to have. You must not lie to yourself. Be honest with yourself so your soon-to-be relationship will not get broken due to initial deceit.
List Of Words To Describe Yourself To Your Special Someone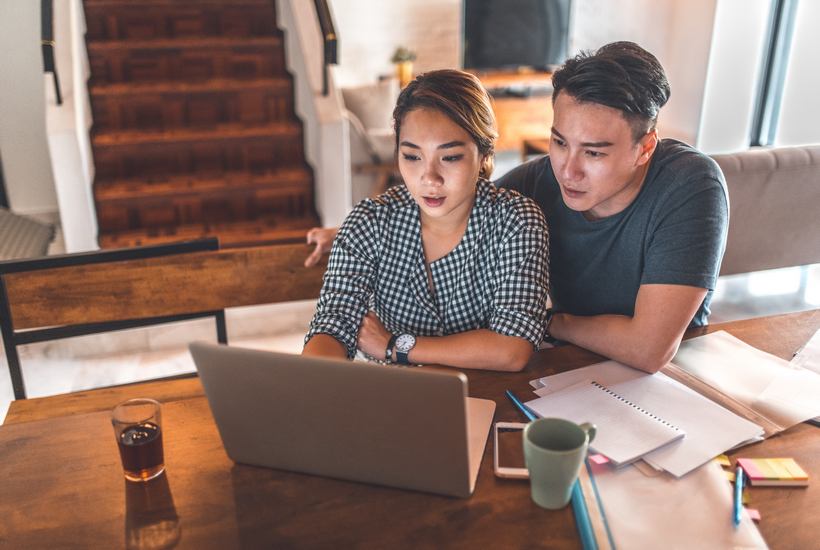 Once you met the right girl, it is your goal to make her see how great you are. And so you make a list of self-describing words that help her see who you are and what you are made of. It takes a lot of effort to come up with the list of "20 words that describe me". But thanks to your feelings for your special someone, you are more than willing to compose a long list of your best characteristics. Let us explore the words and peruse the explanation provided for each positive trait.
Loyal - I pride myself in my loyalty to the people I love and care for. You can always trust that I will never cheat on you. I will make it my life's mission to never make you experience regret for choosing me.
Attractive - look closely and you'll find me good-looking. My mom said so, and I believe it's true. Kidding aside, I know I'm attractive. I can clearly see my good looks in the mirror.
Reliable - I swear to take care of you and will always be there whenever you need anything. You can depend on me. If for some reason I'm incapable of solving your issues, I'll find another way to make things right for you.
Generous - as long as I have something to give, I share my blessings. I'm not the type of person who will find ways not to help out. In fact, I'm known to offer help when I see my family or friends in need of something.
Energetic - I look at life positively and that gains me the energy to live life to the fullest. I seldom have a downtime, so you will always have fun with me.
Flexible - flexibility is my strong suit. I'm proud of who I am and I can adapt to the changes in my environment rather quickly.
Innovative - experimenting on new things is what I like best. I hate being stuck in the past or get stagnant in the present. I always look for ways to innovate my life and be productive.
Hardworking - I have a goal to live a financially stable future, so I work harder than my colleagues. I plan to retire at the age of 45 so I can travel the world with my future family.
Ethical - my parents raised me to be honest. They taught me never to step on other people's toes just to reach the top. And in a romantic relationship, honesty is indeed a major factor.
Organized - you will never see my house or office at a disarray. Don't get me wrong. I don't have an OCD. But I like everything organized. And the good thing is, I'm skilled in organizing dates.
Motivated - depression stays away from me because I am highly motivated to live, love, and enjoy life. And I share my enthusiasm to everyone around me.
Funny - there will never be a dull moment with me. I crack good jokes and I am witty too. Choose me, and I will make you laugh every day and night.
Achiever - when I want something, I go for it no matter what. I don't rely on luck. Rather, I trust in my perseverance and hard work to get what I desire.
Articulate - communication is something that I do best. I say my words articulately and there will never be a misunderstanding between us.
Confident - I have a high self-esteem and I handle myself confidently. Though I doubt myself sometimes, I always end up trusting my judgment. And I truly believe that you will be mine soon.
Consistent - I hate inconsistencies. When I say or plan something, I keep my words and do everything to honor my plans. So when we date soon, I will never stood you up. In a restaurant or wherever we plan to meet.
Driven - once I'm done second-guessing my options, I go for what I want without mercy. I'm extremely driven, which makes me perfect as a long-term partner. I can give you the kind of life you dream of.
Personable - I'm very good with people. Your family and friends will surely love me. But of course, it's your love and affection that I crave and need.
Goal-oriented - when I set my mind on a goal, I do everything in my power to reach it. I don't get swayed by changes, nor do I allow temptations to derail me. So if I chose to be faithful to you, trust that I will always do so.
Patient - I strongly believe that patience takes us everywhere we want to be. I'm a very patient person, so I will wait for you to accept my love.
Indeed, the descriptive words to describe yourself are powerful and meaningful. They show how good you are as a person, which will surely lead to a "yes" from your prospective girlfriend. However, the list is quite too long. Just imagine enumerating the 20 traits to a girl you love. It could take hours. So why don't you create a kind of summary of your list, and combine everything into three words instead. Anyway, you already have the foundation so expressing yourself in a shorter version would be seamless.
Describe Yourself In Three Words: Best Answer From You
Get ready with three words to describe yourself. Interview with your potential lover is inevitable, so prepare your mind, body, and heart for the getting-to-know-you portion of the courtship. By this time you are already familiar with your positive personalities, so sharing you're a curtailed version is easy. And so, what three words best describe you?
Faithful - I have never cheated on a girlfriend before, and I will certainly not start with you. Faithfulness is my major virtue. I will stay true to you no matter what.
Resourceful - you will never go hungry with me because I am extremely resourceful. With any problem we may face, I will always look for a way to remedy things.
Passionate - I am passionately in love with you. This emotion keeps me grounded, and I will forever have the desire to love, care, and protect you. My promise is eternity with you, and I will keep my passion burning every second.
The three words to describe yourself are perfect for your special someone to learn more about you. If any question arises, simply practice honesty and be blunt about your wishes. And though the three traits are excellent for the purpose of courtship, you can still do better by exploring more words that can best describe you.
The Best Words To Use To Describe Yourself Better
You already found the most creative words to describe yourself to a special girl. And the best thing is, you can use those learning to further your career, or apply for a job, or gain new friends. And though those personal traits fit you exceptionally, there are still better words to depict you. Look within yourself, and you will certainly discover something greater. So go ahead. Describe your personality in 5 words. In this stage, you can truly come up with the characteristics that holistically shows the true beauty of your personality.
Sincere - my feelings are genuine and I will never deceive you. Dishonesty is never a friend of mine, so trust that you have my heart and no one can steal it. Thanks to my sincerity, temptations will never creep into my skin.
Practical - I always see things in a practical manner. Financial security is super important for me, so my life is lived with feasible approaches.
Sociable - I'm a people person. I like to socialize and I have a bunch of friends. Whenever I'm in a public place, I could always make new friends. So I am quite sure that we will get along just fine.
Considerate - my most hated action is to cause inconvenience to other people. As much as possible, I don't bother others and make do with I have, or solve my own issues. When we're together soon, I will always put your convenience as top priority.
Romantic - do you like romance and intimacy? I am very good at them. I am capable of treating you like a princess, and show you a fairy-tale world of love. With me, there will always be a burning passion to love and make each other happy.
Congratulations! You did it. You unleashed the power words to describe yourself in the most positive, honest, and straightforward manner. Now, you are realizing that there were so many good things about you that you didn't even know existed before. But thanks to the amazing list creation, you were able to discover that you are actually better than you initially think you are. You have the right personalities to win a beautiful girl's pure heart. You have the traits of Mr. Right, and you deserve an equally good woman to be by your side. So whatever you discovered about yourself, make it a point to always appreciate all the good in you.
Check out related articles: