Make Things Special with Cute Date Night Ideas
First dates can be a nerve-wracking experience for anyone, but not selecting the right dating activities is only going to make things trickier. You need to pay attention to how to look your best. You have to pick the right outfit, groom yourself, and smell nice. But, other than working on yourself, you need to select the most romantic date ideas to ensure it does not turn out to be your last date.
Even when you are a witty person who knows how to make your dating partner laugh and feel comfortable, following a good theme will work wonders to pressure out the situation. Whether you are looking for the best romantic lunch date ideas or mainly searching for the best Friday night couple activities, the following options will help make it interesting and exciting.
Consider taking a hike to make it thrilling yet romantic. It will get your blood pumping and allow you to explore nature in a way that gets your heart going in many ways. There will always be opportunities to hold her hand and help her overcome an "obstacle" on the way.
Hitting the beach with your partner will continue to be one of many amazing date ideas for her. The combination of sun, sand, and surf with lots of skin will set the mood right. You just cannot come up with a better afternoon. Can you?
Skiing may work better if it is not beach weather. Hitting the slopes with your partner is exciting in many ways. Be sure to get hot cocoa after your adventure, and it will seal the deal for you.
Playing a board game may also be among the most romantic activities, especially when you let your playful personality take over the game. The healthy dose of the competition will also bring you closer to each other in an unexpected way.
How about throwing a casino night to see if your partner is capable of rolling snake eyes and taking your heart away? Playing cards together is yet another subtle but extremely entertaining way to interact with your partner intimately.
For the cute date night idea, you can arrange all the fun around a campfire. It is one perfect way to ignite the flames of love and passion in a Smoky-approved manner. If that is not what your municipality allows, simply making s'mores in the microwave would not take the "cuteness" away from this idea.
Top Romantic Date Ideas Your Girlfriend Will Love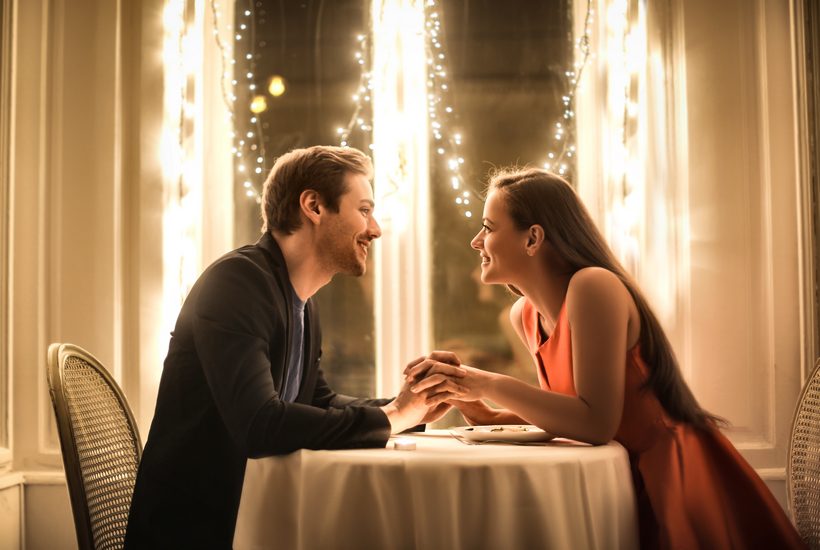 You can choose from various cute date night activities and options, but it is better to take your time and communicate with your partner to make it perfect. The ideal romantic date helps you get close to your partner and enjoy the moment to the full. Here is what you can do to make your girlfriend love you even more:
Joining a cooking class can turn out to be one of the best couple dates. It works if both of you love cooking and appreciate good food. It also serves great as your first date option because it requires proper organization and time commitment. Start by finding a good cooking class in your area, and you can do it on Google to find cute dates near me. Remember, you would not be able to bail out in case your date does not seem to work well, so understand the high level of commitment required to make it work.
Many people think dancing is laborious because they lack coordination and rhythm, but it can be one of the best things to try with your date. It helps you set the mood by starting the night on a physical note. Some people say that dancing is like getting intimate with your partner while standing up, and that is right if you pick the right dancing class from the beginning. Even if you are not an expert, you will find genuine opportunities to laugh your heart out while doing all the wrong steps with your partner.
Other than these couple of options, there are many other options if you always seem to ask, "What are the best places to go on dates near me?"
You can start your night by cooking something special together. Your girlfriend will love the idea of you helping out in the kitchen. It works just as effectively for couples trying to bring some passion back to their relationship. After all, it is all about spending some quality time together.
You may enjoy having a picnic on the floor.
It saves you from waiting for the weather to get better, as you can have all the fun you want in your living room. Similarly, you can also make drinks at home and sip them with your partner on your patio. You can play around with your beverage of choice.
You can spend quality time with your girlfriend simply by stargazing from your backyard. It does not cost you anything but is one fine date night idea if you do not live in the heart of a city. Grab a blanket, get cozy, look up, and be amazed with your partner. The ambiance is just out of this world!
You can try board games if all you are looking for is an opportunity to get close to your partner. Some strategy games will help you get things started on the right note. While games like Ticket to Ride or Settlers of Catan will work, but you can also resort to timeless classics like Monopoly and Clue, and more.
Some of the Best Cheap Date Ideas for Couples to Try
"Can someone help me find the best date ideas for my girlfriend?" It is a common question to ask, but some people are more interested in finding dating night activities with their spouse. The only thing is that they do not want it to be super expensive. It is natural to feel a bit stuck when you want to treat your spouse to date but want to stick to a budget. Thankfully, there are more than enough ways to spend quality time together in a budget-friendly way. To organize cheap dates for couples, there are numerous interesting ideas to consider. For instance:
Browsing at a bookstore is one of many creative romantic date ideas that would not cost you anything but still keep you busy. It helps you learn more about each other's tastes. If there are books you both like, you can always put them on hold and pick them up later at your local library.
Listening to your vintage tapes, throwback records, or mix CDs is something interesting for those who are not up for any extreme date ideas. What you pick here will make all the difference. Go for something you both loved at the time of dating. If you are still dating, though, look for music you both loved earlier in your life.
Arrange an outing to enjoy the most important meal of the day –breakfast, of course. Going out to breakfast will turn out to be a much cheaper date option than going out to dinner. Who says you cannot enjoy a date in the morning? Try this, and it will prove to be one of the best romantic daytime dates.
What could be more romantic than watching the sunset or sunrise with your special someone by your side? And it won't cost you, anything folks!
Consider hitting up a sports game that both of you like and be a fan in the stands. You do not need to watch the pros play because that won't come cheap. You can try any high school or local college sports game.
Enjoy the game and chat with your partner about your glory days.
Volunteering together will always be a special way for couples to strengthen their bond and give something back to society. You can serve at an elderly ministry or homeless shelter or find many other organizations that accept volunteers.
Another couple's date idea that would not cost you anything is to go for a run together. It would not work for first-time data centers, but it helps couples who love being active. You will be amazed at how useful it is in building a stronger bond.
Other than these, you can consider picking an expensive car for a test-drive with your partner, attend an open mic night, camp at a state park, go apple picking, or simply drive to see the autumn leaves. The options are unlimited, but it all comes down to what you and your partner like as a couple.
Stick to Some Classic Date Ideas for a Memorable Experience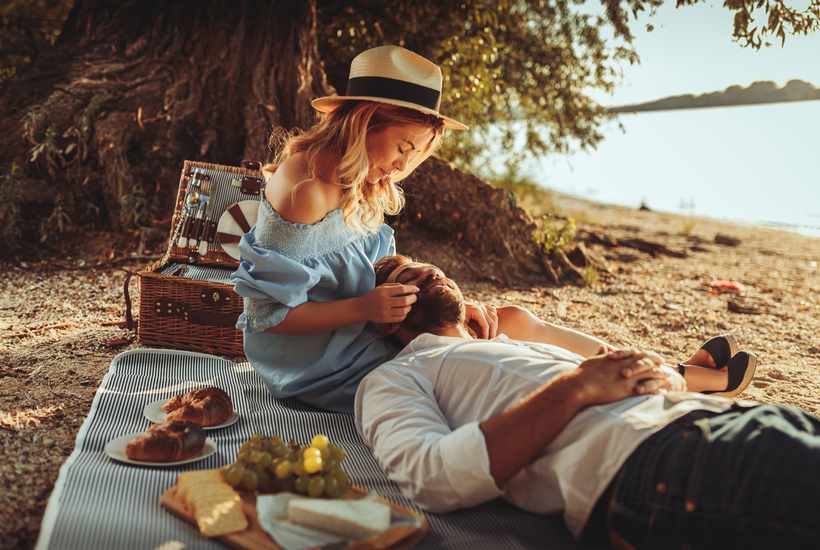 It does not have to be very difficult to arrange amazing dates if you know what you and your partner like in the first place. Some classy date ideas are extremely simple to try, like getting drinks at a local bar and enjoying your time with your partner. Others can be a bit tricky and more complicated, like trying bungee jumping.
But, if you choose carefully, play your cards wisely, and enjoy the moment, no one can stop you from having one of the best romantic date nights.
Here are some simple romantic date ideas that never go out of fashion:
Start with drinks at a bar if you are not prepared to put so much thought into arranging a date. It works just fine for your first meeting, as you can warm up and spend time to get to know the other person better. You can order alcoholic beverages to ease those first-date nerves. That mood lighting coupled with the bustling atmosphere will also encourage you to strike up a healthy conversation with someone new. It serves as a great classic date idea if you have met someone out of dating sites or apps.
If drinking at a bard does not sound very imaginative, you can go online and look for the best "dinner date ideas near me." Dinner at a restaurant would be a great first-date idea – this classic works because it is less likely to overwhelm your future girlfriend. Picking the right venue will always be the key. Go to a nice restaurant, but do not go overboard with the idea of making it special and pick a Michelin-star number. You can enjoy the atmosphere at a small Italian restaurant or opt for a buzzy Korean grill for good food and an atmosphere that is not too overblown.
You may want to go bowling because it offers a great balance between a unique date idea and one that is not hard to pull off. It may even be one of many silly date ideas, but it offers plenty of physical contact opportunities. It is a good idea to discuss it with your partner first because some girls might not be psyched about the idea and want something slightly more romantic.
To score some "culture vulture" points, why not arrange a date at an art gallery or museum. But, do not pick a place at random, and be prepared to do your research by looking into which exhibitions deserve your attention. Also, consider your date's interest here, like you can pick a science-themed exhibition if you are going out with a physics major.
The fact of the matter is that you can find a long list of interesting date ideas that will turn it into a memorable outing. It is important to put some thought into making it go smoothly, but you do not have to over-think it too much. Do some groundwork, pick an idea wisely, be confident, and everything will fall into place.
Check out related articles: