Flirt.com – We Review the Popular Dating Sites of 2020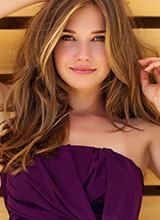 Flirt.com is a frequented by singles interested in casual relationships and hookups. All features were free for women members before Flirt started to offer a premium membership for security purposes.
Looking for a Dating Site? Read a Review of flirt.com
Five facts about Flirt.com
Flirt profiles are very elaborate and let you talk about yourself
Several anti-spam measures in place for protection
Thousands of members online daily, many more overall members
Freedom to date whomever you want, however you want
Tons of special features like Flirtcast and Like Gallery
The Idea Behind Flirt.com
Flirt.com is an online dating site that was started back in 2009. It was noteworthy because it was one of the few sites that made room for LGBT people before they became part of the mainstream online dating members. Our Flirt.com dating site review will show you everything you need to know about this site. We'll answer the question of how does Flirt.com work along with many others. Knowing this, we're going to start by looking at the pros and cons of using this online dating service.
Pros & Cons
Flirt.com is like any other dating site in the sense that it has a lot of good features along with a few others that could use some work. Here are the pros and cons of using this online dating service.
The Pros of Flirt.com
The website is packed with members
People join this site from across the world
The site supports LGBT relationships
You can take part in most sorts of dating, with every type of person
The registration on the website is simple and takes minutes
Plenty of security features are in place to keep members safe
The Cons of Flirt.com
The vast number of people attracts some spam accounts, but they're dealt with
There is a mobile site, but not an app right now
As you can see, it's clear that there are many different pros of being on this site, and only really two cons, making this a very good website at first glance.
Member Structure
It is very important to know the member structure of the Flirt.com before you join. The first thing that we're going to examine is the member geography, the places where you can expect to find people from while you're on this website. With over a million profiles on the website, people join Flirt.com from all over the world. According to the most recent information, the website has hundreds of thousands of members in the United States. Another thing about this site that is important to consider is the number of people that are online daily. Recent data suggests that many of the million members are online each day, ensuring that there are always people online, most likely in an area with a lot of people.
Finally, it's a good idea to know about the number of men and women on the site or at least the general amount of each. Data suggests that there are more women on the site by men, by at least a 10% margin, giving women a 60% and men a 40% ratio as members of the website. That means you're more likely to meet women online, but the fact remains that both men and women can find people quite easily. It's clear that there are many different segments of society represented on this site, and that makes Flirt.com better able to serve the needs of people that are seeking relationships.
Registration
Getting started on Flirt.com is a process that most people consider to be rather simple. Here is what you need to know. First, you will be asked to confirm some basic information such as your age, location through zip code, your email, and the password that you want to use on the website. Next, you'll fill out the information about the kind of person that you're seeking on the site and about yourself. As we've mentioned, Flirt.com has dates available for everyone, including LGBT people, so you can answer these questions honestly and get squared away with ease.
After that step, you will receive an email to activate your account, so you have to use a legitimate email. You'll enter a code, activate your account, and start going from there. You'll have your member login, get access to your dating profile, and start entering details. The profiles on this site are light and easy to use, meaning you don't have to go through questionnaires, but you can list a lot of information about yourself by using them. After you're finished this section, you're ready to start dating!
Functionality
Search tools
Finding people on Flirt.com is designed to be simple. You have various filters that you can use to discover people. One of them is the location filter, so you can quickly and simply meet people from around your area with very little effort. Another great thing about this dating site is that you can seek out people that are online at the same time as you, so you get instant messages. Moreover, you can search for people that have just joined the site, giving you fresh opportunities to have dates.
Making contact
Making contact with people on Flirt.com is straightforward. There are special features that let you try to match with people based on your mutual interest, and you can see people that have liked your profile in the premium version of the site. Once you have found someone with a mutual interest, you can message them. Otherwise, you can break the ice with winks that show your interest. You do get some free chats to start, but you have to register for the site's premium area to see the messages before they are deleted from your inbox.
The App
Unfortunately, there is no app available for Flirt.com at present, but the website has been optimized for mobile devices to make it easy to use them.
Special Features
There are numerous special features on this dating site. For example, if you have a lot of people that you are interested in, you can send a message to all of them, once a day, by using FlirtCast. Another interesting thing you can do with premium is to upload a video to your profile that lets you talk to visitors and show your personality in a single video.
Pricing Plans
Although you can make your profile for free, if you want access to the best features of Flirt.com, then you have to pick a payment plan. Here is what you need for this site:
Free services
Sign up on the website
Send five messages
Elaborate on your profile
Paid services
Messaging
Winks
Video uploads
Membership prices:
1 month: $27.30 $
3 months: $45.90
6 months: $73.60
Payment Methods: credit card
Based on these prices, the cost of the website is somewhere in the middle range, and you get a lot of features as a member of the website. All in all, it's pretty affordable for most people.
Common questions and their answers
Who owns Flirt.com?
Flirt.com is owned by a larger company called Together Network.
Is Flirt.com a free dating site?
You can sign up for free on the website, but most of the content is behind a paywall.
How do you delete Flirt.com account?
You can delete your Flirt.com account by going to account settings, click remove the profile, remove your pictures, and contacts, and then follow the rest of the prompts.
How can I contact Flirt.com?
You can contact Flirt.com through their email with support@flirt.com as well as through their phone number.
Summary – do we recommend Flirt.com?
Flirt.com is a website that has been around for over a decade, and they've survived that long because they deliver a great product to their customers. While the site does have some things that it could do better, the website is still very useful. The price point is ordinary, the services are effective, and there are plenty of members using this site to find partners of all kinds, including LGBT. It's a great place to start looking for dates.
Most Popular Sites

Benaughty.com lets you get right into the fun dating experience. It encourages a naughty community of singles and couples. Its selling point is simplicity and delivering results with its search functions and communication features.

Cupid.com is one of the leading gay dating sites that successfully brings single gay men together around the globe. If you are searching to date or love a lifetime partner, this is the best platform for you.

A large chat dating site, QuickFlirt is like a speed dating service for online flirting!