Tsmingle – We Review the Popular Dating Sites of 2020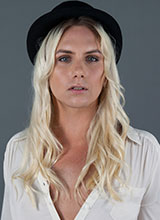 TSMingle is a trans dating site and chat room for trans people of all types and has a particularly active cross-dressing dating niche.
Looking for a Dating Site? Read a Review of tsmingle.com
Five facts about Tsmingle
Advertises itself as the #1 Transsexual dating site
No subscriptions plans
Members can interact in a variety of ways – by chatting or messaging
Easy search facility of profiles and video footage
Interesting search parameters, including live cam action and sex toys
The Idea Behind Tsmingle.com
The first question is, how does TSMingle work? This TSMingle dating site review will look into the basic services offered by this trans-orientated dating site to assess how user-friendly the TSMingle experience is. We'll provide you with a comprehensive overview of this matching and socializing resource aimed at the trans community.
The Pros of Tsmingle
Free to register and search profiles
You can check the site out without even registering
The Cons of Tsmingle
Relatively low traffic rate – around 20 unique visitors daily
Annoying pop-ups are liable to appear
Lacking in anonymity – anyone can browse through the profiles and check out your images
Member Structure
TSMingle isn't one of the most popular websites dedicated to this sub-division of singles, but it still enjoys a membership of over 10,000, a number that is increasing at a steady rate.
Registration
Fast and simple registration process
Fill in all the required fields before the start
TSMingle doesn't have the slickest of registration processes, nor is it unduly complicated. You have to complete nine fields to create your member login. Before you have even submitted any information, you might start to receive enticing pop-up windows asking if you want to chat with a sexy shemale. If you indicate 'yes,' a link will take to an affiliated site, shemalemingle, where you can gain access to cam footage (Teen 18+, Asian, Ebony, Latina, Transgender, or Gay cams.)
When you compile your profile, you are asked rather more in-depth questions than you would on more generic dating sites. What type of relationship are you seeking, your height, your ethnicity, marital status, body type (slender, fit, athletic, average, muscular, a few extra pounds, big and beautiful, thick, curvy, heavyset.) Provide your sexual orientation (strictly top, versatile, versatile-top, versatile-bottom, strictly-bottom, no answer.) Also, fill in your eye color, hair color, your best feature (select from a varied drop-down list, ranging from arms to your smile.) In addition, provide more personal details, such as languages, religion, smoker, drink, have children, want more children, education, occupation, about me, my interests, etc. Lastly, you can upload a profile photograph, with the option of making these or any of the previous answers private.
Once you've uploaded your photo, you can start taking advantage of the many services offered by this website. You can check messages, look into media options (upload photos), chat, search (with the advanced search option of applying filters (who are you seeking, which ethnicity, what body type, sexual orientation, and so on.)
On the right-hand side, you'll see a welcome panel, with options to edit your profile, search, check out your account details, or logout. Below this is a small window containing a link to live cam action. There are also ads to related websites, such as FetDig (free BDSM and fetish community), a link to Sex Jibe (the largest and latest selection of transsexual adult DVDs), as well as a link to 14 different categories of cam footage. If the models are offline, you can still send messages or add them to your favorites. The cam reproduction varies from HD to decent quality to pretty ropey/pixellated. Models will offer incentives like free videos to first-time subscribers to their chat rooms. You can also check out comments left by other site users who have already sampled the delights of the live shows.
You need to be aware that clicking on links to the various cam options will take you away from TSMingle to ShemaleMingle.
Functionality
Search tools
Before you have even completed the registration process, you can access the Quick Search function. This is displayed along the top of the screen, and will filter according to the following drop-downs: I am a man/woman/pre-op/TG, TS,TV, CD/MTF/pre-op TG/FTM. I am seeking a: woman/man/pre-op/TG, TS,TV, CD/MTF/post-op TG/MTF/pre-op TG/FTM/post-op TG/FTM. Next, you select your preferred age band for a contact, followed by your country.
At the very top of the web page is a more generic search option, sub-divided into chat, meet me, trending and blogs.
Making contact
There are different ways of getting in touch with other site users. Still, the two most basic are messages (direct to another site user) and chat (a more generalized way of communicating.)
The App
No app version currently available.
Special Features
Members can track your match's activities. There is also a lot of background information to make your time at TSMingle more enjoyable and productive.
You can opt to seek out live cam action by clicking that link at the top of the page, or you can explore the wonderful world of sex toys. The latter link will take you a side-step away from TSMingle to SexJibe. Here you can check out a dizzying array of sex toys, vibrators, women's toys (dildos, dongs, clit stimulation, etc.), men's toys (cockrings, masturbators, penis sleeves and much more), lingerie, lube, new, extras (jewelry, books, DVDs) and more DVDs. You also have the option of creating a wishlist.
Pricing Plans
List of TSMingle pricing
TSMingle is a 100%-free dating site where registration is concerned. There's a one-month premium membership available at the cost of £12.83. Note that this is a recurring charge, so if you decide you'd like to cancel, you'll need to be proactive. Alternatively, you can resort to the coin plan to access some of the site's advance communication features. One coin will cost you £0.86, but this is non-recurring and is treated like a 'pay as you go' option.
You can pay for either with a credit card.
Common questions and their answers
What is TSMingle?
TSMingle is a dating site aimed at the trans community. Unlike many of its peers, this website is free, making it an attractive proposition for individuals who are interested in exploring the world of trans dating but are still novices.
Who owns TSMingle?
TSMingle.com is based in Los Angeles, California, USA.
Is TSMingle legit?
Yes, TSMingle is a legitimate dating site for trans singles.
Is TSMingle a free dating site?
Yes, this is a 100%-free dating site.
How to delete the TSMingle account?
Underneath your username in the top-right corner, choose Settings. You'll see the Delete Account option on the right of the second row. You'll be prompted about permanently deleting your account.
How to cancel the TSMingle subscription?
If you wish to terminate a recurring membership, you can cancel it online.
How to contact TSMingle?
You can contact the site via email, sending your message to info@, or you can click on the Contact link, which produces a web form.
Summary – do we recommend TSMingle.com?
TSMingle represents a good starting point for any trans individuals who are relatively new to online dating. Unlike many similar sites that are geared towards instant attraction and casual encounters, the emphasis here seems to be more in the long-term. However, there are many links to cam action on the shemalemingle site running in parallel with TSMingle. Here you can indulge in more instantaneous interaction.
Most Popular Sites

A large chat dating site, QuickFlirt is like a speed dating service for online flirting!

Together2night.com rewards singles looking to get frisky for a night. It's a viable platform that offers good search and interactive features that help you connect with like-minded people.

Onenightfreind.com is best for the bisexual singles searching for both quick hookups and long-term relationships. It claims that about 82% of its users are educated, thus are precise about what