Review for Eharmony.com High Quality Dating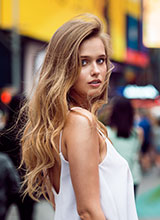 Eharmony.com is among the few online dating platforms that are consistently highly rated. The site aims to find the best serious matches for its users, using a compatibility matching system.
Five facts about Eharmony.com
Global dating platform
Free account registration
Both IOS and Android Mobile App available
Simple website layout
Great Matchmaking for singles
About Eharmony.com
EHarmony.com is an online dating site that aims to find love and long-lasting relationships for singles across the world. Since 2000 they have changed the game in how online dating works with their matchmaking abilities. Flash forward to 2020, and now their website claims that every 14 minutes somebody finds love on their site. EHarmony works by connecting you with the highest quality matches based on all of the users in its database based on the answers you input into the compatibility test. Upon applying to become a member, you are required to fill in a 20-minute compatibility test to best match you with singles online. The length on this test shows how serious eHarmony is about connecting partners online who they know will hit it off, and stay together for the long term. For LGBT singles looking for partners, eHarmony originally developed an alternative website, known as "Compatible Partners" which had great success; however, "Compatible Partners," is now a part of eHarmony.com running on the same servers and domain. Of all online dating sites, eHarmony features the lowest divorce rates, coupled with the highest rates.
Eharmony.com is a UK based dating website that works by connecting you with singles living in and around your local area looking for partners for all types of relationship experiences. Some users seek long-term relationships and satisfaction whilst others are looking for romantic evenings out a few times a week, no matter who you are or what you are hoping for, you are right at home on Eharmony's dating site. The overall experience of using Eharmony is a positive one, aided by the range of special features and the free chat room which can be utilized whenever suits you best, there is never a dull moment to be had.
The Pros of Eharmony.com
Unmatched match making potential
90,000 active members each week
Members stay together longer than any other site
The Cons of Eharmony.com
Pictures are blurred for free members.
Lengthy registration process
Need to upgrade membership to send a message
Member Structure
When looking at the structure of all members who comprise the Eharmony.com database, we found that 53% are men, whilst 47% are women. When compared to other dating sites, the gender ratio is great for all singles to be able to find partners easily.
Registration
Applying to become a member of eHarmony will take you significantly longer than it would on other dating sites. Largely due to the compatibility quiz that all members must fill out upon application. Although the process of signing up is longer, the benefits of being a member soon become apparent. You can become a member via a desktop browser or by using the App, which is available on both the App Store and the Google Play Store. The layout available ln the desktop version is largely similar to the Mobile App.
When you visit the landing page of Eharmony.com, you are asked to provide information relating to the following areas:
Gender
Sexual Orientation
Email
Upon providing the above information, you are required to fill in a mandatory 20-minute compatibility quiz, the answers you provide in this quiz will directly influence the matches you receive. You are able to become a member via linking your Facebook account; however, the compatibility test still needs to be completed before proceeding.
The quiz covers all areas of your personality, interests, hobbies, and preferences, with no stone left unturned. It is important that you answer all questions honestly to be matched with the most compatible singles; otherwise, it may be a waste of your time.
Once the compatibility test has been completed in full, you can then add the following information to your profile:
Name
Date of Birth
Occupation
Height
Education
Do you have children?
Annual income
Location
Religion
Ethnicity
When you have uploaded the following details, you can then add a profile picture to gain significantly more exposure on eHarmony. We recommend a headshot of you, doing something fun and interesting, if possible, to maximize the attention you receive online. If not, a warm smile is a great way to attract singles. Group photos are not recommended, as it can be easy for matches to become unsure about who you are in the photo.
Functionality
Search tools
Finding partners on eHarmony.com is very different from other dating sites in the way that you are unable to search for partners, using any set of criteria. Instead, you are presented with a list of matches each day based on the answers you provided in your personality quiz and your personality quiz alone. There are strictly no other methods of finding singles on the website.
Making contact
When reaching out to singles who you have matched with and would like to get to know better, it is a good idea to be warm and friendly in your approach. We suggest starting by asking about your potential partner. What makes them tick? What is their favourite type of food?
Due to eHarhomy.com being longevity focused when it comes to relationships, you may find it beneficial to ask about things related to relationship longevity. After all, if you see yourself dating this person in years to come, why wouldn't you want to make sure you have the same preferred choice of pet? Or share the dream of living in a faraway country together?
If you come across as a warm, friendly individual at your first point of contact this puts you in the best position going forward with your new partner. Nobody wants to be with a scrooge when Prince Charming may only be a chat away! Remember to be open, caring and compassionate at all times.
App
The layout of the eHarmony.com App is largely similar to the layout of the desktop version, so if you have only ever logged on using a mobile, you are easily able to do so on the desktop version of the site. The eHarmony App is available to download on all devices and can be downloaded from either App Store or Google Play Store.
Special Features
Send a smile – Initiate contact with your matches by sending a smile or a wink.
Favourites list – You can now add users to your Favourites list.
Visitors to my profile – Here you can see all singles who have viewed your profile.
Profiles I have visited – See a list of all singles who have viewed your dating profile.
Pricing Plans
On eHarmony, there are two different membership packages available to purchase.
Basic Membership
3 Months: $59.95
6 Months: $34.95
12 Months: $19.95 / Month
Total Connect Membership
3 Months: $69.95
6 Months: $41.95
12 Months: $24.95
Free services
Site Tour
Favorites List
Matches
Paid services
Able to see all users profile pictures without blur.
Messaging
Use eHarmony anonymously
See who has added you to their favorites list
Payment Methods
The following payment methods are accepted on Eharmony.com:
PayPal
Credit Card
Debit Card
Common questions and their answers
What is Eharmony.com?
eHarmony.com is predominantly an online dating site used by commitment focused singles to find partners whom they will stay in a relationship with, no matter how hard things get. The company was founded in 2000 by Neil Warren and featured the lowest divorce rates of all online dating sites.
Who owns Eharmony.com?
German mass media company ProSiebenSat owns EHarmony.com.
Is eHarmony.com legit?
Yes, eHarmony.com is a legitimate dating site owned and operated by a legitimate company and has been since its inception on August 22nd, 2000.
Is eHarmony.com a free dating site?
Whilst some features of eHarmony.com are available at no cost to all members, to get the best results and have access to the best features, you are required to upgrade your subscription. However, eHarmony.com can still be used for free to find love online.
Summary
EHarmony.com is a hugely popular online dating site that specializes in connecting singles who share high levels of compatibility online. Upon creating your dating profile, they offer a mandatory 20-minute compatibility quiz to best match you with partners they know you will hit things off with best. Although many other dating sites today offer the same type of services, eHarmony is in a class of their own. Not only will the matches you receive be of the highest quality, your relationship will go from strength to strength, not just now, but for years to come. After all, eHarmony.com is able to boast the lowest divorce rates of all online dating sites.
The website and Mobile App are easy to get to grips with, and we are certain it will not be long after signing up before you are making great connections with beautiful singles, whether you choose to upgrade your subscription or not. Although the membership packages are great, they are not essential to find love online here. However, should you wish to streamline the process with extra features, you can do so.
We would strongly recommend this dating site to anyone looking to make meaningful, long-term connections.
Most Popular Sites

LustyLocals makes local hookup dating easier, with nearby connections and casual dates.

Cheekylovers.com has plenty of good-looking members who mostly are from USA. The site has great tools for easier communication. It however lacks a mobile app.

Sign up on upforit.com is free and very quick. It's not mandatory to finish your profile there and then. For just one dollar, the site offers a 3-day premium membership to new users.