Gaycupid – We Review the Popular Dating Sites of 2020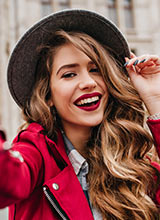 Gaycupid.com is highly marketed for gay men seeking love and serious relationship. It seems like the site is not composed of gay men alone, these is a small percentage of lesbians on the site.
Looking for a Dating Site? Read a Review of gaycupid.com
Five facts about Gaycupid
A dating site exclusively for gay people
One of many popular sites from Cupid Media
Free trial available for all
Easy to create an account
Messaging is not free
The Idea Behind Gaycupid.com
Cupid Media is known for its network of quality dating sites, and Gaycupid.com is one of their offerings for gay people only. By checking other reviews, it seems that people are getting a good Gaycupid.com experience. For those looking for serious relationships with gay men can surely benefit a lot from this platform, as it now claims to have over 200,000 members. The interesting thing is that the site is not just limited to gay men, but it also offers relationship opportunities to gay women as well. Many users have success stories to share about the site. Does that mean it's going to work for you as well? Here's our Gaycupid.com dating site review to help you decide.
The Pros of Gaycupid
Simple to use and easy to create an account
Uploading a photo helps you get a free trial
Various search filters available
Free trial available for members
Suitable for both gay men and gay women
The Cons of Gaycupid
No email verification required
Many fake accounts
No free trial available for mobile app users
Member Structure
As the name suggests, the site is designed to cater to the needs of gay people, so you're going to find young gay men looking for partners on this site. In terms of their geographical location, most of them are from the United States. Still, you will also find a large percentage of gay people from South American countries, such as Columbia and Venezuela. Then, there are folks seeking relationships with men from Asian countries, like Thailand and the Philippines.
Most of the member falls within the age range of 35 to 44, but you can also find older men as well as younger guys looking for some hookup fun. However, you're more likely to succeed if your goal is to find someone to start a serious relationship.
An important thing to mention is that though the people who've signed up for the service are in large numbers, most of them have explored the site using free trial memberships only. Nevertheless, you're still going to find enough people with active profiles to help you enjoy a good dating experience. While most of the members are gay men, the site doesn't restrict gay women from trying its resources and finding a partner. Overall, the member base is quite diverse, giving everyone a chance to find a partner.
Registration
The process of signing up is a breeze. As the interface of the website is quite simple, you won't have a problem completing the registration process. The navigation structure also makes it easy to check links and go to the registration page straight away. There's no need to worry about paying anything at the time of creating your account, as the registration is free of cost. You'll go through a medium-length registration process, but most people would manage everything within 5 minutes. Unlike many other sites, registration doesn't require email verification. It makes the process a bit hassle-free, but we believe it would've been better to ask email verification because it helps deter scammers and discourage spammers from creating fake accounts. There's nothing tricky about creating your profile either because you share some details about you after creating an account. You don't need to upload your photo at the time of signing up, but you can choose to do so if you want a 3-month free trial.
Functionality
Once you've created your profile, it will be easy to find matches using all available features. We like the "Matches" dashboard, where you can find different profile photos along with contact icons. It simplifies the process of contacting members you find compatible. The matches are also divided into categories with gold members highlighted with a golden color and platinum users with a blue color. It's also possible to find compatible partners using the "Search" page. It's good to see the site displaying its members in a linear grid – the platinum members are at the very top of the row. You can use basic filters while searching or go to advanced search to find better matches. The search results will show the headline of different members, along with their last login name and other valuable information, such as age and gender. You can also use specific filters or check different categories to find members – they have categories, such as "Recent Uploads" or "New Members." The availability of searching by "Cupid Tags" is also an interesting feature.
It's easy to contact other members if you're a premium member. For premium members, it's possible to see who has been checking your profile. Your premium membership will also make you eligible to know who has chosen you to add to their favorites list. You can still get yourself started as a free member and send hearts to grab someone's attention. If the other member sends you a message, you can then start a conversation as well. It may work, but things will always be easier for those with paid memberships, as they can benefit from different modes of communication.
Another good thing about Gaycupid.com is that you can find its app version as well. However, there's nothing different in terms of features in desktop and mobile versions. The only difference you may notice is in the way you see matches. You find matches in a linear layout, which is different from the website where you see matches in a grid layout. Contacting others through the app is easy, too, as you can find a heart underneath the member's photo as well as a chat bubble. You can decide how you want to join the other member. The downside to using the app is that you won't be eligible for a 3-month free trial. Speaking of special features, you won't find Gaycupid.com offering much in this regard. Free members won't get many features anyway, but they can still use the feature to view a timestamp on their profiles. As there are members from all over the world, the site offers an interesting feature of translating a message into your native language.
Pricing Plans
You can find two types of membership plans when using Gaycupid.com – Gold and Platinum. The Gold membership does offer some amazing benefits, but the Platinum membership makes you eligible for some extra features, such as VIP profile highlights and translation services. The good thing is that they don't charge you automatically, so you can end your membership whenever you want.
Free services
Basic matching service
Basic search filters
Send hearts
Fee-based Services:
Easy to communicate with all members
Live chat features
No ads
Easy to hide your profile
VIP profile highlights
Improved profile space
Exclusive search features
If you decide to buy a membership, you'll have to pay depending on the type of your package. For instance:
Gold Membership
1-month plan: $24.98/month
3-month plan: $16.66/month
12-month plan: $8.33/month
Platinum Membership
1-month plan: $29.98/month
3-month plan: $20.00/month
12-month plan: $10.00/month
You don't need to worry about in terms of modes of payment, as the site accepts credit cards, bank transfers, and PayPal as well.
Common questions and their answers
Who Owns Gaycupid.com?
The site is owned by Cupid Network Pty Ltd. and helps both gay men and gay women find romantic partners.
Is Gaycupid.com a Free Dating Site?
Yes, you can sign up for a 3-month free trial.
How can You Delete Your Gaycupid.com Account?
You can delete the account in the settings. Keep in mind that there's no way to deactivate your account temporarily, but the site will do it on its own if you don't use it for six consecutive months.
Summary – do we recommend Gaycupid.com?
Overall, GayCupid.com looks quite promising, especially when you're specifically looking for gay men to start a relationship. You can always opt for a free membership to get the hang of how things work here. While the community looks quite exciting, be prepared to deal with some fake accounts while doing your search because there's no real mechanism in place to discourage those scammers.
Most Popular Sites

Benaughty.com lets you get right into the fun dating experience. It encourages a naughty community of singles and couples. Its selling point is simplicity and delivering results with its search functions and communication features.

Cupid.com is one of the leading gay dating sites that successfully brings single gay men together around the globe. If you are searching to date or love a lifetime partner, this is the best platform for you.

A large chat dating site, QuickFlirt is like a speed dating service for online flirting!