Enjoy our Fantastic Review for VictoriaMilan.com Dating Site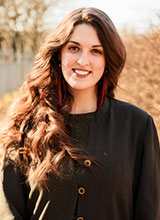 VictoriaMilan.com more of a cheating platform that promises confidential dating to wedded and committed individuals. The site has attractive features for those who want to spice up their sexual game. With its search functions, you can look for a match nearby or anywhere, worldwide.
Five Facts about VictoriaMilan.com
There is a clever 'Panic Button' which immediately switches your screen to something innocuous if you get caught
VictoriaMilan is a large site with lots of active users to interact with
As a worldwide site, VictoriaMilan.com can be a gateway to sexy dates on business trips, 'Boy's weekend away,' and in cities further away from home
There is a VictoriaMilan app for both Android and IOS devices
The site is exclusively for men and women looking for extra-marital fun; there will be no judgement or need for explanations on this site
About VictoriaMilan.com
Married and coupled up people sometimes need something more than they are getting at home. VictoriaMilan.com was created to make meeting like-minded men and women easy, discreet, and exciting.
The Pros of VictoriaMilan.com
The panic button is a fantastic idea but doesn't work on the app
VictoriaMilan.com is a massive site with a great reputation
There are lots of useful, clever, and cool features on the site
The site is attractive, easy to use, and a pleasure to navigate
Privacy and secrecy are facilitated throughout the site
The Cons of VictoriaMilan.com
Free services aren't enough to enjoy the site fully, so subscription is needed
Most of the site members are men
As with most dating sites, there are some problems with bots, fake accounts, and scammers
Member Structure
Geography
Choose a location close to home, a city away, or where you regularly travel for work.
Activity
Messaging
Chat rooms
A blog site to read through
Send gifts
Browse profiles
Search for a date
Send winks and flirts
Share photos
Gender
All genders and sexualities are welcome on VictoriaMilan.com.
Registration
Registration involves nothing more than a valid and active email address, the creation of a username, and the country you reside in.
It's a good idea to keep an email address that is exclusively for dating.
Logging in
An affair dating site should always be logged out of to maintain privacy and secrecy
Choose a strong password that is hard to guess but easy to remember
Changing your password or retrieving a forgotten one is easy to do through your account settings
Creating a profile
As well as the basic statistics, there is the opportunity to add pre-prepared tags to your profile. These will reveal your personality, what turns you on, and the type of relationship you're looking for.
Photos
There is a clever function, which means will blur your profile photos. Your privacy will be protected, and members who would love to know you better can drop you a message and ask to see the real you.
There is a 'Private Key' feature, which allows you to decide who can see your photo albums and/or any sexy pics.
Pick happy, smiling, and fun photos that show off the real you:
a clear photo of your face;
a full-length body shot;
some action photography.
Functionality
Search tools
Basic and advanced searches are available. The fewer specifics you search with, the more members will appear for your perusal.
Searching by profile/username
Add your 'Favorites' to a site list, which will make finding them.
It's likely that most VictoriaMilan.com members will have a username to protect their real identities.
Searching by city
Location is important; the fastest and easiest way to arrange a clandestine date is for it to be with someone who lives close by. VictoriaMilan.com will allow the changing of location as often as you want. It makes sense that having an affair needs to be discreet, and meeting in a city other than your home time is a good idea. It means tourists and business travelers can adjust their search to the location of their next trip.
Making contact
How to send a message
Instant messages can be sent through the button on an individual's profile. Likes and Flirts are also fast ways to send a message that you're interested without the need for actual words. Messages can be sent to a site user to ask for personal info that is missing, unblurred photos and more erotic photos.
First message tips
Use instant messages as it is the safest way to communicate with new people. Chatting via the site means that you don't have to share your email address or mobile phone number. Don't share personal information such as your home address, place of work, and social media. And don't forget to have a look at the profile of whoever you've received a message from to see if you are interested and what you might chat about.
The matching system
VictoriaMilan will match you with people who are close by and compatible with your wants and needs. Your feed will be full of them, and it is fun to browse through and decide who you want to get in touch with.
Gifts
Credits that come with full membership are available to be sent to and impress the site members who excite you the most.
App
Availability
The app can be downloaded for free from the App Store or Google Play for both IOS and Android devices.
Features
The 'Panic button' is not included
There is a useful 'People Nearby' feature, which is exclusive to the app
Design
The design of the app is much like the website
It is very easy to switch between the website and the app
Some features take a long time to load
Pricing Plans
3 Months:49.99 USD / Month - 149.97 USD
6 Months:39.99 USD / Month - 239.94 USD
12 Months:29.99 USD / Month - 359.88 USD
Free services
Registration and account activation
Creation of a profile
Search and browse member profiles
Send 'Winks' to members you fancy
View photo albums
Check out who has been looking at your profile
Add to your list of 'Favorites'
Fee-based services
Send and read instant messages
Use your free credits to send fun virtual gifts
Check who has added you to their 'Favorites'
Payment Methods
Credit card payments (with anonymous billing) is the safest way to pay for your subscriptions. It will auto-renew, so be wary.
Common questions and their answers
What is VictoriaMilan.com?
It is a site that was created as a safe, secure, and discreet place for married and coupled up people to meet and arrange illicit affairs.
Who owns VictoriaMilan.com?
The site is owned by an American company that operates throughout the world.
Is VictoriaMilan.com legit?
Yes. VictoriaMilan.com is legitimate. It is a large and active site with millions of members.
Is VictoriaMilan.coma free dating site?
Registration, account creation, app download, and some services are free.
How much does VictoriaMilan.com cost?
Depending on how long you sign up for premium membership costs from $49.99 to $29.99 per month.
How to delete an VictoriaMilan.com account?
Go to your account settings and search for the 'Deactivation' button. This will only deactivate your profile. To fully delete, you need to email the customer service team.
How to cancel an VictoriaMilan.com subscription?
To cancel a subscription, you need to email the customer care team and have them stop the auto-renewal service.
How to contact VictoriaMilan.com?
There is an email address, telephone number, and feedback form.
Summary
If you're looking for a safe, discreet, and fun place to meet someone for an affair, then VictoriaMilan.com is a good place for that. Subscription is needed, but the features of the site and app make it worth the money.
Most Popular Sites

Male gay dating site BuddyGays is best for men looking for gay friends or relationships.

Cupid.com is one of the leading gay dating sites that successfully brings single gay men together around the globe. If you are searching to date or love a lifetime partner, this is the best platform for you.

The sister site of BuddyGays, GaysGoDating, is a fun and quirky gay dating site for men.