Enjoy This Useful Review for OneNightFriend Dating Site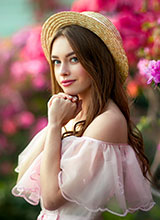 Onenightfreind.com is best for the bisexual singles searching for both quick hookups and long-term relationships. It claims that about 82% of its users are educated, thus are precise about what
Five Facts about OneNightFriend.com
The option to add Videos helps users to agree to dates as the moving image is easier to trust than a still
There is no app, but there the site does have mobile technology
There is the possibility of finding either a committed relationship or casual dates on the site; just be honest about what you're seeking
There are various levels of membership to suit individual requirements and budgets
There is a fun chat room to get involved with
About OneNightFriend.com
OneNightFriend is a dating site that focuses on meeting people quickly and having fun. There is no reason why you couldn't meet someone to enjoy a long-term relationship with, but most people on the site seem more interested in sexy messages and hookup dates.
The Pros of OneNightFriend.com
OneNightFriend seems to be focused on casual dating and one night only dates; this is great if that's your aim
It's very easy to use and navigate; the simplicity makes finding a new friend a fast process
The mobile site is easy to use and much more discreet than the desktop homepage
If you use the search criteria to its fullest, you can find someone who looks like your dream date
It's a site used by people all over the world, so there are millions of new people to be met every day
The Cons of OneNightFriend.com
As the site is based around the idea of casual dating, it's not a good option if you're looking for a serious relationship
You need to pay for full membership to be successful on the site
There is no emphasis on personal detail or identity verification, so Bots are not uncommon on this site
There seem to be more men than women on the site, which could be frustrating
Member Structure
Geography
Where you live will decide who you receive as a compatible match and who will receive you.
Activity
Instant messaging
Direct messages
Chat rooms
Browse and search member profiles
Gender
All genders and sexualities are welcome on the OneNightFriend dating site.
Registration
Firstly, choose between the desktop or mobile site and click the 'Sign Up' link. You need an active and valid email address to complete the registration process. After that, you need to check your email for the activation code and input it into the site. You're then ready to create a profile and start dating.
Logging in
You can log in through the desktop or the mobile site. It's good to log out of your account to maintain privacy, so choose an easy to remember password. You can change or retrieve a forgotten password at any time.
Profile questions and details needed
The profile information required is based on a template that includes physical appearance, relationship preferences, and whether you drink or smoke. You don't have to answer all the questions, but other users can message you and ask for the information. The details you give at registration inform whose homepage your photo and Bio will appear on. The site encourages you to fill in your profile as anyone seriously looking for a date would avoid the men and women who have given limited answers.
Photos
It's better to choose recent pictures from the last six months, unfiltered and without bunny ears. Pick a head shot, full-length picture, and action shots from showing you having fun. You can adjust your settings so that only people on your Friends List can see your photos. This is especially useful when sharing erotic pictures, only show them to those you trust.
Note: the opportunity to add a video to your profile is fun and will gain you extra likes.
Functionality
Search tools
Registration details decide who sees your pic and Bio as that seems to be based on your age and location.
Physicality and relationship preferences are the main search criteria. It would be nice to have the option to include hobbies or interests too.
Your search preferences can be saved for ease and speed but can be changed very quickly, depending on your mood and location.
Searching by profile/username
The people you have 'Liked' or made a 'Favorite' can be saved and easy to find. It would be a good idea to do this so that you can chat with people you know and trust.
Searching by city
The location will be detailed in your Bio, and most people you see will be within 50 miles of your registration postcode.
Your place in the world can be easily changed. So, if you're on holiday and looking for excitement, it is possible with an international site such as OneNightFriend.
Making contact
How to send a message
The 'Chat' feature is easy to access through the button on a person's Bio and your 'Messages' folder
There is a 'Wink' feature to attract attention
The 'Flirt Cast' is a set question that can be sent out to lots of users at the same time to gain maximum attention
First message tips
An Instant Message through the site is the safest and most secure way of talking to someone new
Never reveal personal details such as your address
The matching system
There is no match-making service other than the search the site does by using your registration and profile information.
App
There is no app version of OneNightFriend, but there is a mobile version of the site.
Pricing Plans
1 Day:0.99 USD / Day - 0.99 USD
1 Month:36.41 USD / Month - 36.41 USD
3 Months:20.41 USD / Month - 61.24 USD
6 Months :16.50 USD / Month - 98.99 USD
Free services
The sign-up process
A personal profile
The search tools used to find matches
Instant messaging
Fee-based services
Fully inclusive $24.99
Basic service
Full encryption
An invisible mode
Automatic deletion of your browsing history
Have your profile featured high up in the search results of people near you
Receive 'Message Read' receipts
Have your profile 'seen' by 5 x more people
Chataholic $16.99
The free service and the search/message extras from the Fully Inclusive list.
Extra Security $11.99
The basic service plus the privacy extras from the Fully Inclusive list
Payment Methods
Credit card payment on an auto-renewal basis is the standard way of paying for subscription services.
Common questions and their answers
What is OneNightFriend.com?
It is a fun dating site that gives men and women the chance to chat, flirt, and meet up for dates. Cheeky hookups and romance are all a possibility.
Who owns OneNightFriend.com?
OneNightFriend is owned by a large multi-national company that operates lots of successful dating sites.
Is OneNightFriend.com legit?
Yes, it is a popular website with millions of members who trust the safety and security of the site and management team.
Is OneNightFriend.com a free dating site?
Account activation, registration, and profile creation are free.
How to delete an OneNightFriend.com account?
Go to the 'Settings' section of your profile, and in the bottom right-hand corner, there's a 'Remove Account' button. Follow the instructions to delete your account.
How to cancel an OneNightFriend.com subscription?
Go to the 'Settings' section of your profile and access 'Subscriptions' to stop the auto-renewal service.
How to contact OneNightFriend.com?
The Customer Care Team can be reached via contact forms and the telephone. They are dedicated to site safety and will investigate any suspicious users or issues that need attention.
Summary
Yes, this is a fun and simple site which has lots of active members. The price of subscription services is fair and can be easily cancelled when needed.
Most Popular Sites

Male gay dating site BuddyGays is best for men looking for gay friends or relationships.

Cupid.com is one of the leading gay dating sites that successfully brings single gay men together around the globe. If you are searching to date or love a lifetime partner, this is the best platform for you.

The sister site of BuddyGays, GaysGoDating, is a fun and quirky gay dating site for men.