Hellohotties – We Review the Popular Dating Sites of 2020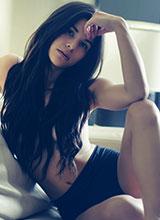 HelloHotties is a hookup dating site for hot flings with single hotties!
Looking for a Dating Site? Read a Review of Hellohotties.com
Five facts about Hellohotties
It only takes 2 minutes to fill in the different fields when you register
The website is gay-friendly
Singles using this website are generally looking for hookups or one night stands
Design is quite simple and easy to navigate
Search tool with various filters for a more precise search
The Idea Behind Hellohotties.com
Are you tired of always meeting singles who are expecting you to commit for a long term relationship? You just want to have fun and meet naughty hotties? You prefer to arrange hookups or one night stands rather than have long and boring dates in which you talk for hours? Then Hellohotties is the website you are looking for!
On this dating site, you can meet hotties who live near you by using the location-based search and start flirting with them right off the bat. It does not matter if you are interested in meeting young women/men or if you prefer to look for a milf/mature man, you can find it on this website. Indeed, most websites have either a young user base or a more mature user base, but the great thing about Hellohotties is that you can find someone no matter how old you are! Here, users are not afraid to show their feelings and desires. They can communicate openly without hesitation and fear of being misunderstood.
The Pros of Hellohotties
They have a large user base
Most users are looking for hookups as advertised
You can send video messages
Useful features such as "Flirtcast" and "Like Gallery"
Easy to use
The search tool is really helpful
The Cons of Hellohotties
You can only send five chats a day if you are a free member
Some profiles seem fake
Member Structure
Regarding the member structure, we can say that the majority of users are within the age range of 2035. There is a high member activity (80.000 members active weekly), and you can find members from all around the world. However, most members seem to be from the USA (300.000 members from the USA). Finally, this website has more than one million users worldwide.
Registration
When you sign up to the website, you only have to fill in five different fields. Firstly, they will ask you to select your gender and the gender you are interested in: are you a man looking for a woman? A woman looking for a man? A man looking for a man? Or a woman looking for a woman? Then, you will have to select your age (between 18 and 78), your location (city and zip code), your email address, and your password. Once this is done, you will simply have to click on the button "join now," and they will send you an email in order to verify your email address. You will have to click on the link inside the email, and your account will be activated. You will then be able to access the dating site and start using the free version of the website. If you want to make your profile more attractive, they advise you to complete your profile more deeply (picture profile, interests, appearance, etc.)
Functionality
Search tools
When you go to the search tab, you will see that there are many different filters you can apply to find singles with a better compatibility level. You can select the basic information (gender, age range, location, orientation, users with photos only), but you can also select more advanced filters such as physical appearance (ethnicity, height, body type, hair color, eye color) or lifestyle (marital status or what they are looking for). If you don't want to waste your time sending messages to members who never respond, you can also sort your results by responsiveness. This way, you will have the members who are more prone to respond to messages appearing first.
Making contact
If you want to show your interest to other singles, you can send them winks or add them to your favorite list, and they will be notified about it. But the most effective, straightforward, and simple way to contact someone is simply to send him/her a message. Even if someone has not sent you any likes or winks, you have the possibility to send him/her a message. However, if you are a free member, you are only allowed to send five free chats each day, so use them wisely! If you want to be one hundred percent sure that someone likes you before you send him/her a message, you can go to your "notifications" tab and see who liked your profile, who sent you winks, and who visited your profile and send messages to these singles. Indeed, there is a "like gallery" that allows you to see profiles appearing one by one and send likes to the ones you prefer.
The App
There is an optimized mobile version if you use the website with a mobile device such as a smartphone. Hellohotties also offers an IOS app that can be downloaded from Apple iTunes to use it on an iPhone or iPad. You can enjoy a fresh, new design and easy app with intuitive navigation, and you can find all local matches with a handy map search feature. You can make more friends and increase the reply rate by allowing non-paying members to answer their messages. Also, by activating these features, everyone is able to get to the top of search results and highlight their profiles.
Special Features
Regarding the special features, there is the "like gallery" that we explained earlier, and there is the possibility of sending video messages or uploading photos and videos on the chat. There is also another special feature called "Flirtcast" (you are allowed to 3 flirtcast daily): it is a feature that allows you to send the same message to all your matches in just one click.
Pricing Plans
1 Day 0.99 USD / Day 0.99 USD
1 Month 36.41 USD / Month 36.41 USD
3 Months 20.41 USD / Month 61.24 USD
6 Months 16.50 USD / Month 98.99 USD
Free services
Create your account
View other members' profiles
Send 5 chats every day
Send 3 flirtcast daily
Use the "like gallery"
Send winks to other members
Fee-based Services
See the pictures in full screen
Send unlimited messages
Send unlimited likes
See all the member's videos
Share photos and videos through the chat
Email matching thanks to the smart search engine
You can pay with MasterCard, Visa, or American Express.
Common questions and their answers
What is Hellohotties?
Hellohotties is a dating site designed to help singles who want to find hotties near them in order to arrange one night stands or hookups.
Who owns Hellohotties?
Hellohotties is owned by Together Network: a company that brings together leading online dating companies into a unique exchange point of nearly twenty percent of the world's digital market.
Is Hellohotties legit?
We can not guarantee you that you will not find fake profiles on the website. But other than that, the website is legit. However, be aware that there is an automatic renewal on any paid membership.
Is Hellohotties a free dating site?
You can use Hellohotties for free if you want, but you will be limited in many ways. Indeed, only paying members are allowed to send unlimited messages, flirtcasts, to send videos and photos, etc.
How to delete my Hellohotties account?
Go to "My Settings," scroll down and click on the "remove account link." After that, follow the different steps, and your profile will be deleted.
How to cancel my Hellohotties subscription?
If you wish to stop repeat billing, you can cancel the automatic payment at any time before the date of the recurring payment. Please visit the "My Account" page to manage your subscription. After canceling your subscription, you will no longer be entitled to use it at a preferential rate.
Summary – do we recommend Hellohotties.com?
If you are looking for a simple way to meet many singles quickly in an environment where there is no complex about hookups and sexual encounters, then this website can help you. The website is user friendly, the search tool and the different special features are very useful. However, if you really want to be able to get several dates, you might want to upgrade for a paid membership since you are very limited with only five chats a day.
Most Popular Sites

Hornycontacts.com is open to straight, gay, lesbian and bisexual singles to find and date other like-minded individuals for casual hookups, love and even lasting connections. With good search functions and interactive features, the platform is just full of fun.

Igetnaughty.com site is open for the singles and couples looking for bisexual relationships or any other types of connections that can quench their varied fetishes. It is known for being the most liberal dating site resource as it satisfies the needs of its members.

Naughtydate.com is a dating site where you can hang out, flirt and mingle with like-minded hot singles, whether gays or other sexual orientation. With a huge membership base, the website is just a hotbed for casual hookups and flirty encounters.