Modern Casual Dating in the Smartphone Era – Review for Hinge.co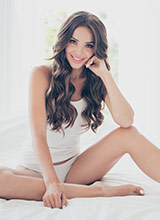 In stark contrast to traditional dating apps, Hinge is a mindful dating app that encourages users to delete it once they have found their match! Best for relationship dating and singles looking for meaningful dates.
Five Facts about Hinge.co
Designed for singles looking for serious relationships
Plenty of profile information about every user
Register through your Facebook profile or mobile phone number
Mandatory number of photos required on registration
Open for users of all ages, genders, and sexual identities
About Hinge.co
The first thing to understand about how Hinge.co works, is that the app was created to form genuine connections between real people. The Hinge.co experience is all about finding compatible singles who match your preferences, and so the sign-up process is much more detailed than most dating sites, but then you can review for more information about other users as you browse! Our Hinge.co dating app review takes a look at how the app works, how good the functionality is, and whether the membership is broad enough to cater to every single person! Now, part of the Match.com group of dating services, Hinge says it is an app designed to be deleted, once you have found your ideal match. This means it has been created to avoid users spending hours swiping through matches, and more time connecting and meeting with new people. It certainly sounds interesting and a unique business model in the world of app dating!
The Pros of Hinge.co
Secure app with very few fake profiles
Lots of detail and information in the member profiles
Sending likes and comments is free of charge
Match suggestions are made and renewed every month
Location tracking to find members near you
The Cons of Hinge.com
Matches are made on a roulette basis, rather than based on specific criteria
Messages can only be sent to mutual contacts
Takes longer to create a profile
Member Structure
Hinge.co has over 5 million users around the world, so a large membership across several countries. The majority of members are based in the United States, and the average user is a younger professional with the typical user age being around 24 to 32 years old. Hinge.co reports that their membership ratio is split evenly, with 50% female and 50% male users. The app is not dedicated to any specific age group or sexual preferences, so when users sign up, they can select whether they wish to be matched with men, women, or both for bisexual members. Members on the app are very active, and with free and easy functions such as sending likes and comments, it is fast and simple to interact and start communicating with people. However, you can only send messages to mutual contacts, and so you will need to connect first before you can start a proper conversation.
Registration
Given the amount of information required to create a Hinge.co profile, it does take some time to create your dating profile, so set aside some time! You can create a mobile login using either your Facebook account or mobile phone number and will need to enter a verification pin to confirm the accuracy of those details. The member login process has a step-by-step process, so whilst you are asked for a lot of information, it isn't complicated to complete, and you can fill it in one bite at a time. Every user must upload a mandatory six photos, and complete the obligatory information, although you have the option of deciding what does and does not display on your profile. The profile questions are split into sections called 'My Vitals,' 'My Virtues,' and 'My Profile.' There are mandatory requirements, such as dropping a GPS pin on your location; don't worry, this doesn't give out your home address, but locates exactly which area you are based in! Other required information includes your job, religion, age, height, whether you have children, and your ethnicity. The Virtues section asks questions about your opinions, which helps assess your compatibility with other members – for example, your political views and opinion on drinking. You don't have to answer all of the profile questions, but need to pick at least one! Hinge is available for free download on both iOS and Android from iTunes and the Google Play Store.
Functions
Search tools
Hinge.co allow you to search profiles and see all the information each user has chosen to share. You can send likes and make comments on other members' profiles free of charge. Learning how to search on Hinge.co is simple, with a clean interface and easy to navigate the app. Matches are recommended by Hinge, and they monitor your responses to try and finesse the suggestions you receive. These are also updated monthly to ensure any new users who match with your feature in your suggestions! Messaging functions are free but only available to mutual contacts, and you can search by city or location with the GPS information provided at sign up. To indicate that you like a match, you click to like or select the X button if you aren't keen – if you both choose to like the suggestion, Hinge will notify you both.
Making Contact
Matches are displayed in a roulette-style, and once you have connected are free to send messages free of charge! You can also send likes and make comments in a similar format to social media, which is a great way of letting somebody know you are interested and would like to connect! Preferred members with a premium subscription upgrade have unlimited likes, whereas standard members have a limit of ten. Hinge says limiting your likes makes the ones you do decide to send more meaningful. First message tips, chatting, gifts, matching system.
Pricing Plans
Preferred member subscriptions cost:
$8.99/month for 1 month
$6.09/month for 3 months
$4.99/month for 6 months
Free services
Creating a profile and registering
Messaging with mutual contacts
Sending likes and comments within your daily limit
Viewing who likes your profile
Fee-based services:
Unlimited likes
Access to advanced preferences
Payment methods:
subscriptions on Hinge can be paid for either through your mobile phone payment service – for example, Wallet or Google Pay. You can also use a credit card to pay for your subscription directly, although Hinge is only available as an app, so the payment has to be made through your mobile phone.
Questions & Answers
Is Hinge.co legit?
Hinge is a genuine dating app, available for free download for either Android or iOS. It is now owned by Match.com, one of the biggest online dating service companies, and has been around since 2012 with rebrands carried out in 2015 and again following the Match acquisition in 2019. It has over 5 million users worldwide, and is available in most countries, although over half of the users are based in the States.
How much does Hinge.co cost?
Hinge is free to download and free to use! You can upgrade to a preferred membership subscription for $8.99 for one month, but if you are happy to stick to the 10 likes a day limit, then all the functions are available for a free membership without the upgrade.
How to cancel a Hinge.co subscription?
You can cancel a premium subscription at any time, directly through the Account Settings on your mobile app. Please note that subscriptions are auto-renewed, so you need to cancel this if you don't wish to continue with it. There are no refunds available, so if you have signed up for a 3-month subscription and cancel before the end of the term, you won't receive any money back so you should make the most of your premium subscription until it expires!
Summary
Hinge is a refreshing take on the world of online dating, with a modern and easy to use app which users can navigate quickly without needing to spend much time working out where everything is. The likes and comments work well, as they resemble social media interactions and are intuitive, although it might be frustrating to have a maximum of 10 likes per day! The idea behind Hinge is that it makes meaningful connections; certainly, registering takes much longer than most dating apps, but having such extensive information about each user makes the matches you receive far more likely to be successful. All in all, most features are available through a free subscription, and the search functions are quite common in dating apps – it is the level of detail and information provided that makes Hinge a little different. We particularly like the 'We Met' function, whereby you can report back to Hinge on a date you had, and whether or not it went well. It is great to see a dating service actively seeking feedback to continually improve the services they offer!
Most Popular Sites

Seekmeetdate.com welcomes members from all walks of life as long as they are 18 years and above. The chart rooms offer real-time conversations without the hassle of message filter.

Sign up on upforit.com is free and very quick. It's not mandatory to finish your profile there and then. For just one dollar, the site offers a 3-day premium membership to new users.

Benaughty.com lets you get right into the fun dating experience. It encourages a naughty community of singles and couples. Its selling point is simplicity and delivering results with its search functions and communication features.