Tinder – We Review the Popular Dating Sites of 2020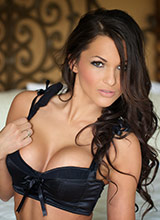 One of the best-known dating apps, Tinder is best for quick dating opportunities; it tends to be quite superficial since choices are made solely on appearance, so perhaps best for hookup dating.
Looking for a Dating Site? Read a Review of Tinder
Five facts about Tinder
A Massive number of people use this app around the world
The app is under constant development
Easy to join and be accepted as LGBT+
Ability to connect to your other social media apps
Easy to determine whether you want to date someone
About Tinder
Tinder is an online dating app that has been in the news a great deal for the last few years. It started as a hookup app for people, but now it is seeing a more mature, slightly older group of people come to the app. That means you can expect to see all kinds of people on this app and not just vapid youths. Tinder has a lot of different features, but the most noteworthy one is the swiping feature. While this was not the first app to use the feature, it's certainly the most famous. You view a brief of someone's information and then determine whether or not you want to send a like or not. If you like someone and they like you, then you can connect and talk.
We're going to review the question, how does Tinder work? That way, you know whether this is the app for you and how to make it work for your various needs. If you're interested in the hookup scene or finding someone long-term, this app can help.
The Pros of Tinder
Every app has some pros and cons when it comes to finding dates. When you join Tinder, you will find some of the following:
Absolutely massive dating app with millions of members
The app supports LGBT+ members
You can use the app very well for freeText
You can add music to your profile to let people know your favorites
The app can help you make choices to appear more attractive
The Cons of Tinder
The app's popularity has attracted some scammers
Your profile can get crowded out with so many options
Member Structure
As we've already established, there are millions of people using the app at present. That means you will have plenty of people to meet on the app. Yet, it's essential to also think about the areas in which people are using the app and where they are not. For example, roughly ten million people are using the app within the United States. However, this app is top-rated in other parts of the world, too. Europe, especially Western Europe, has many countries with hundreds of thousands of users online.Text
All in all, there are 50 million people on the app. Still, it is difficult to pin down the number of male and female users owing to the significant presence of LGBT individuals on the app that might not identify as one or the other. Still, many women and men are using this app.
Registration
Before you sign up for the app, you'll have to get the app on your mobile device. This simple process can be completed by having you go to the Apple App Store or the Google Play Store. You may also join the app by logging in through your Facebook account.
Registering on the app is easy and only takes a few minutes to get established, but it will take much longer to fill in your profile so that you can be attractive to other members. First, you'll want to fill in the necessary information like your age, area, and talk about what yourself. That description is the first thing that people see when they come across your profile. You need to make a good first impression by using the app. You can have the app choose from several pictures, so the best one is put up first. Then, you can add other pictures to give people an idea of what you're all about.
The features of the app are numerous, providing you with the chance to boost your appearances on the app, find people in your area by swiping, and giving you top picks that seem like they'd be right for you according to the app's algorithm. There are many elements of the app that make it a superior dating experience.
Functionality
Search tools
How to search
Finding people on Tinder comes down to mutual attraction. You can set a distance on the app in which you will find people from that area. They'll appear on your screen, and you can swipe left to say that you don't find them attractive or swipe right. Most people take a few seconds to read your profile and swipe. Once you match with someone, you will be able to send messages to them. If you miss-swipe, then you can use a rewind for premium members and try again. You can un-match from people if you don't like them anymore and then find more people.
Making contact
Making contact on this app is done through simple text messages that are directly on the app. You can turn on reading receipts to check if someone has read your messages or whether they have not read them yet. The contact methods are entirely reliant upon you, making that first move to swipe right on the potential date. If you don't both like each other, there is no way to connect.
Pricing Plans
Tinder Gold
1 month: $ 14.99
6 months: $ 52.99
12 months: $ 82.99
Tinder Plus
1 month: $ 9.99
6 months: $ 34.99
12 months: $ 54.99
Free services
Registering your profile
Taking part in the swiping match system
You can use a super like per day
Meet people from your local area
Paid services
Find people in other parts of the world
See who likes you back
You can swipe as much as you like
You get to rewind your swipe if you mess up
Your profile gets shown first
Common questions and their answers
Who owns Tinder?
Tinder is owned by Match Group. This company has interests in many different dating platforms and apps. They are a very popular company that can be seen in other popular apps and apps.
Is Tinder legit?
Yes, Tinder is very legit. While some people are undermining the effectiveness of the app, it is a secure and fun place to find dates. The app has indeed helped millions have dates or hookups, too. All in all, the app is safe to use.
How much does Tinder cost?
Here are the costs associated with using a paid version of the Tinder app:
Tinder Gold
1 month: $ 14.99
6 months: $ 52.99
12 months: $ 82.99
Tinder Plus
1 month: $ 9.99
6 months: $ 34.99
12 months: $ 54.99
These costs can change, but the quality of the app is far better in the paid version.
Summary – do we recommend Tinder?
Tinder is one of the most popular apps that are out there today. It has amassed tens of millions of people on the app, and more people are joining every day. The app uses the location and the mutual liking system to bring people together for dates and more. While the app has been used mostly for hookups in the past, the fact is that a more mature audience is seen on the app.
That's why there is a divide between the over 28 and under 28 crowds. While the app does to go great lengths to protect you from scammers, the fact remains that some get through. If you're using this popular app, you should be wary and be careful of what you're doing. All that aside, this app has a unique approach to dating that could benefit many people.
Most Popular Sites

Loveaholics.com is a platform for casual online daters and hookers. In terms of communication features, users can directly message a potential hot date or use the flirty Wink, Like Gallery or the Favorites features on the platform. Its search functions are also efficient.

Meetwild.com chat room is wild with naughty conversations. With the search filters rewarding you with adult dating members, naughty friends, married individuals and even singles mums, your options are broad.

Wildspank.com has many locals looking to connect and shag for quick satisfactions. Those willing to build long-term relationships can still succeed on the site as it offers such supportive features.