Top Lesbian Dating New Review for Wapa-App.com!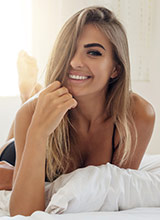 Wapa is a lesbian dating site exclusively for women. Lesbian, bi, bi-curious women are all welcome, whether CIS or trans and the community are empowering and supportive.
Five Facts about Wapa-App.com
Exclusive to lesbian, bi and bi-curious women
GPS tracking to find members near your location
Translation service to connect with international users
Minimum user age of 18
Safe and secure site with manual monitoring
About Wapa-App.com
If you're considering finding love online and would like to know how Wapa-App.com works, we are here to help! Our Wapa-App.com dating app review looks at all aspects of the app; how secure it is, how advanced the functions are, what the Wapa-App.com experience is like, and how likely it is to help you find your real ideal woman in your local area. Wapa has been around for a while, and was previously called 'Brenda' – it claims to be the most popular dating app for lesbian and bi women around the world, with membership growing at a rate of 15% every month! The average user age is 30 years old, so the app caters to single women across a spectrum of ages, and includes functions such as a voting system where users can flag accounts they suspect to be fake – those accounts reported by several members can then be manually verified and removed if necessary. Security is one of the key benefits to Wapa, which stands out from generic dating apps catering specifically for women, and with robust security features and the ability to set a unique passcode to keep your dating life private.
The Pros of Wapa-App.com
Dedicated lesbian and bi dating app
The free and quick registration process
Unlimited messaging even with a free account
Translation service built-in to chat with international women
Option to link with social media profiles
The Cons of Wapa-App.com
The small user base in comparison to some of the larger dating apps
No email verification process
Only permits sending one photo at a time
Member Structure
One of the things we liked most about Wapa-App.com is the exclusive nature of the app, helping gay women to avoid trawling through male dating profiles in search of new connections. However, it is also welcoming and open to bi-curious women who perhaps are seeking their first lesbian dating experience. The membership is incredibly diverse, and a clever in-built translator makes communicating with women around the world easy – a smart tool given than the 300,000 active users around the world are based in countries such as the UK, Spain, Brazil, and Italy. The app is, therefore, exclusively for women and tends to attract an active community with the option to see when people were last online – although you can turn this function off if you value your privacy.
Registration
The registration process is very fast, although you will need to confirm that you are over 18 years old to comply with the app terms of use. Signing up and creating a mobile login takes literally less than a minute, and the installation of the app on either iOS or Android is free of charge. Once you have created a member login, you can create a profile at the time, or return to it later. One factor that adds a layer of security is that the moderation team approves every profile photo, so you will find genuine profiles and less explicit content. You can choose how much information to add to your profile questions, although there could be more details available on profiles, as these are a little sparse.
Functions
Search tools
Learning how to search for Wapa-App.com is simple. You can search profiles using a straightforward tool as well as creating one-minute video messages to make your introductions! Messaging is free and unlimited to all users, and as well as running a search mobile on your phone, you can also search by city or location, and track users near you with the GPS location feature. If you plan to travel, one great feature is to be able to log in to your destination country; you can start connecting with users before you arrive, and use the excellent translator service to overcome any language barriers! The app features work well, with functions such as video messaging and GPS tracking to bring your dating experience to life! The interface is clean, easy to use, and simple to navigate, with all of the functions and dropdowns working well on either operating system, so clearly designed specifically for app use.
Making contact
Wapa-App.com is packed with ways to send your first message and make the best possible introduction before you start chatting! As well as the video message option, you can send quick messages such as 'hot,' 'wink,' 'meet me later?' and 'drink?' – definitely useful if you are stuck for words! There isn't a matching system as such, but you can search by location to find members nearby, or search by city to find single women in your destination. One nice feature is the option of turning off some of the functions if you don't wish to be tracked or would prefer your profile not to display the last time you were active online.
Pricing Plans
Premium subscription costs:
$4.99 for 1 month
$35.99 for 1 year
Free services
App download
Creating a profile
Uploading up to 5 photos
Unlimited messaging
Video messaging function
Fee-based services:
Removal of ads
Built-in translator service
Uploading up to 10 photos
Additional security features
Questions & Answers
How to cancel a Wapa-App.com subscription?
As Wapa is paid for via your mobile payment provider, to cancel your subscription, you will need to visit the app store on your Android or iOS device; either iTunes or Google Play Store. Head to the subscriptions section, and you can cancel your Wapa subscription there. If you wish to delete your profile altogether, you can select 'Edit Profile' on the app home page – select the red 'Delete' button and confirm you wish to delete your profile.
How to contact Wapa-App.com?
You can get in touch with Wapa customer services via email at help@wapoapp.com - whilst we couldn't find a live chat option or direct chat feature, Wapa does say they offer one to one support to all members, so I'd hope to receive a quick answer to help deal with any queries!
How much does Wapa-App.com cost?
Wapa is free to download and free to use – some of the key functions such as messaging and sending and receiving video messages are included in free membership. However, there are limits on the number of nearby matches you can receive, which increases from 100 to 500 with a paid subscription. Other features, such as the translator, are only available on a paid subscription. This costs $4.99 for a one-month subscription period or $35.99 for a year.
Summary
Wapa-App.com seems to be one of the best dating apps for lesbian and bi women – the security of the app is high, and the manual verification processes are a step up from the algorithms and automated filtering we see elsewhere. With email verification as an added step, Wapa could offer the best security settings out there! The translator service is an excellent addition, although it is a shame this is only available on a premium subscription. With a smaller user base than you might expect on one of the bigger apps, this is to be expected given the dedicated nature of the app for gay women, so for value for money and the best investment of time, we think it is a winner!
Most Popular Sites

LustyLocals makes local hookup dating easier, with nearby connections and casual dates.

Cheekylovers.com has plenty of good-looking members who mostly are from USA. The site has great tools for easier communication. It however lacks a mobile app.

Sign up on upforit.com is free and very quick. It's not mandatory to finish your profile there and then. For just one dollar, the site offers a 3-day premium membership to new users.