Review for Manhunt: Is It Good for Gay Dating?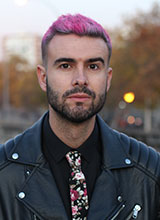 Manhunt.com is a gay dating website with several gay men in search of fellow gay single men for intimacy. Its search future is quite reliable and yields profile options that are quite enticing. The conversation features on the platform are just top notch.
Five Facts about Manhunt
Specialized Gay Dating Site
IOS Mobile App
Used by 30,000 singles daily
Free Video Chat Room
Has limited free features for users
About Manhunt
Manhunt.net is a popular gay dating site used by singles in a vast number of locations across the world. Of all the connections made here, over 80% were no strings attached sex, which essentially classifies this website as more of a hookup site. Not many singles here are looking for relationships, so if you are seeking commitment, this is not the dating site for you, and we suggest you search for a better alternative. The company was founded in 2001 and is owned by Online Buddies, Inc. At the time of writing, they sport a member count of over 6,000,000 unique users, with 30,000 single men logging in each day to connect with new partners online. Of all the countries that use Manhunt.net to find partners, the USA, Mexica and Argentina are where the activity is most common among residents.
The Pros of Manhunt
Great place to meet partners for casual sex
Offers a wide range of free special features
Free Chatroom
The Cons of Manhunt
No Android App
Pricey memberships
No 24/7 support. The only way to contact Manhunt is via email No 24/7 support. The only way to contact Manhunt is via email.
Member Structure
When looking at the structure of all members that make up the database of Manhunt.net, over 1.5million users are located in the USA. The large majority of people who use this site predominantly reside between the 21-35 age range. Of all members, singles in the USA, Mexico, Argentina, and the UK use Manhunt the most.
Registration
Similarly to other dating sites specializing in connecting local users for casual sex, Manhunt.net offers a concise application process, which can be completed from start to finish in less than two minutes. You can sign up to become a member using an IOS device, such as an iPhone, or on the desktop browser version of the website, however, you are unable to become a member by linking your Facebook profile. Manhunt requires the following information before you can proceed with your profile:
Adding a profile photo to your account on Manhunt is mandatory and cannot be skipped. The best way to maximize the amount of attention you received from men online using Manhunt is by uploading photos of you doing different, interesting things. This truly shows off your personality and allows other men to gain a good insight into who you are before meeting face to face.
Once you have a list of men in your area available to meet, reach out with a flirty message expressing your availability and desire to meet in the days to come. We find that being confident is the best approach to secure more male partners, and starting the chat first is a great indicator to others that you are oozing that all-important confidence.
Functions
Search tools
When searching for partners on Manhunt.net, there are multiple ways you can choose to do it. At the top of your screen on your main dating profile, there are different sets of criteria in which you can edit to find different partners.
The sets of criteria in which you can change are:
Distance from you (1km, 5km, 10km, 20km, 25km, 25km+)
Your Location
Last Login
Men Online Now
New Profiles
All Profiles
Changing each or any of these criteria will directly influence your search results.
Making contact
When it comes the time to express your feelings towards a smokin' hot guy you've discovered on Manhunt.net, what is the best way to approach it we hear you ask?
Well, we find that the best way to break the ice with your new partner, and secure that first face to face encounter is not to go full-on straight away. As this is a dating site where over 80% of the members are seeking casual sex and one night stands, you can be sure that you need to have a different approach than you would on a traditional dating site.
On Manhunt, you can be a lot more forward and straight to the point. Most men do not want to know your life story, instead, they are looking for a bit of fun with someone new. So, relax, flirt the hours away and arrange a time and place to get down to business!
App
The Mobile App designed by Manhunt is only available on IOS devices. You will not find it on the Google Play Store.
Whilst the app is largely similar to the desktop browser version, it does not function near enough as well as its counterpart does and offers fewer features, with more importance placed on messaging.
The look and feel of the app are modern, with an elegant design that is easy to navigate with buttons clearly labelled.
From the outset, we quickly discovered that push notifications to your device do not work which can mean some messages from singles on the site go a miss. If you are using the app, remember to keep checking your messages often as to not miss a message.
Special Features
The special features offered to all members, without purchasing a membership package on Manhunt are:
Video Chat – have a One on One video chat with another member. Messaging is not supported while using the Video Chat feature;
Manhunt Conversation – with this feature, messages are sent faster, without any restrictions. You are able to share your location with another member here, as well as sending unlimited images and GIFs;
Who Liked Me- See a list of the last 50 men who have liked your profile;
Posts Board – post a short post regarding things that you like when meeting partners, things that turn you on, your aspirations, etc. Each post can be set to be deleted after a certain amount of time. Other members can reply to your post, and the message will come through to your inbox on Manhunt.
Pricing Plans
There are two types of membership package offered by Manhunt; these packages are Auto-Renewal and Non-Renewal.
The pricing plans offered by Manhunt are as follows:
1 Week:4.00 GBP / Week -4.00 GBP
1 Month:7.00 GBP / Month -7.00 GBP
3 Months:5.67 GBP / Month -17.00 GBP
6 Months:5.00 GBP / Month -30.00 GBP
12 Months:4.58 GBP / Month - 55.00 GBP
1 Week:5.00 GBP / Week -5.00 GBP
1 Month:8.00 GBP / Month -8.00 GBP
3 Months:6.67 GBP / Month -20.00 GBP
6 Months:5.83 GBP / Month -35.00 GBP
12 Months:5.42 GBP / Month - 65.00 GBP
Free services
Send unlimited messages including winks and gifs
Two weeks of conversation history
Ability to add 20 friends on Manhunt
One starred conversation (Saves time navigating all of your chats)
Fee-based services
Blocking (Up to 1000 men)
Change Username
Full-Sized Photos
XXX Content
Unlimited conversation history
Unlimited starred conversations
Payment methods:
The following payment methods are accepted for premium memberships on Manhunt.net:
Common questions and their answers
Is Manhunt legit?
Yes, Manhunt.net is a legitimate dating site, operated and run by a legitimate company with a legal right to run a dating site, this has been the case since their inception in 2001.
How much does Manhunt cost?
There are varying membership options on Manhunt.net. Auto-Renewal and Non-Renewal. Check Pricing Plans in our review.
Is Manhunt.net a free dating site?
Yes. Manhunt.net is a free dating site. You are able to meet partners through the site without upgrading your subscription, largely due to messaging being 100% free on the platform.
Summary
Manhunt.net is a very popular dating site around the world amongst gay men seeking casual sex and one-night stands with men living in and around their local area. Although it is predominantly a hookup site, some men do find relationships online here. However, over 80% of the people who use this site are just looking for one-night stands. A range of special features is offered free of charge to all members on Manhunt. However, it may be a good idea to upgrade your subscription if you want to get the most from the service, although it is not necessary as messaging is free and unlimited! Upon purchasing a subscription package, you gain access to a wide range of benefits, including username changes, XXX content, and many more. With over 30,000 daily logins across the world, mainly in the USA and Mexico, it is only a matter of time after signing up before you begin to meet hot men. We would recommend this site to gay men seeking partners.
Most Popular Sites

Hornycontacts.coms is open to straight, gay, lesbian and bisexual singles to find and date other like-minded individuals for casual hookups, love and even lasting connections. With good search functions and interactive features, the platform is just full of fun.

Igetnaughty.com site is open for the singles and couples looking for bisexual relationships or any other types of connections that can quench their varied fetishes. It is known for being the most liberal dating site resource as it satisfies the needs of its members.

Naughtydate.com is a dating site where you can hang out, flirt and mingle with like-minded hot singles, whether gays or other sexual orientation. With a huge membership base, the website is just a hotbed for casual hookups and flirty encounters.