Match.com – We Review the Popular Dating Sites of 2020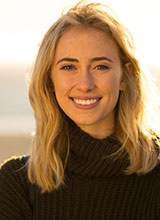 Match.com is an ideal website for genders looking for hookups and relationship. It sees several active members and new visitors daily due to its reliability.
Looking for a Dating Site? Read a Review of match.com
Five facts about Match.com
The site has millions of paying members around the world
The site is geared towards people looking for serious relationships, even LGBT
Match.com has unique features like MatchPhone to facilitate relationships
Match.com has a highly rated app
The website has been in operation for over two decades
The Idea Behind Match.com
Match.com is one of the dating sites that people from the last two generations have been using in vast numbers. After all, it's home to over 8 million profiles of premium members around the world, making it one of the top dating sites in existence today. While modern dating sites have grown to be just as popular, the fact is that they are standing on the shoulders of this dating titan.
As a member of this site, you'll want to know: how does Match.com work? We're going to delve into the different aspects of the website's functions and show you everything you need to know. By the end of this Match.com dating site review, you'll be ready to get started online and make an attractive profile.
Pros and Cons
Even some of the oldest dating sites have some elements of their service that they need to work on. That's why it is no surprise that Match.com has a lot of pros and a few cons for you to be aware of before joining.
The Pros of Match.com
A massive number of users
The site is very diverse and inclusive of LGBT
People from all backgrounds can find a match here
The website has many special features to support finding singles
There are millions of daily logins on the website
The Cons of Match.com
Too many members can lead to analysis paralysis
As you can see, it's hard to find anything to fault Match.com on, but with so many members, it can be hard to find the right person for you. If you know what you want in a match, that won't even be a problem.
Member Structure
It's always good to know where the members are coming from on a website. In the case of Match.com, the majority of members are coming from the United States, with roughly 4 million people logging into the website from that area. The members of this site vary in many ways, including their sexuality. The site has many LGBT members.
Aside from the members' geography, it's also important to know how many people log into their profile to find love every day. After all, a lot of members that don't log in isn't helpful, but that is not a problem that faces Match.com. Instead, an estimated 3 million people around the world log into the website every day, giving you plenty of potential dates and friendships. Finally, the members on the site are almost evenly split according to their gender, but there are more men than women online. Both genders can find someone with relative ease.
Registration
Signing up and registering on Match.com is pretty simple. The home page of the website does most of the work for you by asking you for some basic information. Still, once you are decided on making a profile, you'll need to enter your email, birthday, country, zip code, preferences, username, and a password. It's all very standard, and it doesn't take long.
You have to upload a picture so people can see your features, too. Once you have uploaded the basic information, you go to the profile builder. That asks you for personal information like your height, relationship status, and other information that people can see on your profile. You can also fill in an "about me" portion on the profile, too. There are no surveys or questionnaires to fill out, even though there is a matching system in place on the website.
Functionality
Search tools
Searching for members on the website can take place in a few ways. First off, you can use the "Matches" part of the website to take a look at different profiles that are suggested by the site. They can help you find local people that have some of the features that are attractive to you.
Match.com also has a complete system where you can use search filters to find people based on your desires for a relationship, type of body they have, height, and locale. These filters can be very detailed, so you'll have a good chance at meeting someone, or several people, that meet your criteria for a partner.
Making contact
Making contact with a member of Match.com is rather simple. There is a special feature called the MatchPhone that connects you with a voice chat with your partner. This tool comes with the ability to block people that are not treating you right. One way to let people know you're interested in them for free is by sending a "like." However, you have to have a paid membership to message. You can also use the site's messaging feature to reach out to other members of the website. This will allow you to connect through the site or the app quickly. This is a live, instant chat feature.
The App
Match.com has an app that is available both on Apple App Store and the Google Play Store. It's available to download for free, and it has the same functionality as the website. That means all of the features are available on the app that you can use on the website.
Special Features
There are some interesting special features on the website. One of them is MatchPhone, which we have already talked about above. Nevertheless, it's a built-in communication format where you can talk with your partners. Another interesting feature on Match.com is called MatchMe. This allows you to appear at the top of another site member's suggested match list, giving you a better chance at being picked for dates or at least a message. This requires Boost Credits.
Pricing Plans
Every site has different prices for using it, along with variable services that come with being a free or premium member.
Standard
Three months: $38.97
Six months: $59.94
12 months: $95.88
Premium
Three months: $44.97
Six months: $68.94
12 months: $107.88
Boost Credits
1 Credit: $0.99
5 Credits: $4.00
10 Credits: $6.00
Free services
Profile generation
You can match with other members
You can "like" people
Browse the site's members
Premium Services:
Send messages to everyone
Browse incognito
Use the MatchPhone
Instant messaging on the site
Use the email "read" notifications to see who read your messages
Payment Methods
Right now, you can use a credit card and PayPal to make payments on this website.
Common questions and their answers
What is Match.com?
Match.com is an online dating site and app that you can use to find partners for long-term relationships. They have 8 million members around the world.
Who owns Match.com?
IAC, as a part of Match Group, owns this website. They are part of a larger group that manages several dating services.
How much does Match.com cost?
To reiterate the payment plans needed on this site, here are the costs associated with it:
Standard
Three months $38.97
Six months $59.94
12 months $95.88
Premium
Three months $44.97
Six months $68.94
12 months $107.88
Boost Credits
1 Credit $0.99
5 Credits $4.00
10 Credits $6.00
Summary – do we recommend Match.com?
Match.com is a very interesting dating service with a lot to offer its members. Not only does it provide you with access to millions of potential dates, but it comes loaded with plenty of ingenious functions that you can utilize to make the most of your dates. While too many people to date can be difficult for some people to overcome, the fact of the matter is that this site gives you a great shot at finding someone that is a perfect match for you. Use these tools like the matching system, and you will likely find someone that checks off all the right boxes for your heart.
Most Popular Sites

Benaughty.com lets you get right into the fun dating experience. It encourages a naughty community of singles and couples. Its selling point is simplicity and delivering results with its search functions and communication features.

Cupid.com is one of the leading gay dating sites that successfully brings single gay men together around the globe. If you are searching to date or love a lifetime partner, this is the best platform for you.

A large chat dating site, QuickFlirt is like a speed dating service for online flirting!