Transgender Dating: a Review of MyTransgenderCupid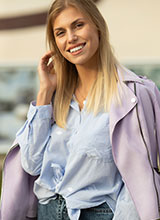 As the name suggests, MyTransgenderCupid provides a transgender dating service for both transsexual people and CIS singles.
Five Facts about MyTransgenderCupid.com
Over 15,000 members worldwide
Sign in with Facebook
24/7 customer support
You can read their Blog
One of the top Transgender dating sites
About MyTransgenderCupid.com
Like any other dating site review, you need to know about MyTransgenderCupid. It was established in 2015, and since then has continued to grow. There are now over 15,000 users from all over the world searching for love and relationships. The founder of the website, who also founded MyLadyboyCupid, saw it was difficult for transgender women to find love and wanted to do something to help.
The site advocates, like others in its niche, love, and relationships between transsexual women and the men who appreciate them. It is a safe place that encourages its users to be themselves in their quest to find new dating adventures, love, and potentially marriage. The website also gives transgender women free premium membership.
The Pros of MyTransgenderCupid.com
Niche dating with an ever-growing community
Non-judgemental welcomes non-trans to join
The site has many cool features
Great customer support
The community is very supportive
Free membership for trans women
The Cons of MyTransgenderCupid.com
High tiers can be expensive
Free male members can't send messages
There are limited ways to interact without paying for the premium

The pros outweigh the cons, however, to make the most out of the pros, you need to be a paying member.
Member Structure
As you might expect, the members on MyTransgenderCupid are mostly transgender women, who get access to the whole site and its features for free, and the men who appreciate them. There is a worldwide membership base. However, the largest portion of members come from the United States and Europe, such as the United Kingdom, Italy, France, and Germany.
The site is designed for those seeking love and relationships, so it has strict rules and moderators. No member is allowed to ask for or solicit sexual encounters of any kind. There is also a verification process to ensure all members are genuine and are on the site for the right reason: to find an ideal partner.
Registration
The signing up process on MyTransgenderCupid doesn't take long. All you need to provide is an email address, a username, and your location to get started. You can select what gender you identify as, male or trans woman, and what gender you would like your partner to be. For trans women, there is the option to select if they have undergone an SRS procedure, if they are going to or if they are non-op. You can always contact the support team if you are looking to select something more specific. Alternatively, you may also sign up using your Facebook account.
The site will email you an activation link to the email address provided. Without activating your account via this link, you will not be able to use the site. Once you have activated your account, you may begin filling in your profile with all your basic information and uploading photos of yourself. You are now ready to begin meeting new trans women or men who appreciate them!
Functionality
Search tools
The search tools on MyTransgenderCupid are very user friendly. You can do basic searches and filter results based on location, age, a photo, whether they are online now, or their height. More advanced searched even allow you to filter by zodiac sign. You may also create a "Favourites" list. You can create a list of all the people you are interested in and navigate through it with ease, finding the person you are looking for without a problem. You can also remove people from the list.
Making contact
Transgender women on MyTransgenderCupid can send and receive messages from the moment they activate their account. Male members can only contact other members if they pay for a premium membership.
Members can send messages and use text chat on the site. But those are just the traditional ways of communicating that every dating site has to offer. On MyTransgenderCupid, premium members can also enjoy voice and video chat. These options are a great way to meet someone face-to-face online and prove they are who they say they are.
Use the search feature to find potential matches and message those who interest you. Be advised, the website does not tolerate explicit or unsolicited sexual messages, and if you are caught sending these types of messages, you will be banned from the website.
App
There is no app for MyTransgenderCupid.
Pricing Plans
For male members to be able to enjoy all the features of MyTransgenderCupid, they must have a paid membership.
50 credits $14.99
125 credits $24.99 and a bonus of 25 credits
300 credits $39.99 and a bonus of 100 credits
600 credits $59.99 and a bonus of 300 credits
Coins give you access to features such as messaging and video chat. Alternatively, you may also buy credits or coins separately. You may also earn credits by uploading photos and completing your profile. They give you access to:
Unlock conversations
Communicate with members
Surprise your crush with a Gift
Paid Services
Search profiles
Browse profiles
Upload up to 24 photos
Read messages
Send messages
Shown first in the search list
Communicate with everyone
Shown as Premium Member
Hide advertising banners
Common questions and their answers
How do I report a profile on MyTransgenderCupid?
The report button is at the bottom of every profile page and once you click it, it opens a new window. There you can select a reason for reporting the profile, add more details in a text box. You can also block the member before submitting your report.
How can I permanently delete my profile?
You can do this in your profile setting. There is a link to temporarily deactivate your account or permanently delete it. Note of caution, once you delete your profile, you will have to sign up again if you wish to begin using the site again. You will be asked to enter your password to finally delete your profile.
What features do free members enjoy?
Free male members can search and browse profiles and upload 5 photos. Trans women have full access to the site for free.
Summary
MyTransgenderCupid has lots to offer transgender women and the men who appreciate them who are searching for dating, love, relationships and even marriage. It is a safe space, free of judgement where all members are encouraged to be themselves and search for an ideal partner. Transsexual women can have full access to the site completely free, while male users need to pay for a premium membership in order to take advantage of all the amazing features such as video chat and sending gifts to members who interest you.
They offer excellent customer service which is available 24/7 and are very supportive of the trans community. They will do whatever they have to do to help you and are very efficient in doing so. If you ever encounter a problem on the site, they are always ready to hel
Most Popular Sites

A large chat dating site, QuickFlirt is like a speed dating service for online flirting!

Together2night.com rewards singles looking to get frisky for a night. It's a viable platform that offers good search and interactive features that help you connect with like-minded people.

Onenightfreind.com is best for the bisexual singles searching for both quick hookups and long-term relationships. It claims that about 82% of its users are educated, thus are precise about what