Learn About Adult Dating in Our Review of Sexsearch.com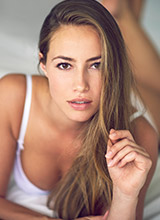 Five Facts about SEXSEARCH.com
An adult dating hookup site for singles looking for fun
Global membership with members in several countries
Limited functionality for free members
Desktop and mobile site available
Easy to register and start browsing the site
About Sexsearch.com
When it comes to how Sexsearch works, you will find it much like other dating sites. It is an adult dating site for those looking for some carefree, no-strings fun with other like-minded singles in their area. As a member of Dating Factory, the network of sites boasts the largest online network with millions of members across the world using their network. Because of this, you can enjoy a hassle-free dating experience on the move with both a mobile and desktop site available. Take a look at more about the functionality and what you can expect in our Sexsearch.com dating site review.
The Pros of Sexsearch.com
Easy registration process – doesn't take long to set up and get started
Mobile and desktop version of the site
Can use your Facebook credentials to log in
Lots of special features to enhance the experience
Voice and video chat functions
The Cons of Sexsearch.com
Virtual Hottie Profiles which are robots, not real women
Many male profiles don't contain pictures
Fake profiles and no age verification process
Member Structure
Members of Sexsearch.com come from all over the world in various cities and countries searching for singles that they can hookup with. Singles that use the site are looking for a casual, adult dating hookup and not necessarily something serious and long-term. There are lots of men and women that use the site with women being more willing to create more detailed profiles. Often the male profiles are somewhat lacking.
Registration
Registration is quick and simple and doesn't require the user to fill in much information. This can be seen as good or bad. What it does mean is that not all dating profiles are complete, there isn't much verification to creating a profile including an age verification procedure. Register on either mobile or desktop and either choose to create an account using an email address or using your Facebook login.
Functions
Search tools
When it comes to search on Sexsearch.com, there is an advanced filter search which means that you can narrow your search to find exactly what and who you are looking for. You don't have to have a premium membership to be able to see the full profile of members either. The one thing you will notice is that there are a number of profiles that appear to be a bit catalogue like – these are virtual hotties designed to sell the benefits of a paid for membership and not real candidates for dating. Search on mobile is just as easy as searching on desktop and you can discover potential dates by searching by age, gender, location and more.
Making contact
When it's time to make contact with someone that catches your eye, you can take a minute to think about what you want to say. Use that first message to stand out from the crowd and make them want to message you back. It's not just messages or emails either, you can also use voice and video chat to get to know people. Of course, these methods of making contact on Sexsearch aren't available to all members, only those with a premium membership.
App
There is no app for Sexsearch but there is a mobile responsive website which means that it will recognize the device you are on and deliver the moist suitable mobile experience. This means that you can date on the move and chat to other members on the move, whenever and wherever you want.
Special Features
Not every dating site has voice chat and video chat but Sexsearch does with their upgraded membership package. There are also a number of additional features designed to enhance your dating experience. These include Flirt which is like the matchmaking service of the site – it allows you to decide who you want to flirt with and discover who wants to flirt with you. You can also read articles on the site's blog and send cards to members that you like.
Pricing Plans
Premium membership
1 month: $24.99
3 months: $19.99 per month
6 months: $14.99 per month

There is also a VIP add on giving you additional benefits
Free services
Browse the dating site
Send emails, winks and cards
Add a member as a favorite
View member photos
Send profile to friends
Use the Flirt service
Fee-based services:
Video chat
Browse and search profiles
View members X-rated photos
Read emails from members
Payment methods:
Members that wish to upgrade their subscription can choose to pay by either bank transfer or credit card.
Common questions and their answers
What is Sexsearch?
Sexsearch is a global adult dating site where fun loving, like-minded singles meet and arrange to hookup. It is a site with plenty of features designed to enhance the dating experience and ensure that you get the most out of it.
Who owns Sexsearch?
Sexsearch is a member of Dating Factory which is the world's largest network of online dating sites. This means that it is backed by a large company with experience in the dating industry, able to offer what people are looking for from their dating.
Is Sexsearch legit?
Yes, Sexsearch is a legitimate dating site where real men and women go to find an adult dating hookup. While there are some fake profiles on the site, this does not deter from the fact that it is a real site.
Is Sexsearch a free dating site?
While there are a number of free features when using Sexsearch, to unlock all of the benefits of the site you can choose to upgrade. While it is possible to search and browse profiles, to be able to communicate effectively you will need a subscription.
How much does Sexsearch cost?
There is a premium membership tiered system which gets cheaper monthly, the more months you commit to. For one month, the cost is $24.99 but this gets cheaper the more months you commit to. There are additional features that you can buy as part of a VIP package.
How to delete Sexsearch account?
If you decide that the site is no longer for you and you choose to delete your profile, you need to go to Profile, then click on Account Details then you need to Remove Account. This will remove your profile from the site.
How to cancel Sexsearch subscription?
Beware that once you subscribe, your subscription will automatically renew for the last period and amount that you agreed to. In order to turn this off and cancel your membership go to your Profile tab then Account Setting then click Cancel Membership
How to contact Sexsearch
Go to Sexsearch and follow the contact links or go straight to www.sex-search.com/contacts and then submit your query using the contact form. Customer support is available 24/7.
Summary
To get the best experience and actually be able to read communication from other members, you will need to pay for a subscription, that said you can use quite a lot of the features of this site for free. It is a low-maintenance, hassle-free process which allows you to sign up quickly and on the move. You can add to your profile at a later date. While there are a number of fake profiles on the site, this doesn't stop you being able to meet plenty of singles that are seeking the same in your local area using this easy to use dating site on the move. It is a cheeky, naughty adult site that introduces those that are looking for a good time.
Most Popular Sites

A large chat dating site, QuickFlirt is like a speed dating service for online flirting!

Together2night.com rewards singles looking to get frisky for a night. It's a viable platform that offers good search and interactive features that help you connect with like-minded people.

Onenightfreind.com is best for the bisexual singles searching for both quick hookups and long-term relationships. It claims that about 82% of its users are educated, thus are precise about what