Adult Dating Site Sexfinder.com Review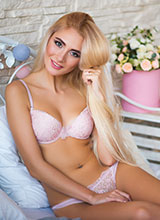 Sexfinder.com is an adult dating site for open-minded people ready to have fun and get laid. Its registration is clear and lets you meet local singles with ease.
Five Facts about Sexfinder.com
Adult dating and hookup site for both singles and couples
A diverse and extensive membership
89 million members across the globe
Free to download app for iOS users
Features include adult movies and chat rooms
About Sexfinder.com
It is not hard to work out from the name how Sexfinder.com works. The clue is right there. It is probably also no surprise that there are so many people around the world using it. A Various Inc. website, it is backed by a large company that also have many other dating sites under their remit. While not the cheapest dating site, it is certainly one of the popular sites given its large member base. We take a look at the Sexfinder experience along with the features and functionality in our Sexfinder.com dating site review.
The Pros of Sexfinder.com
Extensive membership with open-minded singles exploring their sexual fantasies
App available for dating on the go
Lots of features available to enhance your experience including adult movies and live models
Questionnaire based on Myer-Briggs Type Indicator as well as other compatibility tests
The Cons of Sexfinder.com
There are a number of fake profiles on the site
No app for android users
Member Structure
Sexfinder.com members are based around the globe with a massive membership of 89 million. Of these 89 million, 3.5 million of them are UK based. This indicates that you are far more likely to find a match than you are with smaller dating sites that have a smaller membership. This is not just a site aimed at boy meets girl either. The site caters for the LGBT community with those that are bi-curious also able to find what they want with singles able to meet couples and vice versa. The site is designed to help people explore their sexual fantasies and fetishes and meet like-minded people that they can enjoy them with.
Registration
There are 5 steps in the Sexfinder.com signing up process and registration can take between 5-10 minutes. You can sign up either on a desktop, mobile, tablet or you can download the iOS app and sign up there. You will then be taken through 5 separate screens, each of which require you to fill in different information about yourself. At the end of this, your profile is complete and you are ready to start searching the site. Once you have created your dating profile, you can take part in one of the four quizzes designed to find out more about you, your personality and the sort of person you are ideally matched with. There is no matching service upon completion of registration though.
Functions
Search tools
You may find the Sexfinder site a little busy with lots of functions and features which could take you all over the place but searching is fairly straightforward. If you want to discover dates in your local area then search by age, search by city, and find your ideal date using a number of other criteria. While you can search profiles, you can only view a complete profile if you are a gold member. Standard members are not allowed to see the full information about a user.
Making contact
Unlike being able to view a full profile, you don't have to have a paid membership to make contact with a member. You have full access to instant messenger but not direct messages and if you find someone you fancy on Sexfinder.com, you can message them and start up an online chat. You don't have to have a full membership to use the chatrooms and some of the other available features. Remember though, this is a hookup site with a lot of members so to really get someone's attention it may be worth considering those first messages and what you are going to say to engage them.
App
While there is no app for android, there is one for iOS which is free to download from the App store. It is easy to use and has minimal ads. The experience is not dissimilar to the mobile version of the website and it is only the quizzes which are notably absent from the app. The functionality of both the app and the mobile friendly site are sleek and modern for a user-friendly experience.
Special Features
When it comes to special features of Sexfinder.com, there certainly are plenty to shout about. Watch live models, join adult chat rooms, read the blogs, access steamy adult movies and take part in the variety of quizzes which help to learn more about your personality and compatibility. Learn tips and tricks in the sex academy and join in some of the site contents. This is a busy site with a lot going on and something to while away your time while waiting to find your perfect hookups.
Pricing Plans
There are a number of free features on Sexfinder but if you want to unlock the full benefits of the site then you are going to need to pay for a premium subscription:
Gold membership
1 month - £19.95
3 months £38.85 (£12.95 per month)
12 months £119.40 (£9.95 per month)

Standard Contact

3 months – 23.85 (£7.95 per month)

You can also pay for additional services including buying points which are the currency of the site, paying for search highlights, private chat rooms and adult movies.
Free services
Full access to instant messenger
Edit and customize your dating profile and upload photos
Add up to 200 members on your hot list
Watch one live member webcam at a time
Edit the search filters
Watch live models
Start instant messenger broadcast
Join chat rooms
Fee-based services:
Access to direct messages
View the complete dating profiles of members
Add up to 1,000 members on your hotlist
Watch unlimited live webcams
View full-sized photos and videos
Advanced search
Access to Sex Academy
Send friend and flirt requests
Take part in contests
Payment methods:
Payments can be made by credit card and a discretionary name will appear on your credit card statement.
Common questions and their answers
What is Sexfinder.com?
Sexfinder.com is an adult dating site aimed at singles and couples who are looking for a more casual and mature dating experience. Essentially it is a hookup site for anyone and everyone to discover what they are seeking.
Who owns Sexfinder?
Sexfinder is owned by Various Inc. who also have other well-known dating sites within their brand and is part of the Friendfinder network that have multiple "finder" sites.
Is Sexfinder legit?
Not only is Passion.com obviously legitimate by the number of members that use the site, it also has the backing of a huge network of dating sites with members across the globe. As part of the Friend Finder network, there is no doubt as to its validity.
Is Sexfinder.com a free dating site?
The sheer number of members globally suggests that this site is legitimate and you will find nothing to suggest otherwise. It is owned by a large company that has multiple other dating sites under their belt.
Is Sexfinder.com a free dating site?
While there are free services available to use on Sexfinder.com to unlock the full benefits of the site you will need to pay a premium. Upgrade to a gold membership or take advantage of some of the other premium services available.
How much does Sexfinder cost?
There are a number of fee based services but the most popular premium membership is the gold package. To give an example, a 3 month subscription works out at a cost of £12.95 per month.
How to delete Sexfinder account?
Log in, click on your account and then delete the account. Clicking "permanently delete My Entire Account" means that you can't retrieve it once it's gone.
How to cancel Sexfinder subscription
Unless you choose to cancel your Sexfinder description, it will automatically renew. To switch it off, go to "My Stuff" then click "My Account" then "Manage my Accounts" then click on "Billing History and Credit card info and click "Off",
How to contact Sexfinder.com
By visiting the contact page of the website, you can get live help or you can fill in a contact form. There are also two postal addresses, one in the UK and one in the US.
Summary
The suitability of Sexfinder.com for your dating experience really does depend on what you are looking for. If you want flowers and romance and the fairy-tale, it probably isn't the place for you. This is an adult themed site with adult features designed to help you find the kind of sexual experience that you are looking for regardless of gender, sexual orientation or any kinks or fetishes that you may have. If that's what you want from dating, then the huge membership, array of features and user-friendly nature of this site makes it a great place to find exactly what you are looking for.
Most Popular Sites

Benaughty.com lets you get right into the fun dating experience. It encourages a naughty community of singles and couples. Its selling point is simplicity and delivering results with its search functions and communication features.

Cupid.com is one of the leading gay dating sites that successfully brings single gay men together around the globe. If you are searching to date or love a lifetime partner, this is the best platform for you.

A large chat dating site, QuickFlirt is like a speed dating service for online flirting!