Our Review For sdc.com Focuses on This Swinger Dating Site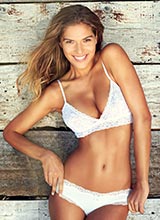 Sdc.com is among the oldest and best swingers sites giving couple and singles a chance to explore their sexual fantasies during various events and parties.
Five Facts about sdc.com
Enjoy a free seven-day trial membership before deciding to sign up for real
This is one of the most longstanding swingers' dating resources on the Internet
Well over three million members across the globe
Free downloadable app version available
Speed dating events organized
About sdc.com
SDC is the abbreviation for swingers' dating club, and this a dating site aimed squarely at open-minded couples who are up for experimentation and swapping over partners. This sdc.com dating site review will provide an overview of this site, examining its key features and then providing our conclusion about the sdc.com experience.
The Pros of sdc.com
Speed dating and many other social events for members
Include second profile location
Receive travel updates relating to swinger events
The Cons of sdc.com
Matching isn't based on preferences or personality – site relies on social get-togethers
Your ability to flirt with someone depends on their settings
Member Structure
This site is hugely popular with members who have a liberated attitude towards sex, with some 200,000 active participants per week. Of the total membership, around 50,000 are from the UK, with huge numbers also in the USA and the Netherlands.
Registration
The actual process of creating a login is very straightforward. You click on a prominent red signup button at the top of the page, which produces a separate window headed register. Straight away, you are drawn towards information about instant access to swinger couples near you. You are then asked if you are a couple, female or a male, or a club/business. You choose a login name, input your email address, choose a password, and input your location. A verification email will be forwarded to your email provider – as is standard, you can check your inbox, or as this will be coming from an unrecognized source, you might need to sift through your junk mail.
Once you have completed this information, you will be asked to a further proviso about your group status or otherwise. The next page that opens offers you the chance to get a five-day free trial by completing three easy steps – activate your account, complete your profile requirements, then add great pictures.
You are reminded the optimum way of enticing other site users to check out your profile is to outline your swing status. Are you a straight male, bisexual male, or transgender? What are you looking for – a full swap couple, same couple room, soft swap couple, bisexual couple, bisexual female, straight female, bisexual male, straight male, a couple consisting of two females or transgender?
The next part of the registration process is to choose your language of preference: Dutch, German, French, Spanish, Italian, English, Portuguese, Turkish, or Norwegian.
Next, you are given a chance to provide a more detailed account of what you are looking for. The site gives a subtle reminder that there's never any need to be shy or hesitant about relating the sexual experiences you are hoping to kindle once you've joined this swinging community – people will be motivated to get in touch by the outline they read here. So you are invited to upload a headline and a description covering your looks, personality, fantasies, or anything else. At this stage, you can upload a photograph.
Now to your profile. This is where you can input more precise details about yourself and your couple. What's your birthday? Describe you eyes, hair color, weight, body type, ethnicity, whether you smoke, have piercings or tattoos, your sexuality, your swing level (whether that's curious, newbie, intermediate or advanced,) whether or not you think looks are important, intelligence is important, your hair length, your body hair, your comfort level (with condoms, body contact, erotic massage, kissing and romance, giving oral sex, receiving oral sex, giving anal sex, receiving sex, polyamory, whether you like active involvement, passive watching only, one-on-one, threesomes, group sex, masturbation or other possibilities).
You can choose from a list of fetishes: bondage and discipline, candlewax, cybersex, jewel penetration, right up to WebCams, or 'anything goes.' Finally, you press a button that says, 'go meet swingers.

Functions
Search tools
Before even signing up to the website, see you'll be able to view the homepage, with various headings set along the top navigation bar. These searchable links produce drop-down menus revealing a bunch of tantalizing options awaiting once you start getting familiar with the layout. The first subjects covered here are swingers, group sex, threesomes, polyamory, gangbang, exhibition, voyeur, bukkake, or non-monogamy.
The next heading is sex, unsurprising for a site dedicated to no-strings-attached encounters. The drop-down menu features the following topics: regular, anal, squirting, mature/young, tantra, double-penetration, oral, and secret.
Next, we come to a section entitled kink. This is dedicated to the diverse range of popular fetish activities you can choose to get involved in on sdc.com. The headings here include BDSM fetish, clothing fetish, body part, rough, dominance or submission, foreplay, or 'fetish other.' There are further search options on subjects such as health, and erotic (i.e., toys, solo foreplay, massage masturbation.)
Making contact
This is website promises to cover every aspect of swinging, from straight couples to the LGBTQ + community, so the next nav bar title is LGBTQ +
What type of relationship are you looking for? It will be catered for on this site, whether that's open lover, self-love, or couple encounters. You can also select the type of media, whether that's videos, podcasts, or STC podcasts. You can make contact after browsing through the members by username. This is where you can truly explore the possibilities of interacting with fellow swingers.

App
The sdc app is free to download on iTunes, Google Play, and Windows.
Special Features
The website engages its members in swinging quizzes, recommends authors, and advertises special events listed under travel. As if this dating resource didn't contain enough to whet your appetite, you can check on extra videos, parties, clubs, and a business partner program. There are regular newsletters, and these are archived here.
Pricing Plans
List of sdc.com pricing:
One month (£22.95 per month)
Three months ($£13.98 per month – a total of £41.94)
Six months (£11.99 per month – a total of £71.94)
12 months (£9.16 per month – a total of £109.92)
Free services
Attend speed dating events
Add travel plans to calendar
Use the invitation program
Personal photo/video spotlight
Add profile photo to SDC login page
Get updated by newly offered travels
Fee-based services:
Contact other members
Update/change profile
Access cam chatroom
See all members profiles
Instant messenger
Add to blogs
Join a party and get included in the guest list
Access voyeur cam
Payment methods:
Credit/debit card, bank transfer, cash.
Questions & Answers
What is sdc.com?
sdc.com is a hugely popular online community dedicated to swingers.
Who owns sdc.com?
SDC Media LLC, Cary, North Carolina, USA.
Is sdc.com legit?
Yes - sdc.com prides itself on having been at the foremost of swinging for some time, accumulating a diverse and enthusiastic membership.
Is sdc.com legit?
Yes - sdc.com prides itself on having been at the foremost of swinging for some time, accumulating a diverse and enthusiastic membership.
Is sdc.com a free dating site?
You can sign up for free and browse through the site before you've even completed the registration process. If you want to make the most of the sdc.com experience, you should consider subscribing.
How much does sdc.com cost?
The monthly subscription is $22.95.
How to delete the sdc.com account?
Under your profile, you will find a heading 'general.' At the foot of this page is an option to delete the account. Clicking here produces a series of questions aimed to tease out the reasons why you are considering leaving. After making your selection from these options, click on okay.
How to cancel the sdc.com subscription?
Drop them a message, via the helpdesk (to the billing email.)
How to contact sdc.com?
You contact the site via their helpdesk – this displays email addresses and also landline numbers.
Summary
This is a user-friendly site, geared towards providing a platform for the vibrant swinging community. As well as being locally-focused, you can use the site to browse for open-minded members in a diverse range of locations – why not get acquainted with fellow swingers by consulting the interactive map, revealing details of like-minded individuals and couples throughout North America, South America, Central America, Europe, Asia, and Oceana? Clicking on any of these top-tier links will produce a list of cities and areas. Drilling further down, you can easily get it at home, in on your city, where a variety of members will appear close to your vicinity. Think of this service like Google Maps for swinging locations!
If you click on the options menu in the top-right corner, a series of handy shortcuts are given for you to tailor your searches.
Most Popular Sites

A large chat dating site, QuickFlirt is like a speed dating service for online flirting!

Together2night.com rewards singles looking to get frisky for a night. It's a viable platform that offers good search and interactive features that help you connect with like-minded people.

Onenightfreind.com is best for the bisexual singles searching for both quick hookups and long-term relationships. It claims that about 82% of its users are educated, thus are precise about what