SwingLifestyle – We Review the Popular Dating Sites of 2020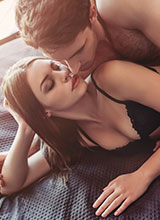 SwingLifestyle offers swingers dating for older people looking to find swinger partners.
Looking for a Dating Site? Read a Review of swinglifestyle.com
Five facts about SwingLifestyle
One of the more established and long-standing swingers' sites
Couples using the site are just as active as singles
A very active membership around the world
Detailed profiles with full-sized photographs
A site that is built to be easy to navigate
The Idea Behind SwingLifestyle.com
Claiming to have the world's largest swingers community, SwingLifestyle.com is a dating site that has been in operation since 2001 making it one of the oldest swingers dating site in existence. It currently boasts around 16 million members worldwide with a very active member base. The site also contains a list of swingers clubs nationwide as well as relevant events going on in various areas. This makes it a site that not only introduces members in a virtual space but that also helps them to find places to meet, events that are suitable and forums to chat with others.
The Pros of SwingLifestyle
Long-standing and reputable
Helps members to be both active and pro-active
Easy to use and navigate
Quick and easy to sign up
Diverse members – something for everyone
Far reaching around the globe
Detailed profiles
The Cons of SwingLifestyle
Website could do with some redesign/development
Free members can't open messages or click to reply
No mobile app
Member Structure
With 16 million members worldwide, SwingLifestyle.com claims to be the biggest of the swingers dating sites. You might expect the membership to be just US centric but in fact members are spread out across the globe across the US, Europe, Asia and Australia. While there is a great deal of men over 25 using the site, the couples on SwingLifestyle.com are just as active as the singles that use it looking for a threesome.
Registration
It is easy to sign up and only takes a few minutes. Users must be over 18 and provide a few details to complete the registration proves. There is a sister site or mirror site – sls.com where members can also sign up. If you use that site to sign up you just click the "join" button and it directs you back to SwingLifestyle.com. There is no mandatory requirement to upload a photo or complete a full profile so you can sign up and start browsing straight away. It doesn't matter if you are a couple or a single person, everyone is able to sign up.
Functionality
Search tools
As a free member, you are still able to browse the site and view the profiles of members. If you are a paid for member, you can choose to hide yourself from free members. Perhaps you only want to spend time with those that are willing to pay as if it is more of a commitment. It is suggested that becoming a premium member gives you a greater degree of credibility and indicates that you are serious about your search. You can choose to browse or you can be specific by area, gender, whether you are seeking a couple, a single man, woman or whatever it is that you are looking for.
Making contact
When you are a free member you cannot send messages and you can only see the previews or read any messages that you get. You cannot reply to the conversation which may make you seem like you are ignoring them. For a better experience, and full messaging benefits, you need to upgrade to a paid for membership.
The App
There isn't an app with SwingLifestyle.com, which as a well-established site with so many members, you would expect. Even the mobile version of the site could do with an overhaul. If you are on a mobile, the website will adapt to the size of screen that you are using or you can choose to use the desktop version on mobile which some may prefer.
Special Features
There are many special features to enjoy, mostly which come as a benefit of a being a premium member. These include Hot Date which is a calendar advertising to others when you are free. Members can also use Travel, a feature which organizes holidays, trips, events etc. for those that are looking for a swinger friendly experience. Finally, there is Swingers Club which advertises local US swingers clubs so that members can find one in their area.
Pricing Plans
The pricing of SwingLifestyle.com is what one may term as average. For a one month-membership you are looking at $14.95 with 12 months being $49.95 or a lifetime membership of $149.95. this is well worth it if you are an active swinger looking for regular fun.
Free services
Create a dating profile
View other member profiles and browse the site
Join in video or group chat
Block free members
Use the forums
Fee-based services
Upload or view the nude photos which are blurred out for free members
Upload private photos that not everyone can see
Rate Swingers clubs
Approve new members
Payment methods
In addition to major credit cards, cheques are also accepted.
Common questions and their answers
What is SwingLifestyle?
Swingerslifestyle.com is a global and long-established swingers dating service where couples and singles can go to find fun in their local area. Not only does it offer the chance to find swingers in your area through the site, it also offers an insight into the local swingers clubs and events that are available.
Who owns SwingLifestyle?
Swinglifestyle.com is owned by Dashboardhosting Inc. This is the name that you will see on your credit card statements and who you should make cheques payable to.
Is SwingLifestyle legit?
Having been around since 2001 and boasting an extensive membership, it is safe to say that SwingLifestyle.com is a safe and legitimate website. Users must be open-minded though and to know what the site is before they use it.
Is SwingLifestyle a free dating site?
While it is free to join SwingLifestyle and to use some of the features, if you are looking for a more active experience then you can pay for a membership upgrade which unlocks messaging and more.
How much does SwingLifestyle cost?
The membership costs begin at $14.95 for a one month membership. Then you can choose to increase your membership to 3 months, 6 months, 12 months or a life-time membership for a cost of $149.95. Payments can be made by credit card or by cheque.
How to delete SwingLifestyle account?
If you decide that you no longer want to use the site and actually want to remove your profile, you need to find the tools in the menu on the left-hand side and then find the option to delete your profile. You will be prompted to cancel your subscription before you delete your account.
How to cancel SwingLifestyle subscription?
Once you decide that you want to stop your subscription, you need to go to tools and then follow the instructions. Remember that your subscription will auto-renew if you don't cancel it as whatever the last premium amount was whether that be one month or more.
How to contact SwingLifestyle?
If you want to get in touch with customer support, you can use the Facebook page to message them or you can write to them at the following address DashBoardHosting, LLC P.O. Box 9896 Coral Springs, FL. 33075. There are no easy methods of contacting them by phone or email.
Summary – do we recommend SwingLifestyle.com?
With a solid reputation and a very active membership, SwingLifestyle.com is a site that is enjoyed by many whether they are seeking another couple to have some fun with or other like-minded singles to join them for a threesome. There are also other opportunities to get familiar with the local swingers communities in their area, especially in the US with Swinger Club notices and local events publicized or organized. While the site could do with an overhaul and some attention to the mobile offering, it does offer some great features for those that are seeking a good time.
Most Popular Sites

A large chat dating site, QuickFlirt is like a speed dating service for online flirting!

Together2night.com rewards singles looking to get frisky for a night. It's a viable platform that offers good search and interactive features that help you connect with like-minded people.

Onenightfreind.com is best for the bisexual singles searching for both quick hookups and long-term relationships. It claims that about 82% of its users are educated, thus are precise about what