Tendermeets – We Review the Popular Dating Sites of 2020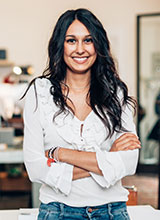 Tendermeets.com is a site for the professional singles looking for intimate relationship. The site provides you with 3 to 7 matches of partners immediately you are done signing up.
Looking for a Dating Site? Read a Review of Tendermeets.com
Five facts about Tendermeets
The site emphasizes local matches
Has over 1 million members
Welcomes all kinds of relationships, even LGBT
The site gives the user self-sufficiency
The registration process is simplified
The Idea Behind Tendermeets.com
Tendermeets.com is a popular online dating site with many social media facets built into it. It has been around for several years, helping to connect people that are seeking many sorts of relationships. While many people come to the website for long-term relations, the website is a hub of all sorts of dating, even LGBT dating. It's important to note that this site has been making strides at inclusions since its founding, and they continue to promote happiness and love in all its forms.
While there are numerous interesting things about this site, we're going to focus our Tendermeets.com dating site review on what you need to know before you start using it. We're going to start by looking at the best aspects of the site, along with some areas that they need to work on.
Pros and Cons
Every modern dating service has some things that it does better than others, as well as a few things that they need to work on. Here is what we found out about this dating site.
The Pros of Tendermeets
The website has a great track record of allowing all sorts of dates
Tendermeets.com is easy to sign up and use
The service has over a million members
The site caters to LGBT individuals
You'll find people from many backgrounds using the website
The search feature allows you to control your dating destiny
The Cons of Tendermeets
The site needs to develop an app instead of having a mobile-optimized site
There are not enough security measures to keep people from joining that shouldn't.
It's clear that Tendermeets.com is doing a lot of things the right way, but they could also work on the website in terms of their app and security.
Member Structure
There are several facets of members' structure about which you need to be aware. For example, the members on this website are predominantly male, with almost two-thirds of the website being male and one-third being female. Another interesting thing about this website is the member's geographical locations. While over 1.6 million people on this site are from the United States, members come from many other countries, too. In particular, they join the website from France and Spain.
Last but not least, there are over 100,000 members online on the site every single day, and there are roughly the same amount of people joining the website every month right now. So, this is a site that is experiencing tremendous growth.
Registration
Tendermeets.com has made joining the website one of the easiest things that you can do. You start by saying what kind of person you are, what sort of people you want to meet, entering an email and a password, and joining. It's that simple to get started, and once you finish the email verification, you're ready to go.
Building your profile is something you can do in less than 15 minutes because the site already lists your zip code according to your IP address. You can add information like your income, height, tattoos, piercings, and more to your profile, and then upload a picture. You can even add a video about yourself to the site to show off your great personality. You'll use your first name on the site rather than a username, too. Now that you're registered, it's time to look at how the site functions.
Functionality
Search tools
First off, you want to know how to find people on this website. As we've said, this website is largely about letting people find partners on their own rather than by matching. One of the ways that you can do this is through the special feature "Like Gallery," which shows you profiles of members, and you can like ones that interest you. If they like you back, then you two can connect. However, this is based on location, so it's a good way for you to find important dates that can happen in real life.
You can also use the extended search feature to look for partners according to their orientation, ethnicity, body type, and whether or not they have pictures and video. The latter is important because it helps you dismiss the random spammer profiles.
Making contact
When you make an account for free, you get a limited number of messages to send, giving you a taste of the website. However, if you get a premium account, then you can message anyone on the website and chat with them in real-time. That's the way that you can communicate on this website.
The App
There is no app for Tendermeets.com yet. However, the website is optimized to work on mobile devices so that you can get the same functionality on your phone as a desktop site.
Special Features
Several special features will help you through the process of dating. For example, there is a way to promote your account even when you're not active. That can help you find people even when you're not online. It can even specify the kind of relationship you want.
One of the best features of this dating service is the safe mode. So, this gives you three different levels of protection so you can say who contacts you. That way, any dodgy profiles won't be allowed to contact you, overcoming one of the biggest issues with such a relaxed dating service.
Last but not least, there is the Like Gallery. This lets you play a matchmaking game where you have profiles fed to your screen, and you either like them or don't. Then you can see who liked you and vice versa. It's an easy way to get matches and find out who is interested in dating you without having to do a lot of work on your own.
Pricing Plans
The pricing plans on this site are worth looking into, so you know just how much to expect to spend when you join. Here are the pricing plans that you can expect when you join Tendermeets.com.
Premium Membership
One month: $34.99
Three months: $59.97
Six months: $95.94
As you can see, you save money when you buy long-term memberships.
Free services
You can message in safe mode
Develop your profile
Browse the site
Use the Like Gallery
Premium Services:
Detailed searches
Share your videos and photos
Unlimited messages
Better support from the website
Payment Methods accepted
You can pay for this website using credit cards and debit from your bank account.
Common questions and their answers
How to delete the Tendermeets.com account?
You just go to your account settings and go to "remove the account." The site will guide you through the process.
Is Tendermeets.com legit?
While Tendermeets.com is like any other website that has a few bad members, the site is legit. Over a million people are using this site in the present day.
How to contact Tendermeets.com?
You can contact them on their support email at support@Tendermeets.com or call them. Either way, they are very responsive.
Is Tendermeets.com a free dating site?
The site lets you do several things for free, but they are not a free dating site. That doesn't mean you can't have a great experience online, though. Just get the premium membership, and you will be all set to experience the full benefits of the site.
Summary – do we recommend Tendermeets.com?
Tendermeets.com is a very interesting online dating service. They have been around for some time, and they continue to grow in the present day. With over a million members from all walks of life and the LGBT community, they have more than enough people for everyone to find a date. While they do have a couple of missteps occurring in the present, like a lack of a mobile app, the fact remains that they also have many great benefits.
The site offers you a lot on the free plan and boosts that to the max with premium services. The website is very safe, even though a few bad apples slip through the net once in a while. All in all, this is a site that keeps growing every day, and it is one that every person should endeavour to use.
Most Popular Sites

Benaughty.com lets you get right into the fun dating experience. It encourages a naughty community of singles and couples. Its selling point is simplicity and delivering results with its search functions and communication features.

Cupid.com is one of the leading gay dating sites that successfully brings single gay men together around the globe. If you are searching to date or love a lifetime partner, this is the best platform for you.

A large chat dating site, QuickFlirt is like a speed dating service for online flirting!