Meetwild – We Review the Popular Dating Sites of 2020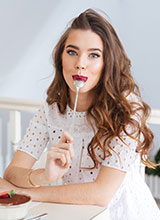 Meetwild.com chat room is wild with naughty conversations. With the search filters rewarding you with adult dating members, naughty friends, married individuals and even singles mums, your options are broad.
Looking for a Dating Site? Read a Review of Meetwild.com
Five facts about Meetwild
Email addresses are verified
Your profile picture must be accepted by moderators
Use the "like gallery" to see profiles appearing one by one
Get more views with the "promote my account" option
Send 5 messages for free daily
The Idea Behind Meetwild.com
You are ready to date, and you would like to find a website on which you will be immediately in contact with several singles who live near you? Do you want to be able to make a targeted search to find the perfect match? Do you want an easy to use website with all the basic features needed to meet new persons? Then you might like Meetwild! On this website, no matter if you are looking for hookups, a one-night stand, friendship, or long term relationship, you can find it there! Just mention the kind of relationship you want on your profile description and see what happens! This dating site offers a free version or a paid version on which you can access more features. If you want to be able to arrange dates easily, you will need to use the paid version according to our personal experience since the free version has too many limitations (limited messages, for instance).
The Pros of Meetwild
You will find all kinds of singles on this website (different origins, orientations, mindsets, etc.)
You can upload a video on your profile to attract more matches
You can use their search tool for free with different filters
There is a 3 days trial available if you want to test the paid version
They currently give you a 30% discount on your membership
They have some useful special features (Flirtcast, for example)
The Cons of Meetwild
There is no app available
You need a paid membership to send unlimited messages
You receive messages from other members before having completed your profile, which is suspicious
Member Structure
Most of the members are coming from English speaking countries such as the United States, United Kingdom, Australia, and Canada. And like in almost all the dating sites, there is a majority of men: 65% of men and 35% of women. The big majority of users are between 24 and 44 years old, but you can find mature singles also (it can go up to 78 years old). The website is gay friendly so you can find all the sexual orientations. However, it seems that the big majority of members are simply straight men or women looking for casual dates.
Registration
When you register, you will have to give your age, gender, and the gender you are interested in, your email address, and your location (just your city). You will also be asked to create a password. Once you completed these fields, just press the "sign up now" button (be careful that the terms of conditions are automatically accepted when you register; you can read them before signing up if you want). After that, they will send you an email with a link that you will have to click on to verify your email address. You can also simply copy and paste the activation code if you prefer. After this last step, you will have access to their website, and your account will be created.
To complete your profile, you can upload a profile picture, but your picture must respect a few rules: no personal details, no pictures of someone else, no group pictures, no landscape pictures, no violence guns or drugs on the picture, and no offensive gestures. Once you upload the picture, the moderation team of the website will check if the picture respects these rules, and if it is the case, your profile picture will be uploaded on the website.
Functionality
Search tools
When you search for singles, you can apply different filters to have a more precise result. You can choose the age range, location, gender, orientation, ethnicity, body type, hair color, and eye color. If you want, you can also tick a box so that only profiles with pictures or videos will appear. You can also sort your results by popularity, and you have the option to only see members who are online now or members who are new on the dating site. However, when you want to see the results, the website will only show you one page with a few profiles. If you want to see the complete result, you will need to upgrade for a paid membership.
Making contact
If you want to contact other members, you just have to click on the "start chatting" button on their profiles. You can start chatting with any member you want, even if they did not send you any like. However, if you are using the free version, you are only allowed to send five messages each day. And these five messages must be sent to five different persons. If you are too lazy to write, you can also simply send a wink (this feature is free) or add them to your favorite list. They will receive a notification, and they might start the conversation with you.
The App
This website has a fully responsive web design so it can be used on any computer, laptop, or smartphone. Consequently, you will have an optimized version, no matter which device you will be using. However, a mobile app is not yet available.
Special Features
If you want to be in contact with a maximum of persons, you can send a "Flirtcast." This is an automatic message that will be sent to all the members that you like. You also have the possibility to activate an option called "promote my account," which will send likes and winks for you and present your profile to other members. Another interesting feature is the safe mode. You can choose between two different modes: the "basic safety," which will prevent any suspicious member from contacting you, or the "full safety mode," which will only allow verified members to be in touch with you.
Pricing Plans
1 Day: 0.99 USD / Day-0.99 USD
1 Month: 36.41 USD / Month-36.41 USD
3 Months: 20.41 USD / Month-61.24 USD
6 Months: 16.50 USD / Month-98.99 USD
Free services
Create your profile
Send 5 messages daily to 5 different singles
View other members profiles and see who viewed your profile
Add members to your friend list
Send likes and winks to other members
Send 3 flirtcast daily
Use the "like gallery"
Use their search tool (only one page of results available)
Fee-based Services
Send unlimited messages
See the pictures of other members on wide screed
Extensive search options
Send pictures and videos through the chat
Get premium support
Get all the results when you search for members
You can pay with credit cards only (MasterCard, Visa, American Express)
Common questions and their answers
What is Meetwild?
Meetwild is a dating site designed to help you meet other singles easily. You can search for singles near you with their search tool.
Who owns Meetwild?
Meetwild is owned by a company named Bulova Invest Limited located in the British Virgin Islands. Their goal is to allows users to develop new relationships with like-minded singles based on a number of parameters, including social interests, dating interests, and geographic proximity.
Is Meetwild legit?
Some things are suspicious: for instance, you start receiving messages even if you did not upload a picture yet. But you have the possibility to only talk with verified profiles with the "full safety" mode if you want.
Is Meetwild a free dating site?
There is a free version for this dating site. However, the paid membership will let you access all the features and give you more chances of success.
How much does Meetwild cost?
If you just want to try the paid version for 3 days, it will cost you $0.99 for each day.
How to delete my Meetwild account?
If you want to delete your account, just go to the section called "My Settings." Then, scroll down and click on the "remove account link." You will have to follow five simple steps, and your account will be deleted.
How to cancel my Meetwild subscription?
If you want to cancel your subscription, press your avatar in the upper-right corner of the website. Then, choose "My Settings," press the "Billing History" button, and you will see a "Deactivate subscription" button that you can click on.
How can I contact Meetwild?
You can contact them by using this phone number: +3278480770. You can also contact them with their email address: support@Meetwild.com. If you prefer, you can also contact them through their customer support web page: Meetwild/support/contactUs.
Summary – do we recommend Meetwild.com?
If you want a website that is really easy to use, that has a large and varied base of users and that you can use on your laptop or on your smartphone, then Meetwild is for you. However, be aware that you will need a paid membership to use the most important feature (messaging). If you want to experience the 3 days trial, it will give you an idea of what their full services look like. But be careful: there is an automatic renewal on the 3 days trial.
Most Popular Sites

Hornycontacts.com is open to straight, gay, lesbian and bisexual singles to find and date other like-minded individuals for casual hookups, love and even lasting connections. With good search functions and interactive features, the platform is just full of fun.

Igetnaughty.com site is open for the singles and couples looking for bisexual relationships or any other types of connections that can quench their varied fetishes. It is known for being the most liberal dating site resource as it satisfies the needs of its members.

Naughtydate.com is a dating site where you can hang out, flirt and mingle with like-minded hot singles, whether gays or other sexual orientation. With a huge membership base, the website is just a hotbed for casual hookups and flirty encounters.