Review of OKcupid.com to Know if it's Legit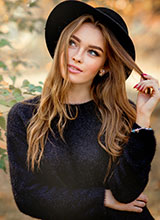 OkCupid.com is a tested-and-proven dating website known for its big membership and unique approach to helping users find love. It is a staunch supporter of the LGTBQ community.
Five facts about OKcupid.com
Simple signing up process
A neat and easy navigation system
Suitable for all types of dating
Interesting features for premium members
Mobile app available for all
About OKcupid.com
Launched back in 2004, OKcupid.com is surely an old player in the industry, helping people find a perfect match in a short time. It was listed in Top 10 dating websites mentioned in Time Magazine, mainly because of their member base is quite consistent. You can easily find hundreds of thousands of active members on the site, and with the site's useful contacting features, it's quick to connect with them to find a compatible partner. Quite recently, the site has undergone many upgrades and updates, making it even better and easy to use, especially because of its mobile app now available for all. Here's OKcupid.com dating site review to help you understand more about what type of OKcupid.com experience you should expect.
The Pros of OKcupid.com
Personality tests for new members for better matches
The easy and quick registration process
A mobile app is available for all
The Cons of OKcupid.com
Profile creation may take long
No additional features on the mobile app
Free members can't receive messages
Member Structure
The member base is quite diverse for OKcupid.com, and that makes it a lot more exciting to be on the platform. You will have a higher chance of finding a partner, though, if you're looking for someone between the ages 25 and 34. We like the fact that young professionals are looking to have fun with likeminded people. It's easy to find a partner since the site requires you to be open about what you're looking for, which could be "hookups," "long-term dating," or simply "new friends." The site was originally designed to help you find casual hookups and dates, but it seems that it's now equally focused on helping you find life partners.
Registration
Quite like many other top dating sites, creating an account on OKcupid.com won't be an issue, and in most cases, it won't take longer than 5 minutes. You have to answer a few basic questions related to your location, identity, email, and date of birth. We like how the site simplifies registration and allows you to bypass the process by registering through your Facebook account. You can upload your photos at the time of signing up and creating a profile page. The feature of the photo gallery is available at the top of the page. Here, you can share some details about you and upload the most impressive images. It's super simple to get your photos uploaded from your Facebook page.

It's important to note that registration won't end by answering simple questions because you'll be laying the foundation of your profile by answering the questionnaire. You'll have to answer questions related to your likes, personality traits, dislikes, religion, sexual orientation, hobbies, habits, and relationship desires. While it's a good thing to set your expectations straight right from the word go, some people may find it a bit unnecessary and irritating in the beginning. Nevertheless, the test seems to help identify the best matches, which can take a lot of fuss out of the play. It's easy to explore the website after signing up, as it has a neat yet simple design and navigation system. All the features are easily accessible, so you can find matches and connect with them with ease.

However, you will like the way it facilitates messaging, even though they've updated their system quite recently. For instance, it was possible to send and receive messages freely to other members, but now, you can send messages to anyone, but they see it only if they like you first. Again, it may look like an inconvenience, but we believe it helps keep the community safe. This way, you won't have to worry about receiving inappropriate and unwanted messages, which will also discourage creeps from targeting you online.
Functionality
Finding new matches is easy on OKcupid.com mainly because the site relies heavily on the information you provide while filling out the questionnaire. Many features are making it even easier to access people through the website. For instance, Double Take feature helps you find the next match suggestion after you've checked the first one. It works great for free users who have limited likes available – this way, you can invest your "likes" on better-looking matches only.
As mentioned already, you can send and receive messages freely if you're a paid member. Free members can still send messages and hope that the other person would like back. If the other person likes you, it's easier to take things ahead by using different modes of communication. You can use instant messaging or start live chat sessions as well.
A great way to find, communicate, and connect with matches is to utilize OKCupid's mobile app. By using the mobile app, you'll be connected on the go and be in a position to answer people without delay. While you don't get any additional features on the app, it still works reasonably well to provide you with good user experience. The mobile app makes one-hand operation super simple, as you need to swipe to find the next matches. However, we'd like to bring this to your notice that certain features work better on the app as compared to the site, and that's especially true for the "Double Take" feature, as simple swiping will let you decide who should receive a message from you.
Other than the Double Take feature, the site offers several other cool features too. For instance, the "See Who You Like" feature will help you keep track of people you've already liked. Similarly, the "See Who Likes You" will let you know about the people who seem interested in you. To get better visibility, you can utilize the "Boost" feature that will highlight your profile and improve your chances of getting more messages. And lastly, there's an OKCupid blog where you can find tips to explore the platform as efficiently as possible.
Pricing Plans
You can explore the site free, but there are certain features exclusively available to paid members. For instance:
Account creation
Messaging to other users
Easy match searching
Basic search filters
The "who you like" feature
Explore profiles
Use Double Take

Free services

Account creation
Messaging to other users
Easy match searching
Basic search filters
The "who you like" feature
Explore profiles
Use Double Take

Paid services

Unlimited chat
Multiple photos
Extended search filters
Premium support
Easy to share media

If you're interested in buying a membership, you can choose from different plans. For instance:

A-List Basic Subscription

1-month package: $7.95/month
3-Month Package: $6.35/month
6-Month Package: $3.95/month

A-List Premium Subscription

1-month package: $24.90/month
3-Month Package: $22.90/month
6-Month Package: $19.90/month

Although the packages seem a bit on the expensive side, they do help you have a better dating experience online. You can make payments through Credit Card or Mobile Phone, and they also accept PayPal.

Common questions and their answers

What is OKcupid.com?

OKcupid.com is an online dating site geared towards young people looking for a match, but anyone can use it for hookups as well as long-term dating.

Is Okcupid.com legit?

Yes, it's a legitimate site, but be prepared to come across some fake profiles now and then.

How Do You Delete OKcupid.com Account?

You can do it easily by going to the settings section in your account.

Summary

Overall, OKcupid.com is among the more authentic and legitimate sites currently available online for dating and hookups. Whatever the preferences, you'll find a match as per your unique requirements. Just be prepared to cough up some money to unlock its potential fully.
Most Popular Sites

Hornycontacts.coms is open to straight, gay, lesbian and bisexual singles to find and date other like-minded individuals for casual hookups, love and even lasting connections. With good search functions and interactive features, the platform is just full of fun.

Igetnaughty.com site is open for the singles and couples looking for bisexual relationships or any other types of connections that can quench their varied fetishes. It is known for being the most liberal dating site resource as it satisfies the needs of its members.

Naughtydate.com is a dating site where you can hang out, flirt and mingle with like-minded hot singles, whether gays or other sexual orientation. With a huge membership base, the website is just a hotbed for casual hookups and flirty encounters.