TransgenderDate – We Review the Popular Dating Sites of 2020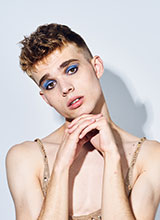 Whilst aimed at transgender dating, TransGenderDate caters for everybody and is used by men, women, and throughout the spectrum of LGBTQ+ preferences.
Looking for a Dating Site? Read a Review of transgenderdate.com
Five facts about TransgenderDate
TransgenderDate is free and has a worldwide membership
Not just a dating site - a community where members interact and gain support
Registration is straightforward (but not in conjunction with Facebook or Google)
Many social facilities: blog, message boards, chat rooms
High standard of profile information
The Idea Behind TransgenderDate.com
We're here to ask the basic questions - how does TransgenderDate work, and does it offer its members a worthwhile experience? We'll delve under the bonnet and check out the site's basic functionality. What are its positives and negatives? Our TransgenderDate dating site review will pore over these issues and provide you with a fuller picture of the TransgenderDate experience.
The Pros of TransgenderDate
Although there are ads, they are never intrusive
The sign-up process is relatively straightforward
Ability to upload a lot of photos to your profile
Chat rooms and message boards available to members
Blogging facility
The Cons of TransgenderDate
The interface is a little uninspiring
No app version
Only email contact for customer support, so no clear idea of response rate
Member Structure
TransgenderDate has a worldwide membership of over 100,000 active site users. Over 80% of these members are based in the USA. At the same time, there are sizeable communities of enthusiastic Transgenderdate site users over the border in Canada, as well as in the UK, the Netherlands, and Iran. As the trans community continues defining itself and growing in confidence, these numbers will grow exponentially.
Registration
1-5 minutes to complete the registration process
No email verification needed
To log in take a selfie while holding up a sign with a unique code
Fill in all the required fields
Signing up to become a member of TransgenderDate is straightforward and can be accomplished in a matter of minutes. You don't even need to verify your email address, but the fact there is no shortcut option for utilizing social media during the login process is an inconvenience. Instead of email verification, you are asked to take a selfie while holding up a sign with a unique code provided by TransgenderDate.
To complete registration, you are asked about the gender you identify with (genetic man, genetic woman, trans woman, trans man, androgynous, transvestite, intersexed male, intersexed female). Similarly, you should provide the type of person you are hoping to meet here.
You choose a username – carefully, as once this has been selected, it cannot be amended later. Lastly, you input your email address and zip code. You have now registered to TransgenderDate.
Functionality
Search tools
The search facility is easy to take advantage of, and because the site is free, you don't have to worry about being restricted from using this facility. Just check out the profiles as they appear on your screen, and the moment you are drawn to one of the other site users, you are free to message them.
You'll have a much better chance of appearing in other members' search results if you have taken the time to complete your profile. As well as the practicalities of ensuring you have as much information as possible to submit to the site's matching algorithms, this will give you more of a sense of having committed to TransgenderDate.
Making contact
There are many ways to make contact within TransgenderDate. Instant messenger provides the ability to send messages to other site users, either as abbreviated chats to be in contact with or as more prolonged intimations of your intentions. You can send emails and add new friends to your list.
Another fabulous method of immersing yourself in the community is to embrace the blog facility. Here you can read articles penned by fellow site users covering a dizzying array of topics, from flippant articles about cookery or favorite movies to more taxing matters, such as dealing with your gender identification. If you don't feel you have enough material for your blog post, you can still actively participate by reading the existing examples and appending comments.
The App
There is currently no app version available.
Special Features
TransgenderDate offers a blog to its members. Here they are encouraged to jot down anything they would like to share within the community, from thoughts on political issues to cookery tips.
As well as providing a safe and relaxing arena where trans individuals can congregate and be made welcome, TransgenderDate offers additional ways for site users to feel part of the overall community. Because this is such a popular and widely-acclaimed dating resource, it is an attractive proposition for people to advertise related products or services. Transgender offers a platform where ads can be displayed throughout the site home page, profiles, forums, search pages, and forums. There is also a range of more targeted ad options, using banners in a variety of sizes.
Transgender also offers blogs and forums to members. The former represents a fantastic medium where all sorts of subject matters can be openly discussed, shared, and commented upon. The only hard and fast rules about the content of these blogs is that nothing infringe the rules of the site. The forum presents a chatroom-type facility where members can interact and chat about everything from dating experiences to issues they might have with their sexuality. Both facilities are open to all members, encouraging the sense of being part of the TransgenderDate community.
Pricing Plans
TransgenderDate is 100% free. There is a VIP option available, but all that is required is that you undertake the account verification process.
Common questions and their answers
What is TransgenderDate?
TransgenderDate is a dating website aimed at the transgender community. As well as offering the traditional matchmaking functionality of a dating site, it provides a variety of methods for site users to interact on a more social footing. There are blogging facilities, chat rooms, and a message board, allowing members to interact and exchange advice on any number of topics.
Who owns TransgenderDate?
TransgenderDate.com appears to be the trading name of the website, rather than it forming part of a larger conglomerate.
Is TransgenderDate legit?
TransgenderDate is certainly legit and is regarded as one of the leading trans dating site. Its membership runs into the hundreds of thousands, based across the world.
Is TransgenderDate a free dating site?
Yes. This is a free dating site. They do offer upgraded features that will increase the chances of finding your ideal match.
How much does TransgenderDate cost?
How to delete the TransgenderDate account?
Go to the main menu and look for your Profile. Select the Account link under this, then cancel or deactivate your account by clicking here.
How to cancel the TransgenderDate subscription?
Deleting your account will cancel your subscription. If you signed up using PayPal, you'd need to follow the specific PayPal instructions for canceling your subscription.
How to contact TransgenderDate?
Clicking on the 'Contact Us' at the foot of the site will produce two email addresses: info@ is used for general inquiries; moderator@ can be utilized for reporting an abusive member.
Summary – do we recommend TransgenderDate.com?
TransgenderDate might not have the most contemporary-looking interface for its members, but the ethos of this trans-friendly site is first class. It provides a platform where transgender individuals can seek romantic matches, but it is so much more than a dating site. TransgenderDate is more of a social community, offering its members a haven where they can interact with fellow trans people, discussing a variety of subjects within the chat rooms or by posting on the message boards. There is also a blogging facility where site users are encouraged to share their thoughts on anything that crosses their minds.
The site's openness and hospitable nature mean that it can transcend solely appealing to the trans community. Anyone with interest in finding out more about anything transgender-relate will be made to feel more than welcome.
Most Popular Sites

A large chat dating site, QuickFlirt is like a speed dating service for online flirting!

Together2night.com rewards singles looking to get frisky for a night. It's a viable platform that offers good search and interactive features that help you connect with like-minded people.

Onenightfreind.com is best for the bisexual singles searching for both quick hookups and long-term relationships. It claims that about 82% of its users are educated, thus are precise about what