TransSingle – We Review the Popular Dating Sites of 2020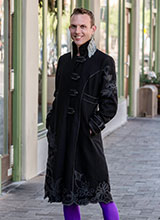 TransSingle introduces a multimedia transgender and transsexual dating site for those looking for serious relationships.
Looking for a Dating Site? Read a Review of TransSingle
Five facts about TransSingle
The registration process is user-friendly
Specify the gender you identify with during profile creation
Take advantage of the sociable chatroom
Send virtual gifts – pets, drink or shoes up to cars and holidays
Site users other than trans-identifiers always welcome
The Idea Behind TransSingle
So how does TransSingle work? This trans-orientated site is aimed at individuals looking for a serious commitment in a relationship rather than a casual hookup. In our TransSingle dating site review, we'll consider the positives and negatives of using this dating resource, determining the factors that would make this a good place for newcomers to explore and perhaps sign up to. We'll give you our overall impression of the TransSingle experience.
The Pros of TransSingle
Browse other members' videos
Advanced search filters available
Ability to send and receive virtual gifts
More than 20 gender definitions that site users can use to identify themselves with
The Cons of TransSingle
You need to pay membership fees to access anything above basic functionality
Unless you subscribe, your options are limited
The interface looks a little dull and could be revamped
Some hyperlinks on the web pages are difficult to make out against the dark background.
Member Structure
This site is particularly popular with Americans, who account for the majority of its users – around 20,000. It caters to a diverse range of the trans community and its sub-divisions, while also welcoming straight and gay individuals.
Registration
Straightforward sign-up process
Complete the webform
Email verification is required
Registration via Facebook or Google is available
The process of signing up to become a member of the website is very straightforward. All you have to do is complete the webform, which appears at the center of the landing page. You input your email address and then choose a password. Alternatively, you can sign up by doing so in conjunction with your Facebook or Google account. It only takes minutes to undertake this signing up procedure, and as soon as you have done so, you will be going there to get many suggestions. During registration, you can upload a photo that will serve as your main profile photo, which other side members will be able to see.
An important point that has to be emphasized is the fact that although it is very straightforward to create a profile, you need to ensure that you are careful when entering the gender that you most identify with. There are over 20 of these that are actively used in the website. If you make a mistake when you are completing this aspect of your registration, rectifying it is not just a case of going back into the form and clicking on the preferred option instead. You will have to contact the website's support team to get this changed, all of which can be unnecessarily time-consuming.
Even before completing the registration process, you can do a certain amount of browsing through the site. You will be able to check out photos within profiles. Another positive aspect of the profiles is that the website tends to encourage detailed information from its users, allowing you to build a reasonable picture of the person involved before you reach out to get to know them.
If you make a mistake when you are completing your profile, you can go back to it and edit the details, although, as previously stated, you would be best advised to ensure you label yourself correctly from the outset where your gender identity is concerned. Another important attribute in the profiles is that there is a compatibility meter that will assist you in tracking down your ideal match on the site.
Once you sign up to become a paid member, you will be able to post messages on other user profiles. Besides, you will be able to add the profiles to your bookmarks list so you can access them very easily at any point in the future.
Functionality
Search tools
TransSingle offers a free search tool to its site users. When you are only on the basic account level of membership, you are restricted from sending one message per person. When you sign up for the fee-based services, you can search throughout the site and then have the option of unlimited chat or messaging any of the individuals who have caught your eye.
As well as searching for people to connect with, you can send virtual gifts. A further method of communicating within this dating site is to take advantage of the chat room facility.
Making contact
You can make contact in a variety of ways, but to take full advantage of the communication features, you need to upgrade to the fee-based membership. Until you do so when making contact, you are restricted to sending one message to each site user – so you'd need to ensure it was a poignant and meaningful one that truly arrested their attention! A major drawback of contacting other members without paying for the privilege is the fact that you won't be able to read the replies.
Once you're a fully paid-up member of the site, you can make contact to your heart's content, with unlimited messaging at your disposal. You'll also be able to add videos.
The App
There is a TransSingle app, which is free to download.
Special Features
TransSingle includes a blog facility, allowing members to be more proactive than simply poring over pages of profiles of potential partners. Here you can contribute to the posts, as well as reading articles that might even improve your chances of having a successful dating experience.
This is an aspect that TransSingle has in common with many similar dating websites aimed at the transsexual and transgender community. Members are encouraged to feel as if they are part of a larger, supportive, and understanding community. Many trans individuals face encounter varying degrees of prejudice and negative attitudes, so they regard sites like TransSingle are so much more than mere dating sites for matching kindred spirits. They represent communities where gender and sexual orientation are to be celebrated.
Pricing Plans
List of TransSingle pricing:
Gold Membership - $9.99 per month
Free services
Create a profile
Send one message to another site user
Add members as friends
Comment on profiles and photos
Fee-based services:
Unlimited chat/messaging
Create and view groups
Post to shoutbox
Add and comment on videos
Contribute blog posts
Payment methods:
Credit card, PayPal.
Common questions and their answers
What is TransSingle?
TransSingle is a dating site aimed at members of the trans community. It provides a platform where site users can interact in a variety of ways, exchanging messages, watching videos, and taking advantage of many other types of functionality.
How to delete the TransSingle account?
Under your username, click on Profile Edit. Scroll down and click on Delete Profile.
How to cancel the TransSingle subscription?
By deleting your account, your subscription will be canceled. You can
How to contact TransSingle?
Simply click on the Contact option on the site.
Summary – do we recommend TransSingle?
Although this site claims to offer free services, fee-paying members can only access the majority of its more potent functions. The monthly charge for what is described as 'Gold Membership' is only $9.99. Since you can only send one message per user, to kindle a relationship, you have to subscribe. This isn't aimed at people who are looking for hookups, but it is a worthwhile resource for anyone looking for something more serious.
In common with many dating sites aimed at the trans community, the site is more interactive than a lot of 'mainstream' websites. Members are encouraged to feel as if they're part of a close-knit community rather than being site users who browse through lists of profile photos. There are traditional dating options available, but there are also blogs that welcome participation, and chatrooms where trans individuals can empathize.
Most Popular Sites

A large chat dating site, QuickFlirt is like a speed dating service for online flirting!

Together2night.com rewards singles looking to get frisky for a night. It's a viable platform that offers good search and interactive features that help you connect with like-minded people.

Onenightfreind.com is best for the bisexual singles searching for both quick hookups and long-term relationships. It claims that about 82% of its users are educated, thus are precise about what