10 Things to Call Your Girlfriend
Unfortunately for many girls, they find themselves in relationships with a lover who has no imagination. We get it – some people are built in different ways. They may not be the most creative of individuals, but their strengths lie in other areas.
What's that? You're one of those boyfriends who has no idea how to figure out a pet name suitable for his girl? Well, you have come to the right place. We have toiled long and hard to come up with a list of nickname suggestions which will get your partner smiling from ear-to-ear.
You want her to tell everybody how adorable you are, right? Check out our list of reliable pet names, and she will be swooning before you know it!
The Most Beautiful Nicknames to Call Your Girlfriend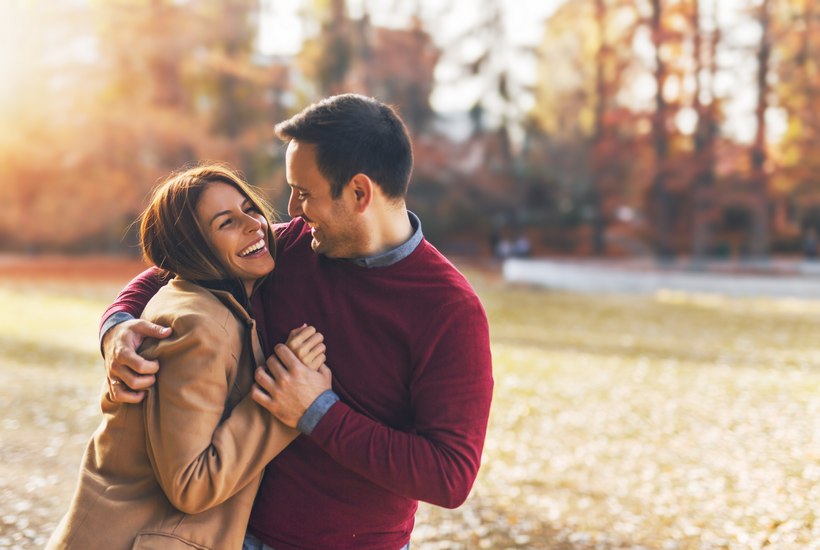 Queen

The most regal of nicknames which places your girlfriend on a pedestal reserved for the most important woman in the world.

Princess

Not quite as hard-hitting as "my queen" but the sentiment is the same. If you call your girlfriend a princess, there is a subtle indication that you're willing to spoil and pamper her as well.

Angel

Is it wrong to compare your girlfriend to a heavenly creature? Definitely not! Let her know you think she's out of this world! Speaking of which…

Goddess

If you start calling your girl a goddess, you better start worshipping at her feet. Okay, maybe not literally, but she'll feel incredibly important. That's exactly what you are going for here!

Love

This one is a classic and perhaps the most affectionate and intimate way of addressing a girl. When my partner refers to me as their "love", I always get butterflies in my stomach. What can I say? I'm a sucker for romance!

Sweetheart

Another common nickname, but this one is strictly reserved for someone you hold a deep affection for. It might be conventional, but it still works!

Babe

The gold standard when it comes to cute pet names for your partner. Easy to drop in conversation and almost as natural as using their actual name. Not to be confused with the fictional pig!

Darling

This one is a little old-fashioned, but sometimes vintage is best!

Cutie Pie

It may be a little immature, but this nickname is very much intended for somebody who puts you in a silly, loved-up state of mind.

Precious

Okay, so Gollum may have ruined this nickname for everybody, but it still works under the right circumstance!
More Names Boyfriends Call Their Girlfriends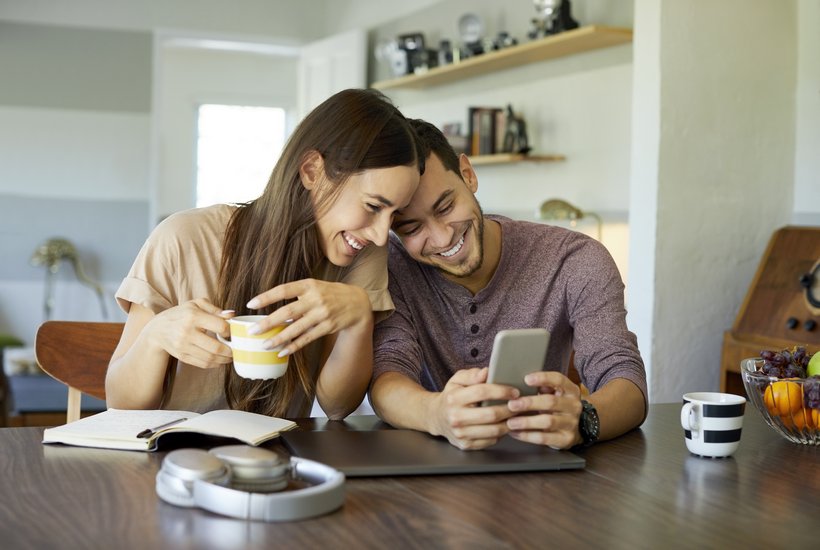 We were originally only going to give you ten nicknames for your girlfriend. But we got a little bit carried away and came up with a LOT more. None of our previous suggestions fit the bill? Keep on reading to find out more!
Sexy

If you're feeling a little flirtatious, this nickname is not only cute; it's also an indicator of your mood. Bedroom?

Boo

Very colloquial and very friendly. This works if you're the kind of person who uses slang on the regular. Not so much if you are prim and proper!

Honey

The first of many food-inspired nicknames on our list. Let your girlfriend know just how sweet she is!

Lover

Very descriptive and reserved for the other person in your relationship. Many nicknames can be used for your partner and your friends. But not this one!

Love bug

Another retro nickname that has somewhat fallen out of fashion. If you use this sort of pet name for your girl, you can bet it'll be unique!

Sugar

A stone-cold classic. No sweetener here, just good old-fashioned sugar cubes!

Dear

You run the risk of sounding like her gran, but dear is an adorable nickname all the same.

Doll

Doll? Who are you, Bugsy Malone? We are not sure why this one works, but it still does! It's playful and fun, which is what you need when it comes to cute names for her.

Pumpkin

A very popular nickname, though we have no idea why! Your girlfriend will love it, though!

Sweet pea

Another food item makes it onto our list. This is cute and should be reserved for your beloved. Which reminds us…

Beloved

This is as old and grand a nickname as any girl could want. It nails the sentiment and conjures images of classic romance stories.
What to Put Your Girlfriend's Contact Name as In Your Phone
Don't want to use your girl's actual name when storing her number in your phone? Why not try some more suggestions? Remember, this nickname will pop up whenever you receive a call from her?
Dream girl

This might be a bit full-on, but what girl doesn't want to be your fantasy woman?

My world

If you want to make her feel important, there are few more worthy nicknames for your girlfriend than "my world".

My everything

Similar to my world, but more abstract. Encompasses your emotions and makes her feel truly special.

My one and only

A lot of girls see other women as competition. Call her your one and only to reassure her that nobody else will do.

Toots

Another 1930s-sounding nickname. It's a great pet name to whip out when you are feeling a little playful.

Hun

This is an abbreviation of honey. This rolls off the tongue easier and gets your point across.

Baby

You may be in danger of sounding like a player, but "baby" is still going to let your girlfriend know just how much she means to you.

My moon and stars

A very grand gesture which works very well because of a little show called Game of Thrones. You can thank Jason Momoa for this one!

Soulmate

lot of people don't believe in soulmates until their partner declares it. Let your girlfriend know that the universe brought you both together!
Some Extra Names Boyfriends Call Their Girlfriends
Sugar dumpling

This may not be the trendiest nickname nowadays, but there's a great Sam Cooke song with the same title. Call her sugar dumpling, then sing this song to her on a special occasion. Boyfriend points all round!

Cherry pie

Like "sugar dumpling", "cherry pie" is also the name of a song, but it's not as cute as the former. Still, this is a lovely nickname!

Baby cakes

One of the sillier nicknames. Great if you have a sense of humor and don't take yourself too seriously.

My girl

Another suggestion is based on a song. This is a simple yet effective nickname which does the trick for many boyfriends in the world.

My woman

For when "my girl" just doesn't cut it anymore!

Gorgeous

Descriptive and straight to the point, you don't call somebody gorgeous unless you mean it!

Light of my life

This nickname is a bit full-on, but it'll make your girlfriend swoon time and time again!

Beautiful

We are a little bit embarrassed about how long it took to come up this one. If you are looking for nicknames for your girl and you haven't thought to call her beautiful, you should hang your head in shame.

Dollface

This is a personal favorite of many a girlfriend. It is great for when you are messing around and flirting in a playful manner.

Mama

Guys, listen up: call her "mama" when she's too hot to handle. Say it in a funny accent and never act like a child. This nickname is all about the delivery!
Here Are More Names You Can Call Your Girlfriend!
This is getting a bit silly now. We've still got plenty of nicknames to go! If you're still stuck for ideas, try some of these on for size!
Chica

You don't have to be Spanish to use a good Spanish nickname! Throw in a little bit of Latin flair when it comes to cute name for your girlfriend. She'll love it, amigo!

Yummy

Think your girlfriend is tasty? Give her a nickname that lets her know exactly that – yummy goes down a treat with many women!

Pickle

There's nothing romantic about a pickle. But for some reason, it works as a cute nickname for your partner. Go figure!

Flower

Few things say I love you quite like a bunch of flowers. That is why calling your girlfriend "flower" makes total sense!

Dimples

You should probably only use this one if your girlfriend actually has dimples!

Muffin

Another popular choice among couples across the globe. Muffins are the cutest of baked goods, obviously.
Check out related articles: